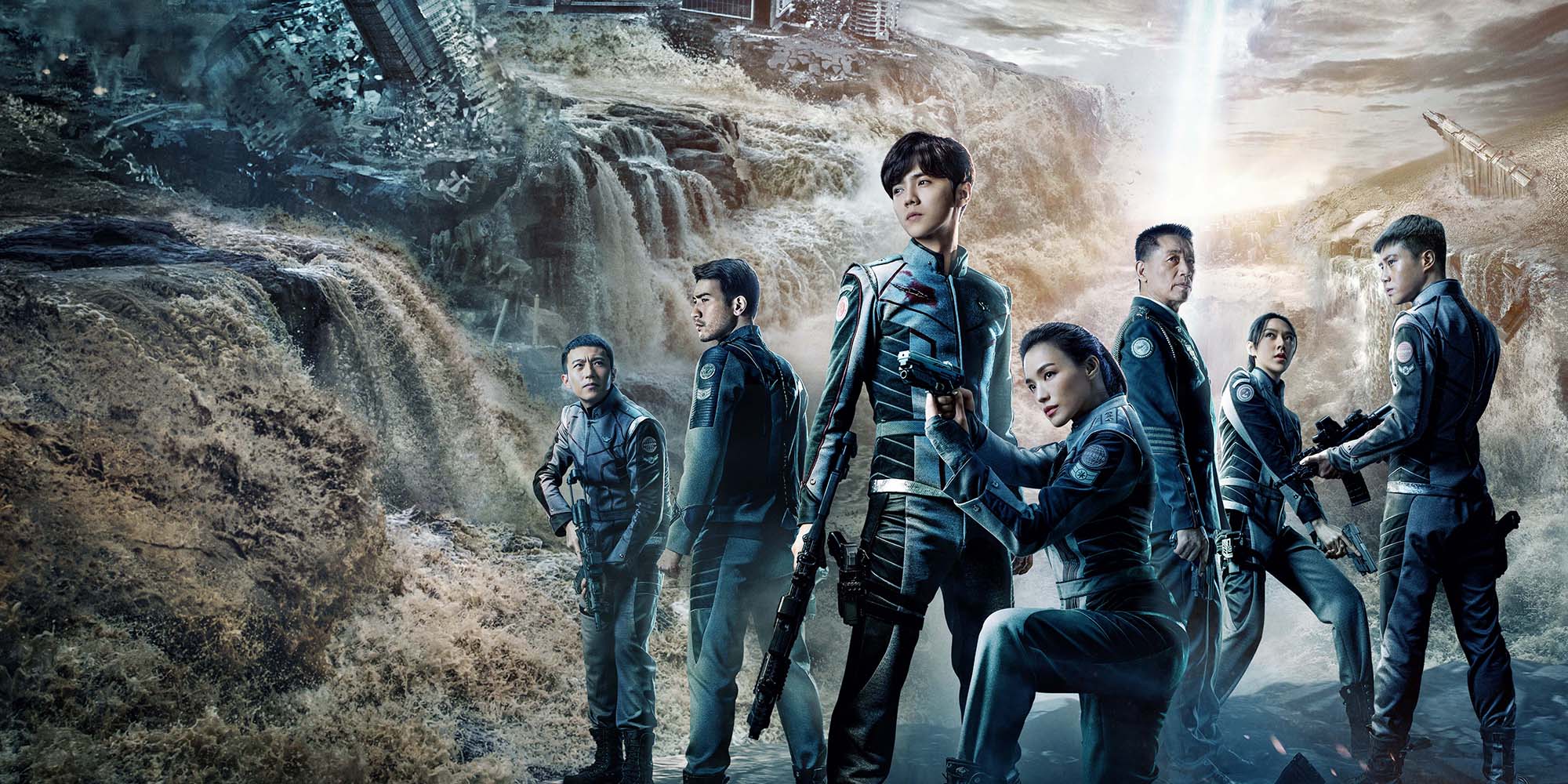 NEWS
Chinese Director Says He's 'Truly Sorry' for Sci-Fi Flop
After the big-budget film 'Shanghai Fortress' tanked in theaters, netizens are wondering whether there will ever be new hope for the genre to live long and prosper in China.
A star-studded movie once projected to become China's next big sci-fi blockbuster performed so poorly during its opening weekend that its director has issued a public apology.
Teng Huatao, the director of "Shanghai Fortress," on Saturday expressed his "extreme sadness" over myriad memes joking that the movie had "closed the door" on expectations for Chinese sci-fi. While such films have performed poorly in recent years, the runaway success of February blockbuster "The Wandering Earth" had ushered in a surge of excitement and optimism about the genre's future — that is, until now.
"It doesn't just show dissatisfaction with the film," Teng wrote in a lengthy, emotional statement that has received over 1 million likes. "It also shows a loss of hope in Chinese sci-fi. As the director, I'm inescapably responsible for this, and I'm truly sorry."
Based on a 2009 novel of the same name, "Shanghai Fortress" tells the story of young people hiding out in the Chinese megacity, which has become mankind's last refuge in the face of an alien invasion. Despite its all-star cast (featuring celebrities like Lu Han and Shu Qi), six years in production, and 400 million-yuan ($57 million) budget, the movie raked in just 115 million yuan in its opening weekend. On review website Douban, it has an abysmal 3.3 out of 10 average rating from over 120,000 reviewers.
The film's scriptwriter, Yang Zhi — who wrote the original novel and is widely known by his pen name, Jiang Nan — has also apologized online, particularly to the fans of his book who were bitterly disappointed after waiting so many years for the film.
Rather than worry about the future prospects of Chinese sci-fi, however, many netizens have expressed hopes that the movie's dismal performance will lead producers to stop relying on the "fan economy" to guarantee ticket sales. In China, it's common practice for studios to cast big-name stars with huge online fan bases to boost box office performance — regardless of whether the web celebs can act.
"It's OK, Teng. You closed the door on 'high-traffic celebrities' being used to boost box office sales," one user commented under a related article. "This is far more important than opening the door for Chinese sci-fi films."
Editor: Bibek Bhandari.
(Header image: A promotional poster for the Chinese sci-fi film 'Shanghai Fortress,' which recouped less than one-third of its budget on its opening weekend. @电影上海堡垒 on Weibo)