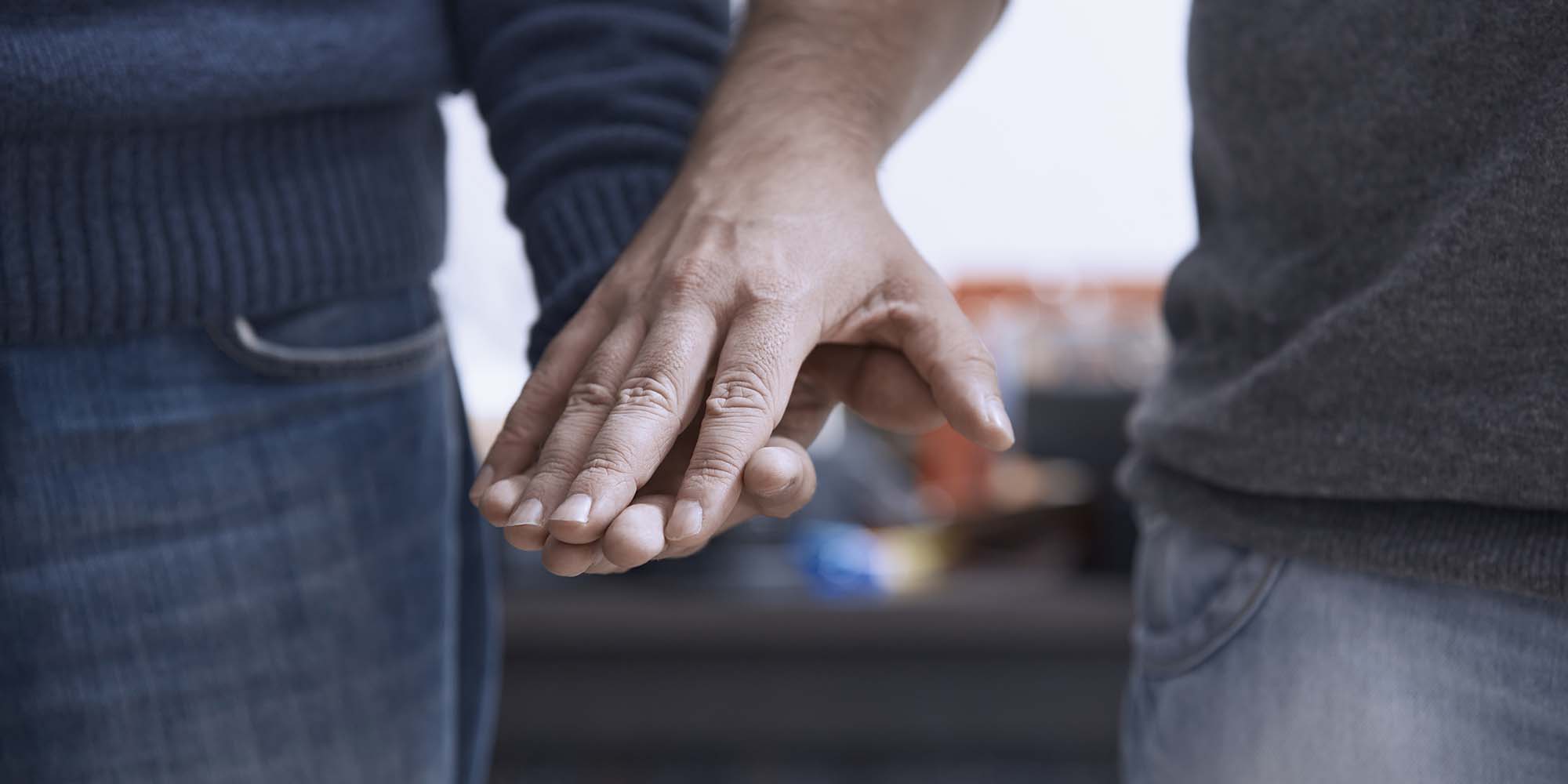 NEWS
Beijing Approves Mutual Guardianship for Gay Couple
Gay couples are opting for the legal agreement in lieu of same-sex marriages or civil unions, which are not recognized on the Chinese mainland.
Beijing has legally recognized mutual guardianship between two people of the same sex — a historic first for the city.
The Chinese capital joins Shanghai, Hubei, and a handful of other provincial-level regions in approving same-sex guardianship. Dated Monday, the decision from the Beijing Guoxin Notary Public Office was first reported by an LGBT-themed social media account on Thursday. The notary's announcement of the decision has been deleted.
In China, guardianship agreements grant some of the same benefits conferred by marriage, including power of attorney and inheritance rights. This week's case has fueled wide discussion on Chinese social media, with a related hashtag on microblogging platform Weibo garnering over 80 million views by Friday evening.
Many netizens have expressed support for the decision, calling it a "difficult but important first step" and a "glimmer of hope." In a poll posted by a so-called key opinion leader from China's LGBT community, 85% of over 5 million people who responded said they agreed with the decision, while just 5% said they did not.
Last month, a notary public's office in the eastern city of Nanjing that approved a guardianship agreement for a gay couple attracted further attention by explicitly endorsing the local LGBT community. "We're here to serve not only traditional families, but also LGBT ones," said a representative for the office.
Though news of the Nanjing decision was similarly suppressed, LGBT groups in China have taken some encouragement from small but gradual steps forward. "Overall, it's promising," one LGBT-focused online magazine wrote last month, referring to the granting of guardianship agreements. "Deletion doesn't mean invalidation."
However, a minority of critical voices have also emerged, with less tolerant netizens suggesting that the state should never "condone such behavior" and "must not legalize same-sex marriage."
"For LGBT groups, problems with health care, elder care, and inheritance must be addressed sooner or later," a representative surnamed Duan from the Beijing LGBT Center told Sixth Tone. Guardianship agreements can help protect these rights, he said.
"That these notary public offices in Nanjing and Beijing have published articles on guardianship agreements for LGBT couples is good news for the community," Duan said. "Hopefully it will inspire more notaries to be open to recognizing gay relationships in the future."
Editor: David Paulk.
(Header image: VCG)