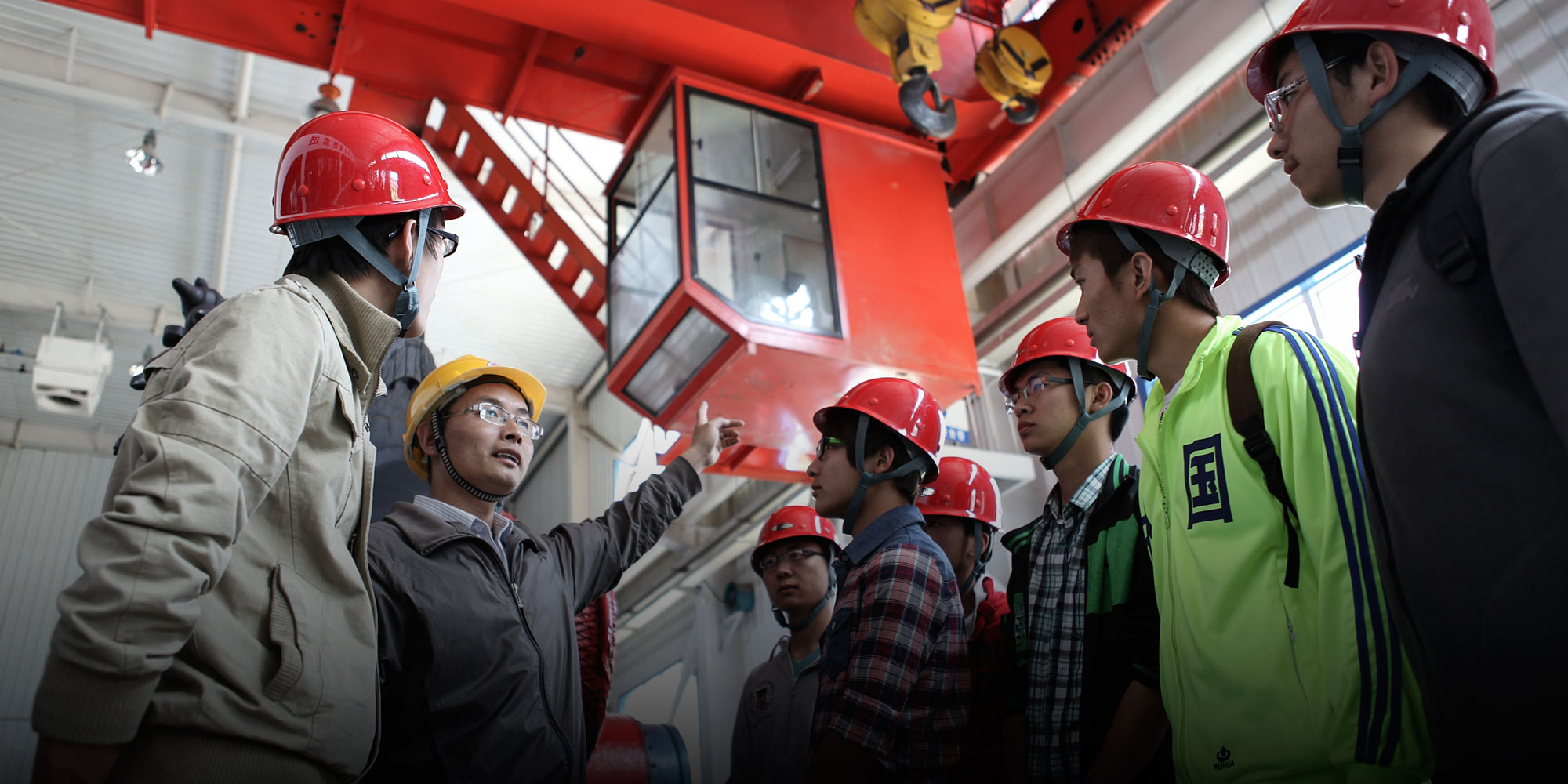 NEWS
China Bans Irrelevant 'Internships' To Curb Student Exploitation
In a bid to end exploitation by employers, a new guideline prohibits schools from assigning internships that are unrelated to students' majors.
China's Ministry of Education published a new guideline Tuesday calling for universities and colleges to only provide internships that correspond with students' degree programs.
Last week, multiple media outlets reported on a vocational school in the northern Hebei province that had been sending students to "intern" at a local amusement park, where they were assigned work as food vendors, game operators, and "special equipment technicians."
"The internship program should correspond to the actual coursework, as well as encourage students to gain multidisciplinary knowledge," says the guideline, which also explicitly prohibits internships at entertainment venues. "Colleges and internship agencies must provide students with the work conditions advertised, as well as a safe and healthy environment," it further said.
Bohai Polytechnic Vocational College — the Hebei school at the center of last week's media reports — defended its internship program, telling The Beijing News that it was helping train "blue-collar technical talents" by giving them valuable on-the-job experience.
With over 8 million college graduates each year, China has one of the world's most competitive employment markets. To gain an advantage over their peers, many domestic graduates rely on internships to gain practical experience — but high demand for such programs has led to cases of student exploitation.
In 2015, Danish human rights group Danwatch revealed that Chinese universities were sending their students "to complete irrelevant internships, working overtime almost daily, and working night shifts" to make servers for global tech giants like HP and Dell. And in January 2018, student interns in the eastern Shandong province accused their university of exploiting them as cheap labor, with some claiming they had to work 13-hour shifts on an electronics factory's production line.
Third-party agencies promising internships in exchange for fees have also emerged as lucrative businesses in recent years. In June 2018, a Beijing-based agency called Finance Young was accused of selling training and internship packages for up to 60,000 yuan (then $9,300) each. Though the agency later acknowledged the issue and vowed to change its business model, many Chinese companies have continued to warn current students and recent graduates against such schemes, which for long fell into a legal gray area.
According to Tuesday's guideline, however, colleges and companies are now expressly prohibited from charging internship placement fees and withholding students' personal belongings or identification documents until the completion of their internships. The guideline also requires schools to provide personal injury insurance for student interns, caps work shifts at eight hours, and bars companies from offering internships to children under 16 years of age.
Contributions: Hoi Ying Lo; editor: David Paulk.
(Header image: Students visit a factory as part of an internship organized by their college in Yinchuan, Ningxia Hui Autonomous Region, Nov. 1, 2018. VCG)