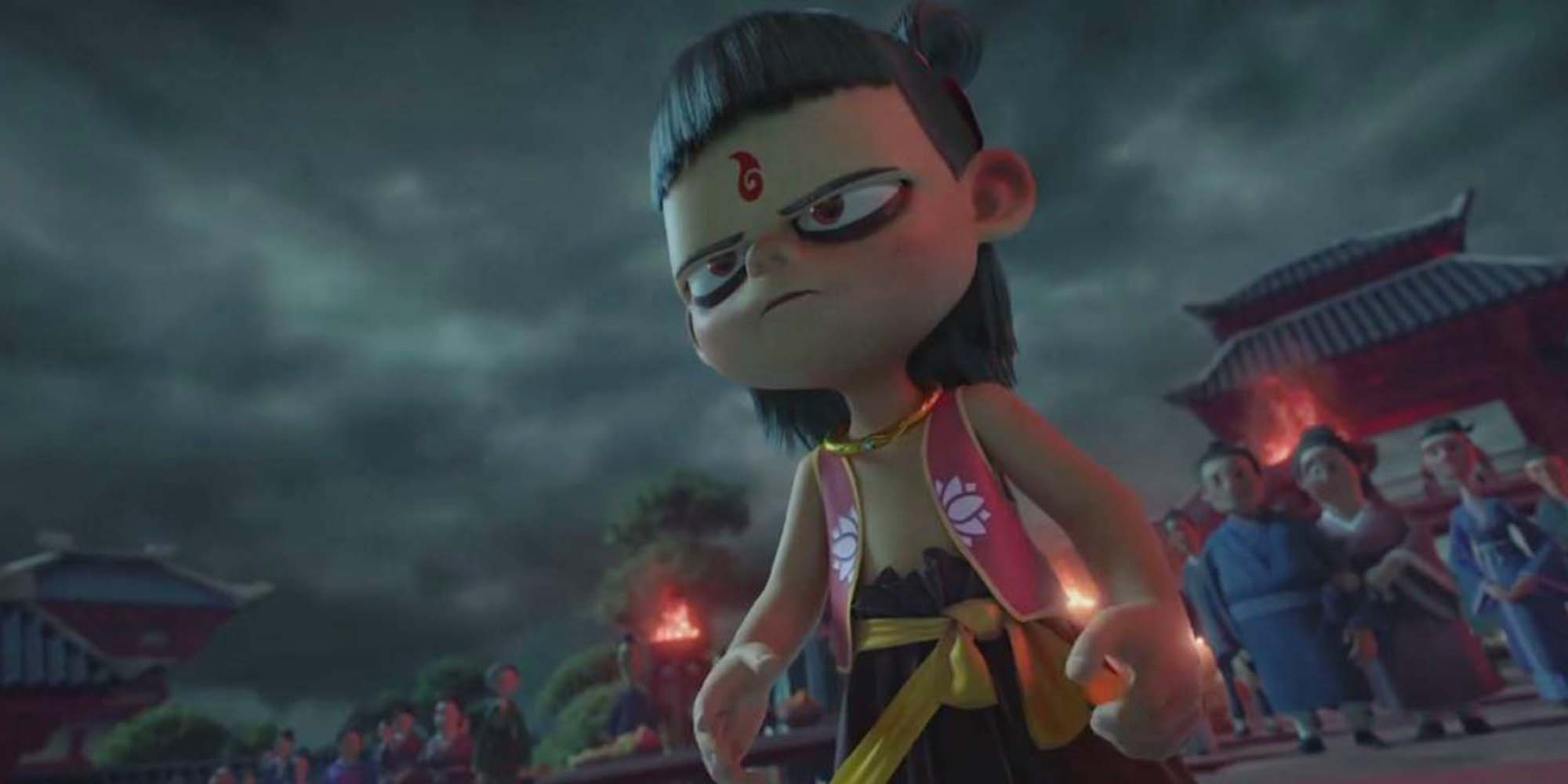 NEWS
Animated Film About Cheeky Kid With Powers Breaks Records
"Ne Zha" has become the highest-grossing Chinese animated movie of all time, snatching the spotlight from Disney's 'Lion King' remake.
Chinese mythology's most beloved iconoclast has made a triumphant return to the silver screen, smashing box office records and invigorating the country's flagging film industry.
After five years in the making, "Ne Zha" has raked in over 1 billion yuan ($145 million) since its release Friday, snatching the crown from "Monkey King: Hero Is Back," which screened four years ago and previously held the title of highest-grossing animated film from China. "Ne Zha" has also set a new domestic record for highest opening box office of any animated film — from China, Japan, Hollywood, or anywhere else. Maoyan, an online ticketing platform and box office data provider, projects that the film will take in over 3 billion yuan by the end of its run in theaters.
The cinematic story of Ne Zha — a rebellious boy who is born to become a demon but later defies his destiny — is adapted from the literary classic "Fengshen Yanyi," or "The Investiture of the Gods." The film's director, Yang Yu, said he wanted to make a movie about Ne Zha because he harbored fond memories of "Prince Ne Zha's Triumph Against the Dragon King," a film that premiered in 1979 during a period that is often described as a renaissance for Chinese animation.
For years, China's animators have had their doubts about whether it's possible to achieve commercial viability in the domestic film industry. In China as in many other markets the world over, Disney dominates, with the country seeing few animated success stories since "Monkey King." But "Ne Zha" has lived up to the hype ahead of its release and is the first animated film in years to stoke real confidence in the market.
On China's most popular review site, Douban, netizens have scored "Ne Zha" 8.7 out of 10. When Zhuang Yuanyi went to see it in his hometown in eastern China's Jiangsu province, the theater was packed. "The plot and action scenes are excellent," the 28-year-old told Sixth Tone. "More than 3-D animation skills, what our country lacks is good scripts and a more mature industry in general." He added, however, that China's animation industry still lags behind Hollywood, which churns out several smash hits a year.
The director, Yang, sensed this gap more acutely while creating the film, recalling a few particularly tricky scenes that the crew eventually gave up on. "I felt the immaturity and underdevelopment of China's animation industry deeply," Yang said in an interview Saturday with The Paper, Sixth Tone's sister publication.
So far, 2019 has been a turbulent year for China's film industry thanks to several abrupt cancellations before festivals or public releases that have frustrated cinephiles and investors alike. Overall, the domestic box office has slipped, with several major studios — including Beijing Enlight Media, the entertainment powerhouse behind "Ne Zha" — filing disappointing midyear reports.
Editor: David Paulk.
(Header image: A still frame from the Chinese animated movie "Ne Zha," which has set multiple box office records since its release Friday. From the film's official Weibo account)