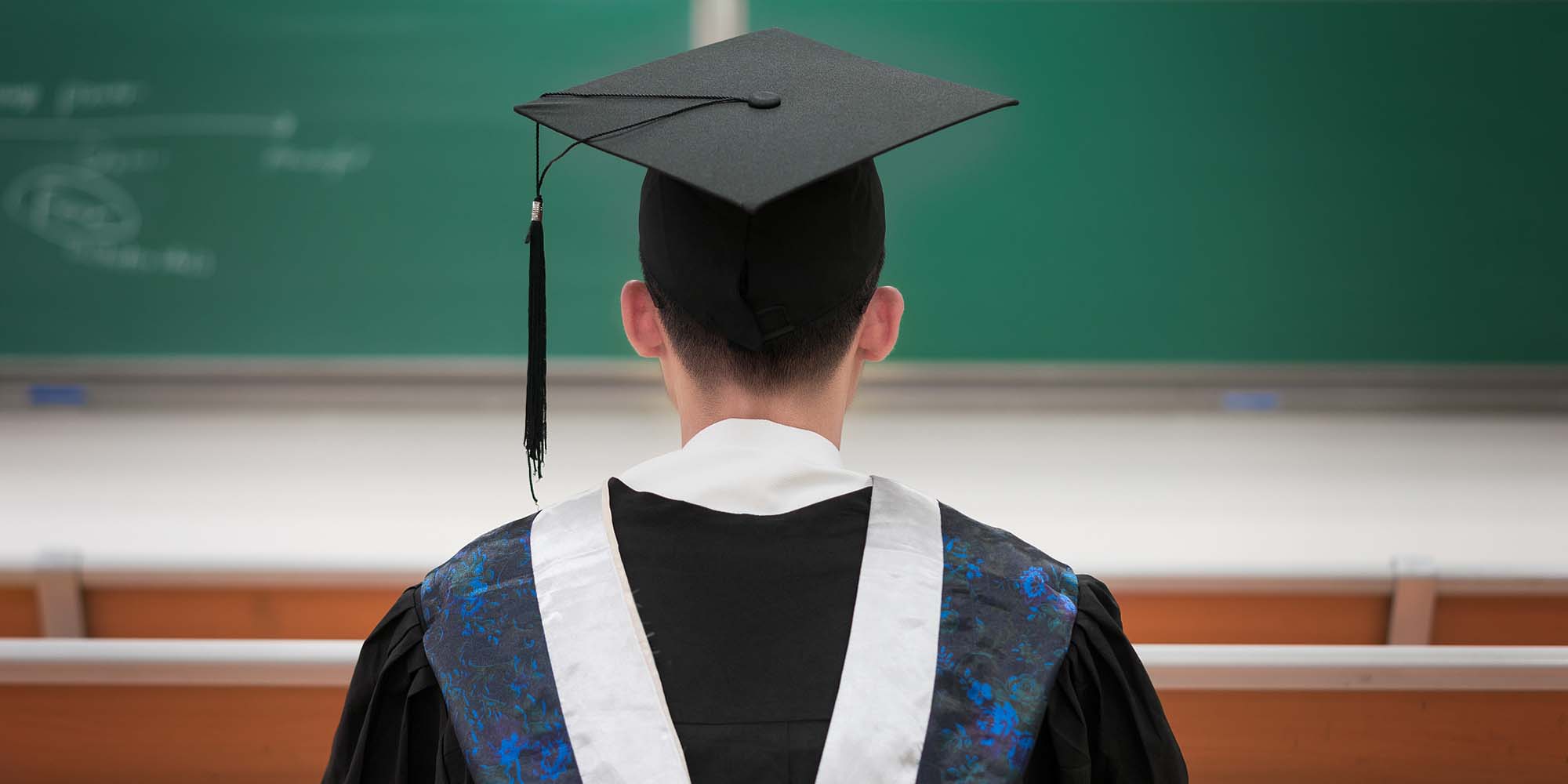 NEWS
Shanghai University Sued for Withholding Student's Doctorate
The school contends that the Ph.D. candidate didn't publish enough articles in reputable journals to earn a degree.
SHANGHAI — A doctoral student has taken his Chinese university to court for withholding his degree over academic publishing requirements.
On Wednesday, Chai Lijie accused Shanghai University of setting "hard-to-achieve academic targets" for its doctoral students that make it difficult for them to graduate. According to the arguments presented at a Shanghai district court on Wednesday, Chai had finished all of his required coursework — from examinations to a dissertation and defense — by 2017. His dissertation committee had also recommended that Chai be awarded his doctorate.
However, the university's School of Economics, where Chai was enrolled, said there was a problem: He hadn't published enough articles in reputable academic journals to earn the degree.
The issue is one familiar to thousands of doctoral students at universities across China. "University administration should not influence academic freedom or academic creativity," Chai said in court.
Most Chinese universities require doctoral students to publish their work in "C-list" journals — those named among the country's most reputable academic publications by the Chinese Social Sciences Citation Index. But with 95,500 doctoral candidates enrolled at Chinese universities last year, the sheer number of students vying to get published in those selected prestigious journals means hundreds are left out, resulting in delayed graduation or even no graduation at all.
This has led to plagiarism and corruption, as students pursue illicit means to fulfill their university's requirements. While some pay journals hefty fees to publish their works, others seek out vendors on e-commerce sites like Taobao who sell access to journals for thousands of yuan. To combat this problem, some schools like the elite Tsinghua University have scrapped publication requirements for doctoral students altogether.
Shanghai University's School of Economics requires doctoral candidates to publish at least three articles in C-list journals. China's law on academic degrees doesn't specify any journal publication requirements for doctoral students, instead granting universities — not individual departments — the authority to establish their own graduation requirements.
Chai said his department didn't grant him a degree because he had only published one academic paper in a C-list journal by the time he completed his coursework in 2017. He applied to receive his degree the following year, publishing no additional articles in the meantime, but his request was rejected by the secretary of the economics department. Chai has until the end of the year to fulfill his degree requirement.
Cao Zhuping, one of the two lawyers representing Chai, told Sixth Tone outside the courthouse that the decision by the economics department is "unjustified," adding that he and Chai are now demanding that the department reconsider the student's graduation application. Citing the law on academic degrees, Cao said only universities are entitled to set publishing quotas and other graduation requirements for doctoral students — not individual departments.
Meanwhile, a representative from Shanghai University argued in court Wednesday that Chai must abide by the economics department's terms, to which he had tacitly agreed by accepting his admission offer. "Chai should honor the contract between himself and the department," the representative said.
The court has yet to set a hearing date for the case.
Editor: Bibek Bhandari.
(Header image: 500px Select RF/VCG)