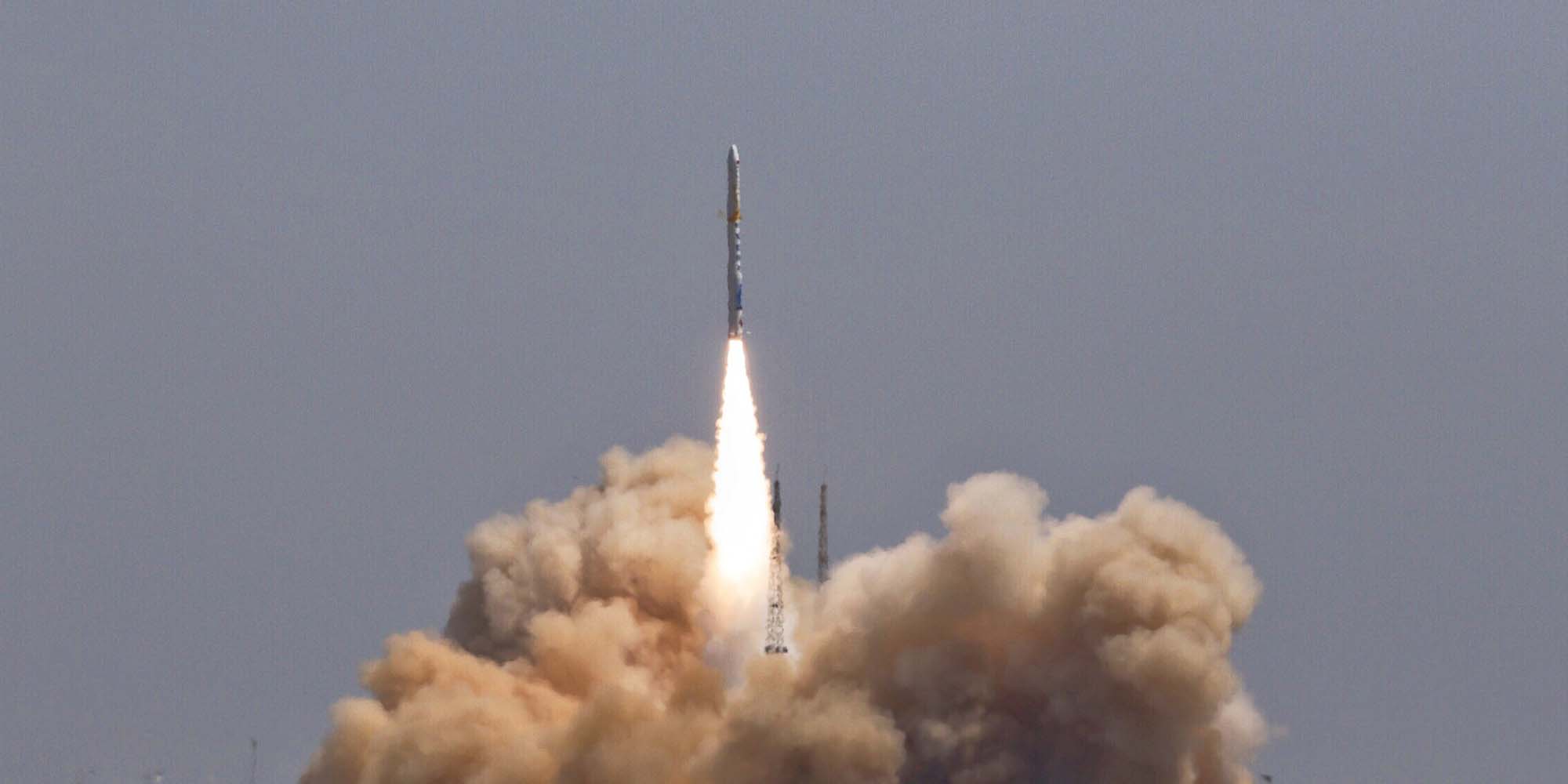 NEWS
iSpace Successfully Launches China's First Commercial Rocket
Previous attempts from domestic competitors LandSpace and OneSpace in the past year had failed.
For the first time, a Chinese company has sent a commercial rocket into the Earth's orbit, marking a giant leap for the country's private spaceflight industry.
On Thursday afternoon, iSpace announced the successful launch of a 21-meter-long Hyperbola 1 Y1 rocket from the Jiuquan Satellite Launch Center in Gansu province. The rocket lifted off at around 1 o'clock in the afternoon, carrying two satellites and other payloads into low-Earth orbit some 300 kilometers above ground.
Cai Jingqi, iSpace's vice president, told Sixth Tone on Thursday that the success of the launch shows the company has mastered the core technology required to build a carrier rocket, and that it marked the "official start of commercial operations."
At just half a decade old, China's private rocket industry is less mature than the U.S. market. Initial attempts by LandSpace and OneSpace — two private Chinese companies — to launch carrier rockets into orbit failed in October 2018 and March 2019, respectively. In just one year, iSpace developed its own rocket, which it had planned to launch in June.
"In the future, iSpace will build a line of carrier rockets, from solid fuel to liquid fuel, and from small ones to large ones," Cai said, adding that the company also plans to compete on the international market.
Elon Musk's SpaceX is the top private rocket company globally, generating an estimated $2 billion from around 20 launches last year. SpaceX benefits from advanced liquid propellant technology and reusable rockets that help reduce the cost of each launch. While Chinese companies have progressed to varying degrees in developing liquid fuel engines, none have been able to build a rocket that can be used more than once. And so far, no Chinese rocket company has managed to turn a profit.
In their early fundraising stages, several Chinese rocket companies have branded themselves as the "SpaceX of China." But iSpace spokesman Yao Bowen told Sixth Tone that his company has no desire to be compared with Musk's. "We're still young, and we have a long way to go," he said.
Editor: David Paulk.
(Header image: Private rocket company iSpace launches a carrier rocket into Earth's orbit from the Jiuquan Satellite Launch Center in Gansu province, July 25, 2019. VCG)