A popular Chinese singer has triggered debate in the country over his connection to this year's remake of the Disney classic "The Lion King."
In an open letter to Disney posted Thursday and widely shared after the movie's release Friday, a user on microblogging platform Weibo slammed the company's decision to use Cai Xukun — a member of the boy band Nine Percent — as a brand ambassador for the 2019 film in China. The post, which includes an image of a lion cub next to the celebrity, says Cai "stands for everything Simba does not."
Many who are less enamored with Cai are now threatening to boycott the remake. The 20-year-old has often been accused of being a "data-centric star" who capitalizes on inflated social media clout to earn sponsorships. Earlier this year, state broadcaster China Central Television named and shamed Cai for purchasing fake social media interactions to boost his online popularity.
"A star like him should not be representing Simba — an honest, courageous, and heroic icon who rose from defeat and reclaimed his honor," the open letter says.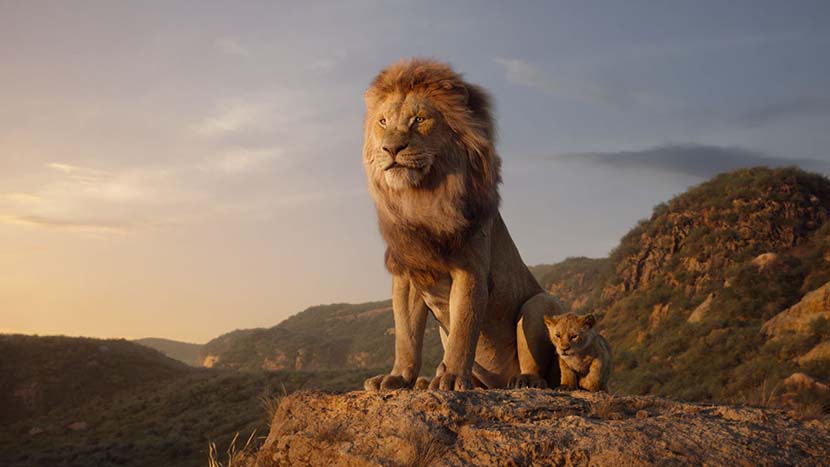 A still frame from Disney's 2019 remake of "The Lion King." From Douban
Meanwhile, Cai's camp is actively defending the star's reputation and his association with the movie. They have rebuked the letter for denigrating Cai, saying its author "wasn't a true 'Lion King' fan" under the post.
"I wasn't planning to watch it at first, but for my idol, I'll contribute a movie ticket," said one of the singer's fans, echoing a sentiment shared by others driven to support the movie because of their beloved celebrity.
Following its release in China last week, the new version of "The Lion King" had raked in 396 million yuan ($57.6 million) at the domestic box office by Monday. Inspired by Shakespeare's "Hamlet," the movie follows the young lion Simba as he fights against his scheming uncle, Scar, to accede to his father's throne on the savanna. In 1995, the original "Lion King" became the first foreign animated film to be imported into China.
As of Monday afternoon, the 2019 remake had a rating of 7.5 out of 10 on movie review platform Douban. While many Douban users praised the film for evoking fond childhood memories, some said they were disappointed that the characters didn't show enough emotion.
"When your characters are unable to harness their expressions and body language to convey their emotions to the audience, how can you expect the audience to stay engaged?" reads one moviegoer's review. "Even if you replicate the iconic scenes (of the original film) frame by frame, we still won't be moved."
Editor: Bibek Bhandari.
(Header image: A still frame from Disney's 2019 remake of "The Lion King." From Douban)