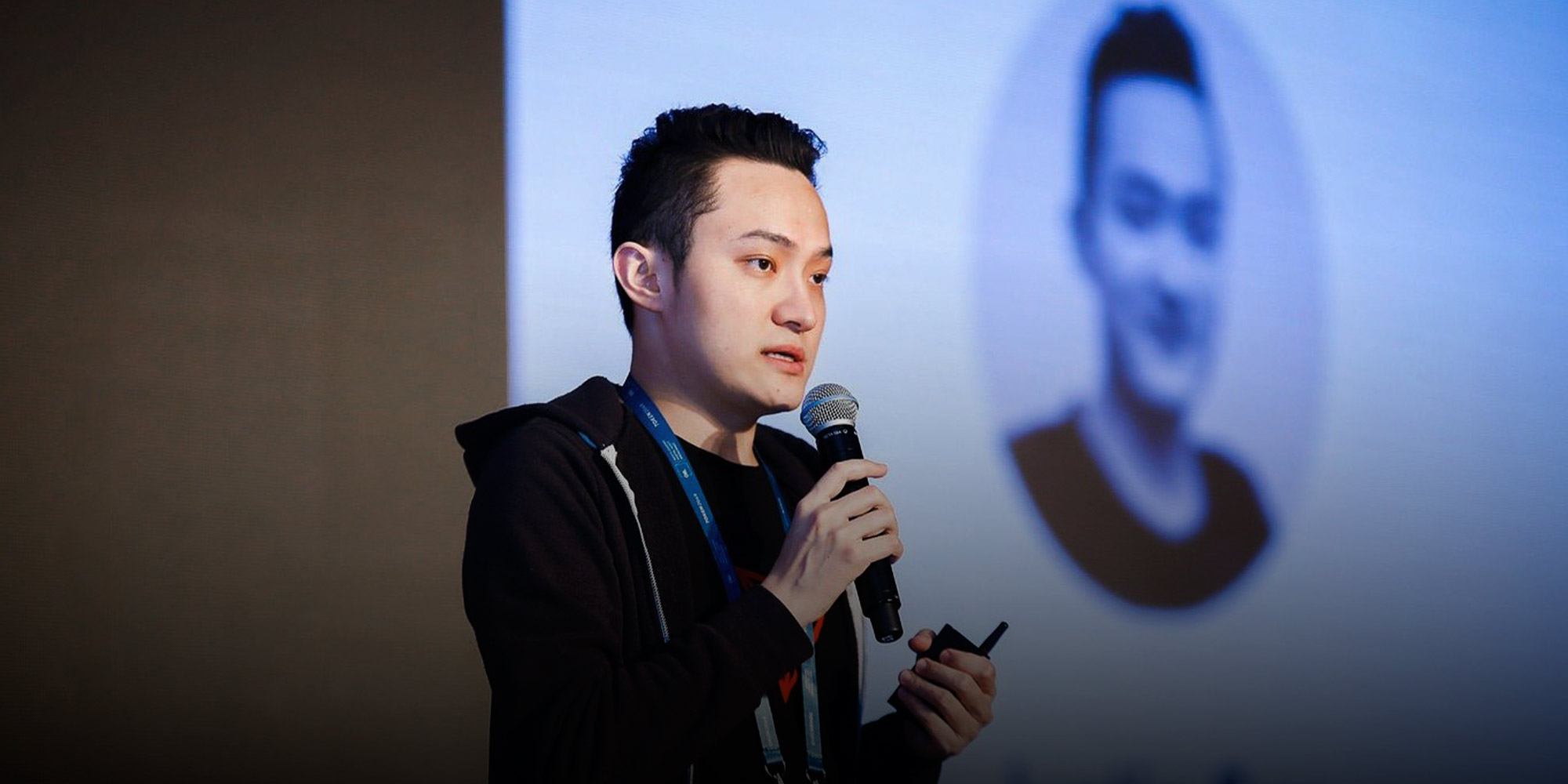 NEWS
Tron Cryptocurrency Responds to Swindled 'Investors'
Last week, scammers claiming to be associated with businesses owned by crypto-evangelist Justin Sun made off with $29 million in ill-gotten funds, sparking protests at a partner company's office in Beijing.
Justin Sun, the 29-year-old blockchain entrepreneur and CEO of peer-to-peer file-sharing platform BitTorrent, has landed in hot water after scammers cashed in on the name of his Tron cryptocurrency.
"Early on July 8, 2019, Beijing time, a number of people attempted to enter the office of Beijing research and development center of Raybo technology, a partner of TRON" in China, Tron posted Monday on its Medium account. "After communicating with the protesters, employees at Raybo learned that at least some of the people were deceived by the so-called 'Wave Field Super Community' scheme that traded on its similarity to the Chinese-language version of TRON's name to defraud investors. The victims had been promised high rates of return on their investments in the name of TRON, BitTorrent and uTorrent."
Sun founded the Tron cryptocurrency — also known as bochang, or "wave field," in China — in September 2017 and made headlines last month after he successfully bid $4.57 million for a charity lunch with billionaire investor and avowed crypto-skeptic Warren Buffett.
In January of this year, a group of scammers began promoting the Wave Field Super Community, touting false partnerships with Tron and file-sharing platforms BitTorrent and µTorrent to entice victims to "invest" in a multilayer dividend-generating scheme. Presenting themselves as "super representatives" of Tron, the scammers said that if new recruits deposited their Tron tokens into certain accounts, they would soon receive large dividends. It operated like a pyramid scheme: To achieve maximum returns of up to 360%, victims were encouraged not only to deposit their own funds, but also to bring others onboard.
After reportedly raking in 200 million yuan ($29 million) from duped investors, the scammers disappeared on July 1, closing the Wave Field Super Community app ("for maintenance," they said initially), disbanding chat groups on social platform WeChat, and taking the group's official website — allegedly registered to an individual named Pu Hongwei — offline.
.@Tronfoundation and @BitTorrent is fine. Everything is fine. We are preparing for #BitTorrentSpeed launch today. Stop spreading fake news and pictures.

— Justin Sun (@justinsuntron) July 8, 2019
The same day, Sun posted on microblogging platform Weibo to warn against unproven investment opportunities. Several days later, he posted a similar message on Twitter. "As a leading blockchain protocol, there are Ponzi schemes using #TRON, #BitTorrent or #uTorrent name," Sun wrote. "We will never ask you to send money."
A public outcry followed on the heels of what some netizens considered to be a too little, too late response. "(We've) asked you in the past — why no answer, boss?" one Weibo user commented under Sun's post. "What were you thinking? Over half a year until you say something?" wrote another.
The flames were further fanned after a self-described scam victim's apparent suicide note and photographs of self-harm went viral after being posted on WeChat. The woman said she had borrowed heavily to invest in the Wave Field Super Community, only to end up penniless and in debt.
In response, industry outlet Cryptocurrency News published an op-ed Saturday titled "Tron's Justin Sun Didn't Cause a Suicide – But He Didn't Stop It Either," suggesting that Sun is at least partly to blame for the woman's fate. However, several high-profile people in the blockchain world have renounced the article and defended Sun, saying he should not be held accountable for the apparent suicide and arguing that investors must be diligent in doing their own research.
As a leading blockchain protocol, there are Ponzi schemes using #TRON, #BitTorrent or #uTorrent names like "MMM #bitcoin, #Ethereum pyramid & #EOS ecosystem schemes". We will never ask you to send money. Be careful & hodl your $TRX/ $BTT

— Justin Sun (@justinsuntron) July 5, 2019
Tron said in its Medium post that, after becoming aware of Wave Field Super Community, it had "warned investors on its WeChat messaging group, Wei Bo official channels — Wei Bo and Dou Yin, etc. — to beware of potentially fraudulent schemes." (Sixth Tone was unable to find any posts on Tron's social media accounts specifically referencing Wave Field Super Community.) The company further said that its partner, Raybo Technology, had ordered the group to cease and desist from acting in Tron's name, as well as reported it to China's public security organs.
Sun had not responded to Sixth Tone's request for comment by time of publication, and attempts to reach Raybo Technology were unsuccessful.
"@Tronfoundation and @BitTorrent is fine. Everything is fine … Stop spreading fake news and pictures," the blockchain entrepreneur tweeted Monday — a possible reference to earlier reports that Buffett had called off the charity lunch. According to a press release Tuesday, the event will proceed as scheduled on July 25.
Editor: David Paulk.
(Header image: Justin Sun, founder of the Tron cryptocurrency and CEO of file-sharing platform BitTorrent, speaks at event in Hong Kong, March 2019. From @孙宇晨 on Weibo)