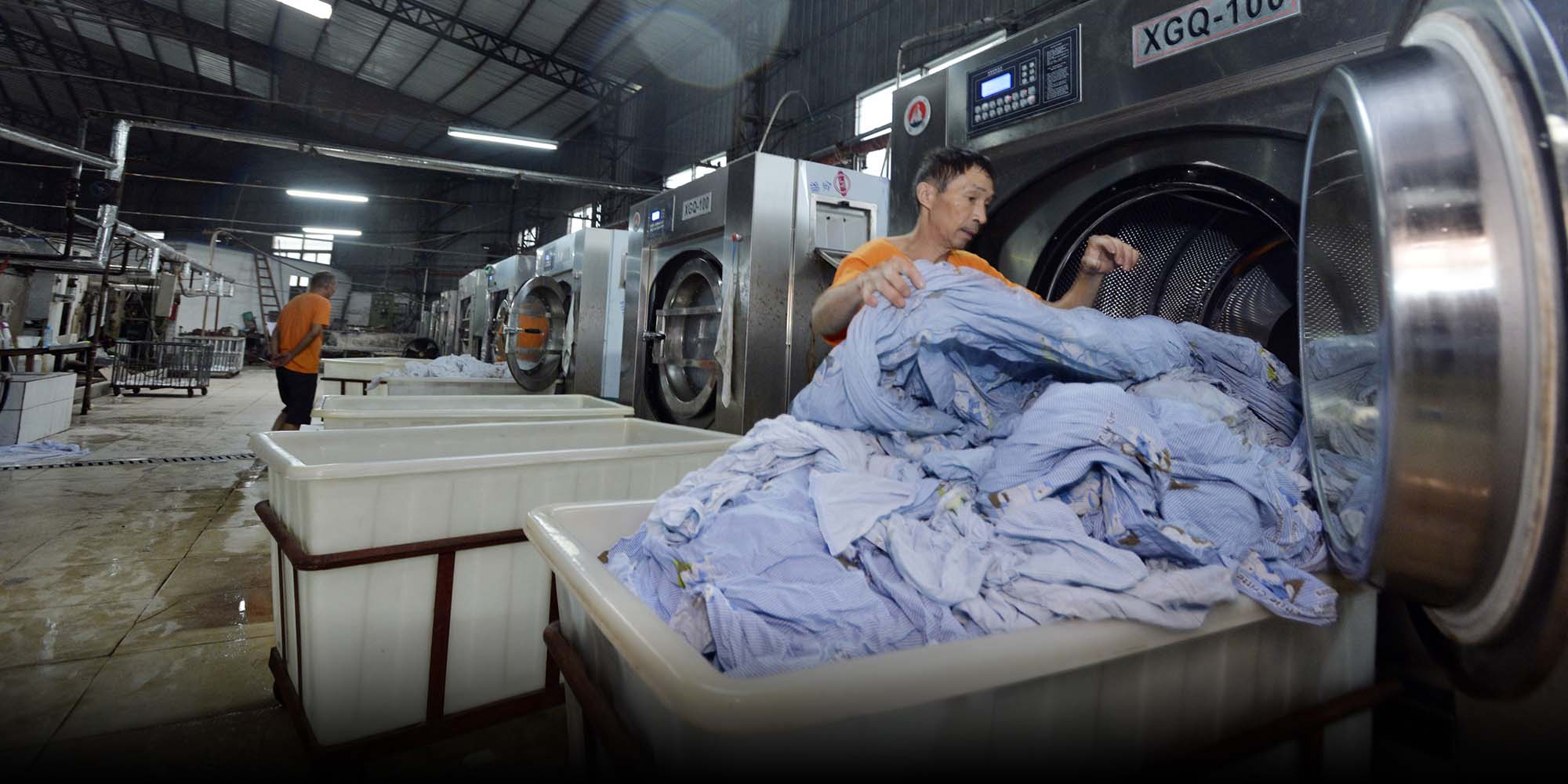 NEWS
Hotel Guests in Wuhan Can Soon Scan Linens To Check Hygiene
Bedding equipped with QR codes will allow hotel guests to verify that they are not sleeping in unclean sheets, says the technology's developer.
Cleanliness-conscious travelers worried about dirty hotel bedsheets may soon have a reason to rejoice.
Guests staying at hotels in the central Chinese city of Wuhan will soon be able to scan QR codes stitched into bedding and other linens to see if they are clean, the state-owned Xinhua News Agency reported Sunday. Developed by the Bluesky TRS washing company and the government-backed Wuhan Kunteng Washing Company, high temperature- and water-resistant chips sewn into the corners of bedsheets, quilt covers, and towels will let guests who scan an accompanying QR code know when, where, and how the items were washed.
Cai Xiaosong, technical director of Bluesky TRS, told Sixth Tone on Monday that the code-equipped linens will become available in October, though an environmentally friendly laundry facility for washing them is already in use. He added that Bluesky TRS and Wuhan Kunteng also hope to reduce the amount of water wasted during washes and intend to use their own wastewater treatment plant to minimize pollution.
Last year, authorities in Wuhan shut down 79 of the city's 110 washing companies for violating environmental regulations, putting a strain on the local hospitality industry. As a result, hotels were forced to outsource their laundry needs to neighboring cities, resulting in increased operational costs.
A spokesperson from the Wuhan Municipal Development and Reform Commission told Xinhua that Wuhan, the capital of Hubei province, currently has 3,432 hotels and over 210,000 beds for guests. Aside from a few high-end establishments that do their own washing, the city's hotels typically send their linens to third-party laundry companies.
Sixth Tone contacted six hotels in Wuhan on Monday, but none of them was aware of the innovative technology. A spokesperson from the high-end hotel Wanda Reign said it uses its own laundry facility and quality control mechanisms, while the midrange chain Vienna Hotels said it works with a third-party laundry company.
Hotel hygiene has been an ongoing issue for China's hospitality sector. In September 2017, an independent watchdog group found that several five-star hotels in Beijing didn't change their bed linens between guest bookings. In April 2016, several budget hotels in Beijing were found using third-party companies that washed hotel sheets together with stained hospital bedding and used a sodium hydroxide detergent, resulting in linens with dangerously high pH levels.
Additional reporting: Ai Jiabao; editor: Bibek Bhandari.
(Header image: Workers load hotel bedsheets into a washing machine at a laundry facility in Wuhan, Hubei province, Aug. 25, 2014. VCG)