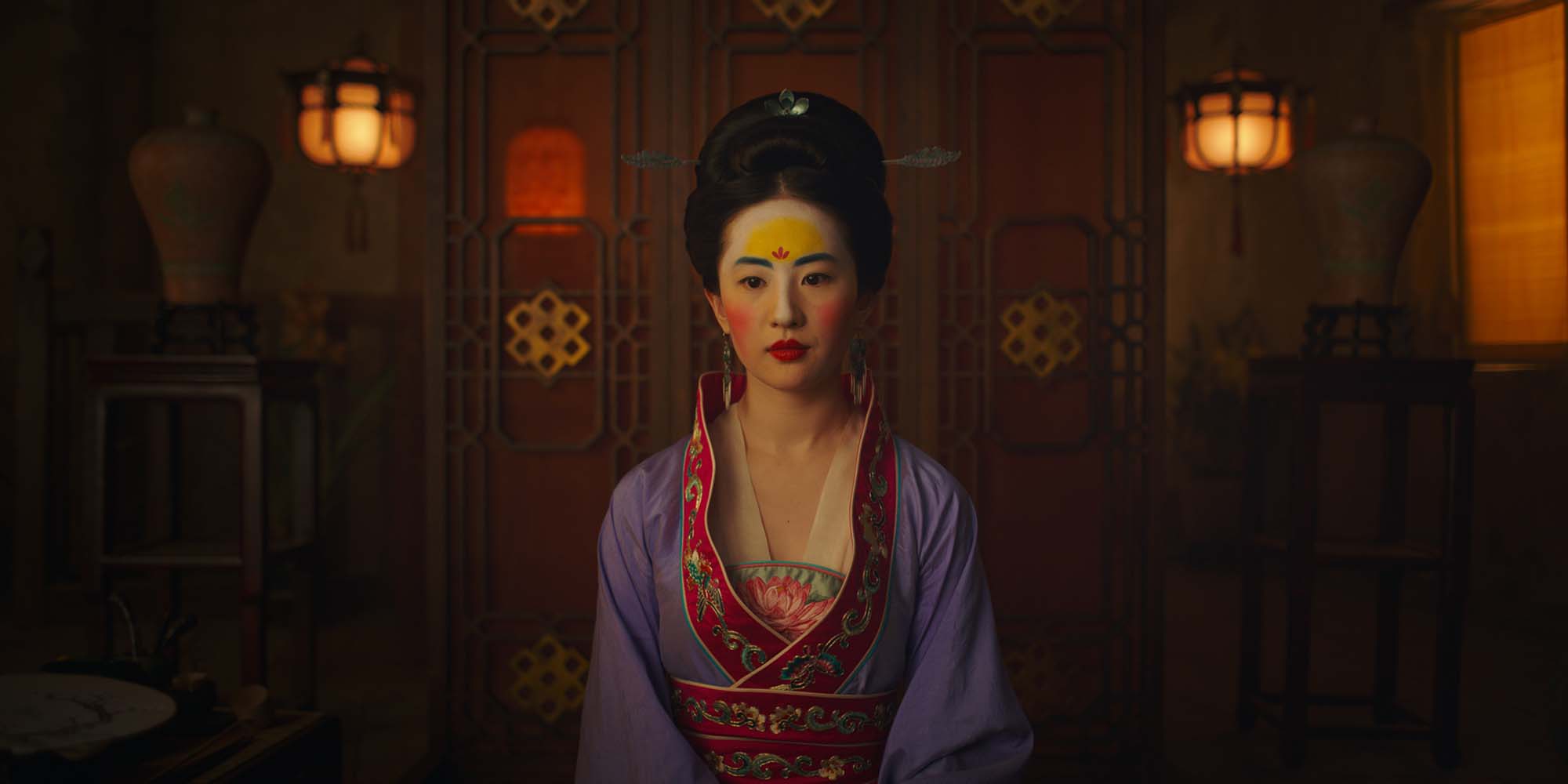 NEWS
Disney's 'Mulan' Trailer Wins Early Fans in China
Chinese netizens are enamored with the live-action film's casting but less certain about its design choices.
The much-anticipated teaser trailer for the upcoming live-action remake of Disney's animated blockbuster "Mulan" has drawn a chorus of praise from Chinese netizens since its release Sunday, though viewers were quick to nitpick what they saw as inaccuracies and anachronistic elements.
The minute-and-a-half-long teaser, which shows the titular character sword fighting, drew hundreds of thousands of likes from netizens after it was widely shared Monday on Chinese microblogging site Weibo. On the same platform, an online poll of over 115,000 netizens found that a majority were "satisfied" with Mulan's appearance in the trailer.
The film, to be released in 2020, will be a remake of the 1998 Disney animated movie "Mulan." Disney's film was inspired by the Chinese legend of Hua Mulan, a woman who enlists to fight in place of her father to defend their homeland against rampaging Huns.
Here's a summary of online reactions to the trailer:
"Who is that girl I see?"
2020's "Mulan" features an all-Asian cast, with Chinese-American actress Liu Yifei playing the leading role. Although the announcement of the actress's casting initially drew mixed reactions, many Chinese netizens praised Liu's performance in the teaser, bestowing upon her the title of "China's first Disney princess."
China has shown high standards when it comes to appearances, but netizens were in favor of Liu's natural look in the trailer. Under a Weibo post sharing the clip, one highly upvoted comment said: "This is the real Hua Mulan!! ... After seeing faces obscured by beauty filters for so many years, I thought I could only accept perfect looks. But after watching the trailer, I was reminded that Mulan is going to war like men; it's only right she doesn't wear makeup."
Time-traveling Mulan?
Chinese netizens were also quick to point out historical and cultural discrepancies in the trailer. According to legend, Mulan lived in the central province of Henan during the Northern Wei dynasty (386–534). The opening scenes of the teaser, however, show Mulan in a tulou, a traditional communal residence native to the eastern province of Fujian, built centuries later.
"Fans should accept these little geographical issues with earnest gratitude. They're at least not using black actors — that's already the biggest concession from Disney," joked the top comment under a Weibo thread about the incorrect location, referring to what many Chinese considered a controversial decision to cast black actress Halle Bailey for the role of Ariel in Disney's upcoming live-action remake of "The Little Mermaid."
Another Weibo user joked that Disney must have hired cultural consultants from nearby Chinatowns in the U.S. — places in which many can trace their ancestry back to Fujian.
Is that a Huawei logo on her forehead?
"Mulan" was even praised for "bringing honor to her family" through product placement. In one scene, she is shown in ceremonial makeup with reddened cheeks and a red fan-like design similar to tech giant Huawei's logo on her forehead. Other netizens explained that the style was historically accurate and would have been popular in Mulan's time.
No Mushu, no problem
In contrast to Western audiences on Twitter and Instagram, Weibo users weren't as upset about Disney scrapping elements from the 1998 animation such as musical numbers and the comedic dragon sidekick, Mushu.
"We care about whether Hua Mulan looks charming and whether the film accurately reflects Chinese culture and Mulan's perseverance," wrote one netizen on Weibo after being surprised by comments seen on Instagram. "But (the Western audience's) main focus is that there are no songs and no Mushu? I'm speechless."
Editor: Kenrick Davis.
(Header image: A still frame from "Mulan" shows the heroine in Tang dynasty makeup. From Douban)