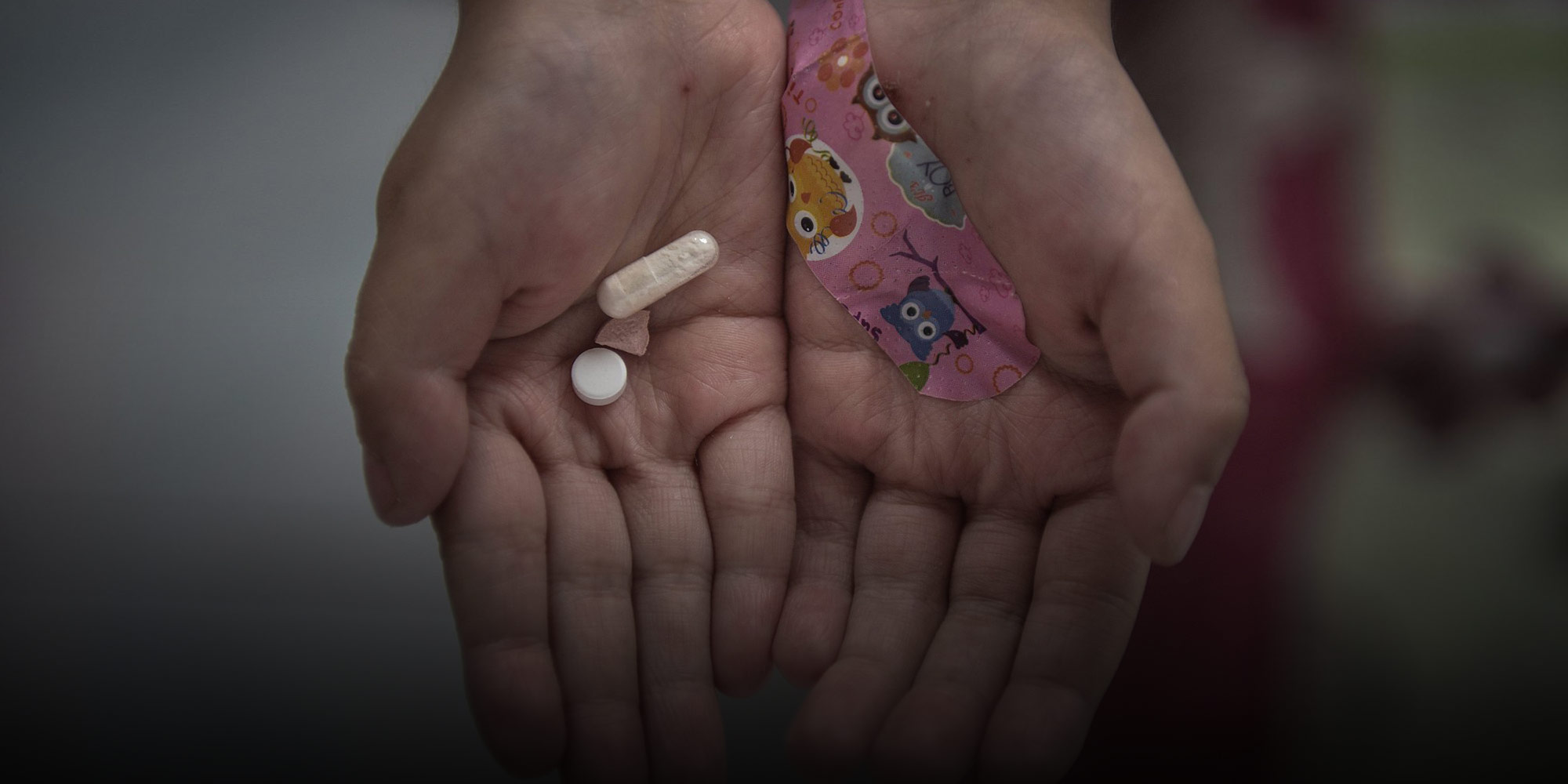 NEWS
Patients Weigh In As China Mulls Second 'Rare Diseases' List
At a meeting of doctors, patients, and policymakers, a leading health official said rare diseases that can be effectively treated stand a high chance of being added to a list for prioritized research and insurance coverage.
BEIJING — Illnesses with clear diagnostic methods and treatments already available on the domestic market will be considered for inclusion on China's second list of rare diseases, a top Chinese health official said Saturday.
"Exceptions can be made for diseases that, while there may not yet be effective treatments, research and development into relevant medicines is already underway at state research institutes," Li Dachuan, a director of medical administration at the National Health Commission, said at a forum this weekend in Beijing.
The forum on rare diseases is the first of its kind in China, bringing together 600-plus participants from government departments, hospitals, and research institutes, as well as patients' advocates representing some 90 rare diseases.
While the ALS ice bucket challenge brought the issue of rare diseases into the Chinese public's consciousness for the first time in 2014, many of the country's estimated 20 million people with rare diseases are still having a tough time, according to Wang Yi'ou, secretary-general of Illness Challenge Foundation, the nonprofit that organized the forum.
"The high prices and inaccessibility of many drugs mean that even if there's a way to get treated or cured, the families can't afford it," Wang told Sixth Tone.
Of the estimated 7,000 rare diseases in the world, only around 5% have effective treatment plans. "In China, there are 100-plus rare diseases with effective treatments. There have been no fundamental changes to this overall picture in the past few years. But with continuing scientific advances, I think this will change," said Wang, who has worked with welfare organizations for people with rare diseases for the past 11 years.
A major change came in May 2018, when China issued its first list of 121 rare diseases that would be prioritized for research and clinical trials, as well as fast-tracked approval by the relevant authorities. On this list was osteogenesis imperfecta, or brittle bone disease — the condition Wang has had since birth.
"This forum is especially important because the government, doctors, and hospitals need to hear our voices," Liu Jinzhu, who has tuberous sclerosis complex, a genetic disease that causes benign tumors to develop in different parts of the body, told Sixth Tone. "Many doctors aren't familiar with our condition. And even though we were included on the first list of rare diseases, the drugs we require still aren't covered by public insurance. We need to push for more awareness of our disease and more financial support for us patients."
As Liu suggested, inclusion on the national list doesn't necessarily mean patients can receive timely reimbursement — but it does mean hope, according to Wang of Illness Challenge Foundation.
"Getting listed makes patients confident that they can be treated because the government is paying attention to their particular disease, and the process for importing already-existing drugs from abroad might be facilitated," Wang said. "More importantly, domestic pharmaceutical companies will mobilize to research drugs for these rare conditions, resulting in much cheaper treatments."
Gu Hongfei, the founder of House 086, a community for people with lymphomas, was one of the patient advocates invited to speak at Saturday's forum. The first rare disease list, he argued, had ignored cancer patients — who if anything should receive greater attention since their conditions are often the most life-threatening.
"Many equate 'rare diseases,' which tend to be chronic rather than acute, with cancer. But that's wrong," Gu told Sixth Tone. "There are many rare kinds of lymphoid tumors that require urgent treatment or the patient will die. This costs a fortune, and hospitals often don't have adequate supplies of medicine."
Gu has proposed that the second rare disease list include four rare types of lymphoid tumors. Each affects less than one out of every 200,000 people, and each has an effective treatment that, for all but the wealthiest patients, is prohibitively expensive.
Editor: David Paulk.
(Header image: A boy who has been diagnosed with a rare disease holds his prescribed medications at his family's home in Tianjin, Aug. 30, 2018. You Sixing/VCG)