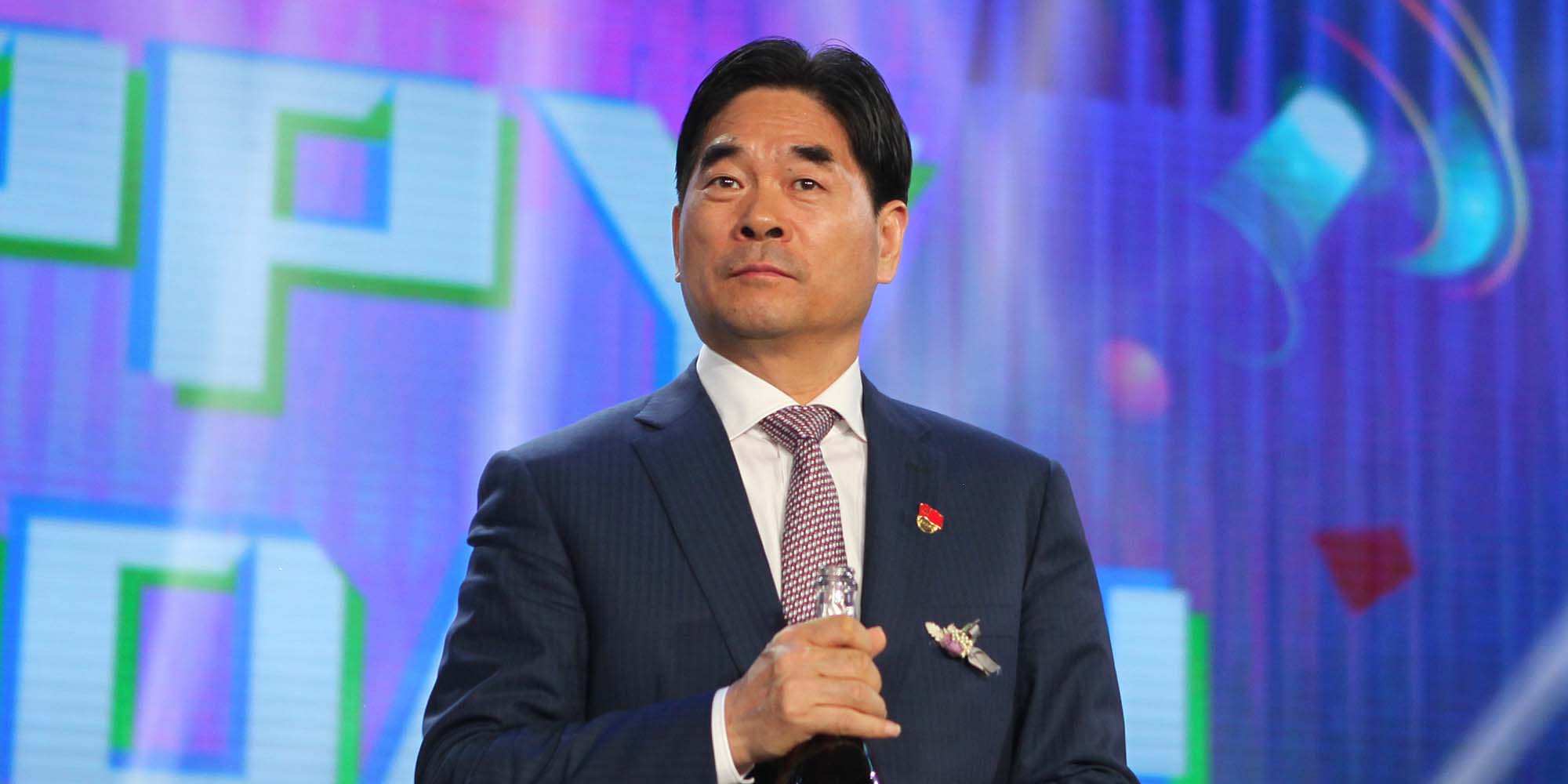 NEWS
Real Estate Tycoon Detained for Alleged Child Sex Abuse
The case has shocked both the Chinese public and the stock prices of the suspect's companies.
Wang Zhenhua, chairman of the billion-dollar real estate company Seazen Holdings, has been detained by police on suspicion of sexually assaulting a 9-year-old girl, according to a police statement Wednesday night.
Xinmin Evening News, a Shanghai-based newspaper, previously reported that the incident occurred Saturday at a luxury hotel in the city. The victim's mother called the police afterward, the outlet said, and Wang was apprehended on Monday.
A medical examination reportedly revealed lacerations to the victim's vagina. The police announcement said a 49-year-old woman surnamed Zhou turned herself in on Tuesday: She had allegedly procured two sisters, aged 9 and 12, and brought them to the Shanghai hotel. Speaking to police, the alleged victim's mother described Zhou as a friend, and Xinmin Evening News' report said Zhou had told the woman she was taking the girls to visit the Shanghai Disney Resort. The article further said Wang had paid Zhou 10,000 yuan ($1,450) for brokering the alleged encounter.
After the story broke, three companies controlled by the 57-year-old businessman saw their stock prices plummet. Shares for Seazen Holdings, one of China's leading property developers, had declined by the daily limit of 10% on the Shanghai stock exchange when it opened Thursday morning. Meanwhile, share prices for Future Holdings, where Wang is chairman of the board, have been steadily falling on the Hong Kong stock exchange since Wednesday afternoon. Seazen — a company with over 290 billion yuan in assets, according to its website — has appointed Wang's son chairman in the wake of the alarming allegations against his father.
Angry netizens are unleashing their fury on Wang, and the case has sparked debate on how severely child sex offenders should be punished. In a post Wednesday on microblogging platform Weibo, state-run newspaper People's Daily urged police to determine whether Wang is a first-time offender, whether his actions constituted molestation or rape, and whether a criminal network for supplying child victims to predators might be lurking beneath the surface.
Editor: David Paulk.
(Header image: Wang Zhenhua, the billionaire chairman of real estate company Seazen Holdings, attends a public event in Changzhou, Jiangsu province, July 7, 2018. VCG)