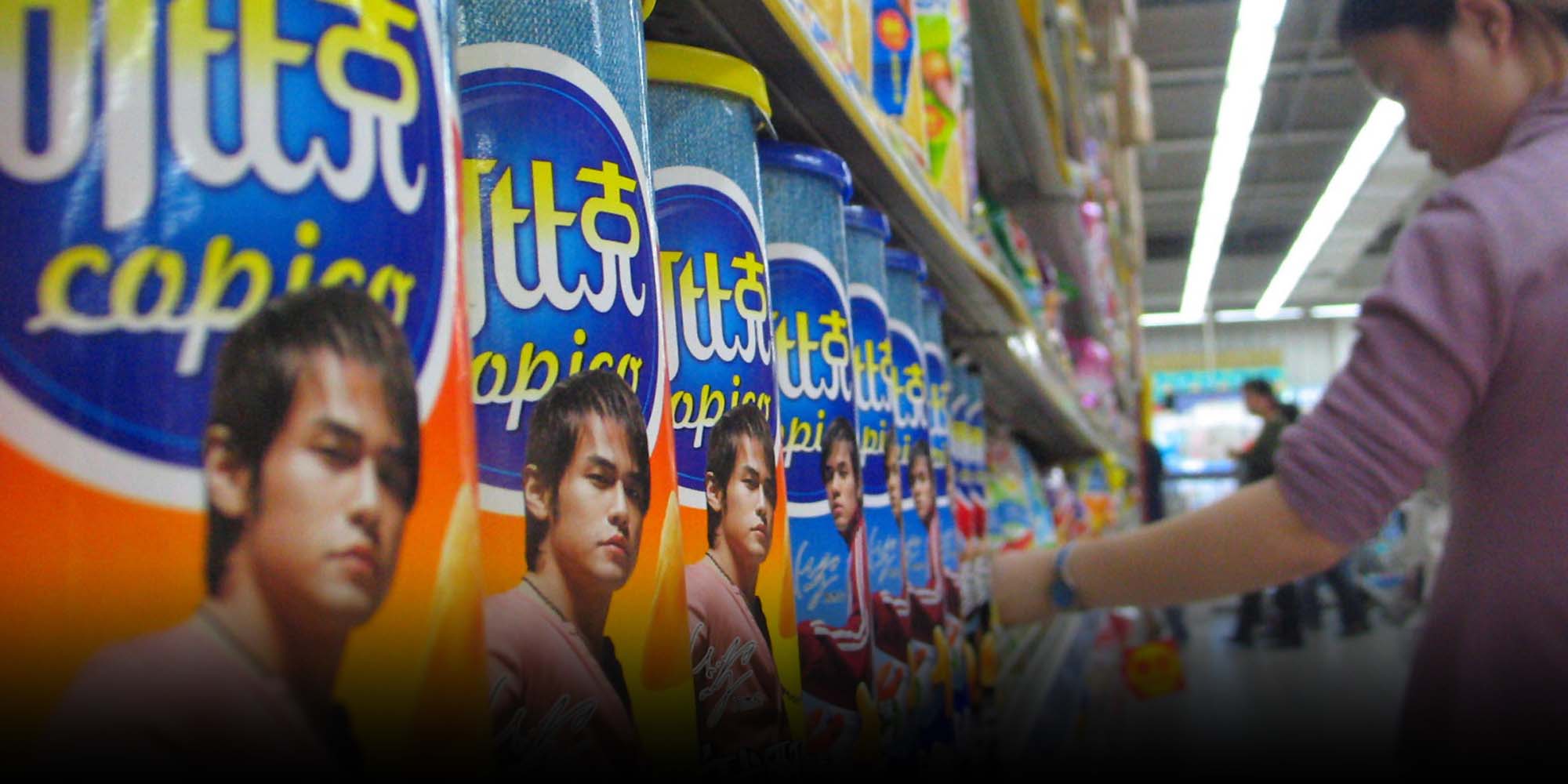 NEWS
Fujian Snack Food Company Protests False Advertising Fine
Dali Foods Group claims the problematic charity promotions on its potato chip products were the result of a printing error.
One of China's largest snack food companies issued a statement Monday objecting to a hefty fine local market regulators had imposed on the company last month for alleged false advertising.
According to a social media post Saturday by the publicity office of Huai'an in eastern China's Jiangsu province, the city's Lianshui County market supervision administration had fined the company, Dali Foods Group Co. Ltd., 36.73 million yuan ($5.3 million) on June 17 following an eight-month investigation.
The case dates from August of last year, when a man surnamed Zhong bought one of Dali Food Group's signature products: Copico brand potato chips. According to a report Saturday by Huai'an News, each of the two chip cans Zhong purchased had a QR code printed on its packaging encouraging customers to scan for a chance to win virtual red envelopes filled with cash. If the customer won, they would then be given the choice of accepting the cash or donating it to one of two charities indicated on the packaging.
But after scanning the QR codes, Zhong was disappointed to find that the promotions had already ended. He called Huai'an's complaint hotline and voiced his objections to the sale of goods touting expired promotions.
Guo Bo, an official at Lianshui County's market supervision administration, told Huai'an News that his office had found no evidence of one of the charities — the China Cultural Protection Foundation — ever existing, while the other charity — the China Intangible Cultural Heritage Public Welfare Fund, affiliated with the China Foundation for the Development of Social Culture — had been discontinued in 2011.
The China Foundation for the Development of Social Culture told the market supervision administration that it had never cooperated with Dali Foods Group, according to Huai'an News.
Moreover, regulators noticed that the packaging claimed there were 145 million winning chip cans, and that this number accounted for 36% of all participating products. However, the administration's investigation determined that just over 90 million cans bearing the promotion had been distributed — far fewer than the 400 million the math would indicate.
"The actual number of red envelopes was way lower than promised, and neither of the two charity organizations currently exists," Guo said. "This is considered false advertising and is a serious violation of the relevant regulations of China's advertising law," which forbids businesses from using misleading messages having a "substantive impact" on consumer behavior.
Given that 91.82 million Copico chip cans had been distributed and that advertising costs amounted to around 0.1 yuan per can — accounting for 9.18 million yuan in total advertising — the administration decided to fine Dali Foods Group exactly four times that amount. According to the national advertising law, any fine imposed for false promotion should be between three and five times the company's advertising expenses.
In its statement Monday, Dali Foods Group said that due to a printing error, the wrong charity names had appeared on its products' packaging. The company further claimed that the charity it had actually cooperated with and donated to was called the China Foundation for Cultural Heritage Conservation. A program director at the foundation surnamed Tao told Sixth Tone that they are planning to release a statement Wednesday.
"During the event, due to the printing staff's negligence, part of the packaging was printed incorrectly," Dali Foods Group said. Though the company admitted to bearing some responsibility in the case, it objected to the "huge penalty" imposed by Lianshui's market regulator. "This is certainly not in accordance with legal principles," the company said.
Founded in 1989, the Fujian-headquartered Dali Foods Group is a well-known manufacturer of potato chips, herbal teas, cakes, and other food and beverage products. When the company went public on the Hong Kong Stock Exchange in 2015, its chairman and founder, Xu Shihui, became Fujian province's richest entrepreneur. In May, Forbes included Dali Foods Group on its list of the 2,000 largest companies in the world.
Editor: David Paulk.
(Header image: A woman browses a shelf of Copico brand potato chips, manufactured by Dali Foods Group, at a supermarket in Shanghai, Nov. 10, 2005. VCG)