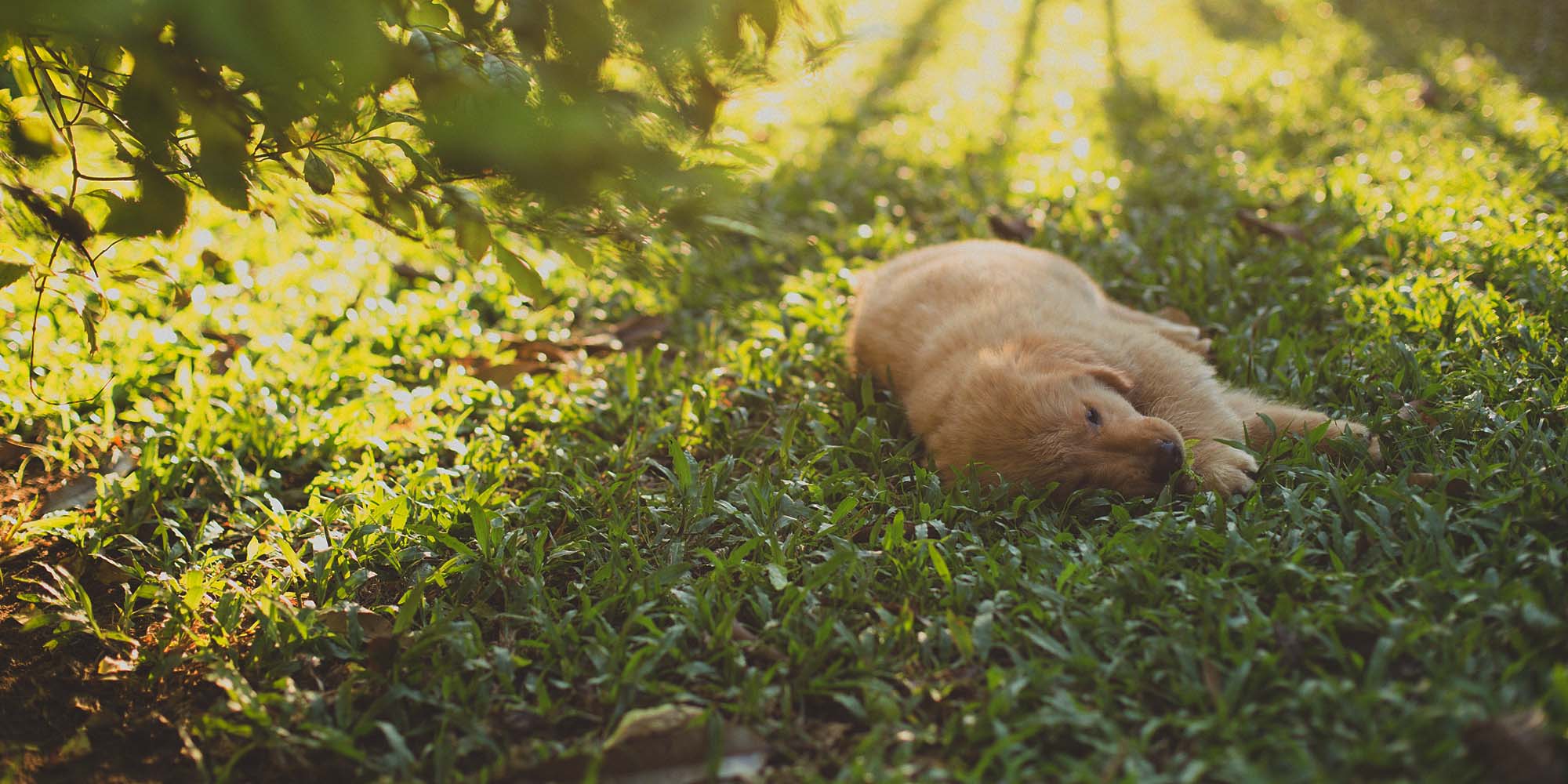 NEWS
Guangdong Man Detained for Allegedly Killing Neighbor's Dog
Police say the man turned violent after a neighbor's golden retriever killed his poodle.
Authorities in southern China's Guangdong province have detained a man for allegedly beating a neighbor's dog to death last week, according to an official statement released Monday.
The Shunde District public security bureau in the city of Foshan said that the man, surnamed He, was taken into criminal detention on Friday for "intentional destruction of property" on suspicion of killing his neighbor's golden retriever. The 22-year-old allegedly thrashed the dog, owned by a 71-year-old man surnamed Wang, using an umbrella, a mechanical jack, and a wooden club after the golden retriever bit and killed He's poodle on June 24.
The incident received significant attention on Chinese social media last week, with many condemning He after a video purportedly showing the incident was posted online. In the footage, an older man is seen attempting to intervene as a younger man throws objects at a cowering golden retriever.
According todomestic media reports, Wang was walking his leashed golden retriever when it bit the unleashed poodle after the latter approached it. A woman who was accompanying the poodle then called He, who arrived on the scene and became violent toward Wang's dog. Wang's sontold local mediathat his father was also physically harmed by He during the encounter, but Monday's police statement said that the injuries in question had not been sustained during the conflict.
Police said He was criminally detained because the monetary value of the golden retriever likely exceeds the minimum threshold needed to press charges. UnderChinese law, a public security bureau can pursue criminal charges in cases for which the value of property damaged exceeds 5,000 yuan ($730), with thepossibilityof detention, a fine, or a sentence of up to three years in prison.
Yang Bohua, a lawyer with Guangdong Guolong Law Firm, told Sixth Tone that since canines can constitute private property, He could be punished for infringing the dog owner's property rights. The lawyer noted, however, that He cannot be charged for pet abuse, as this is not illegal in China.
"Cruelty against animals and cases involving animal bites are increasingly common as more and more people own pets," Yang said. "In order to address these issues, some cities like Shenzhen and Guangzhou have issued regulations on pets, but the country should enact a specific law on the protection of household pets so that people and animals can live together in harmony."
Editor: Bibek Bhandari.
(Header image: EyeEm/VCG)