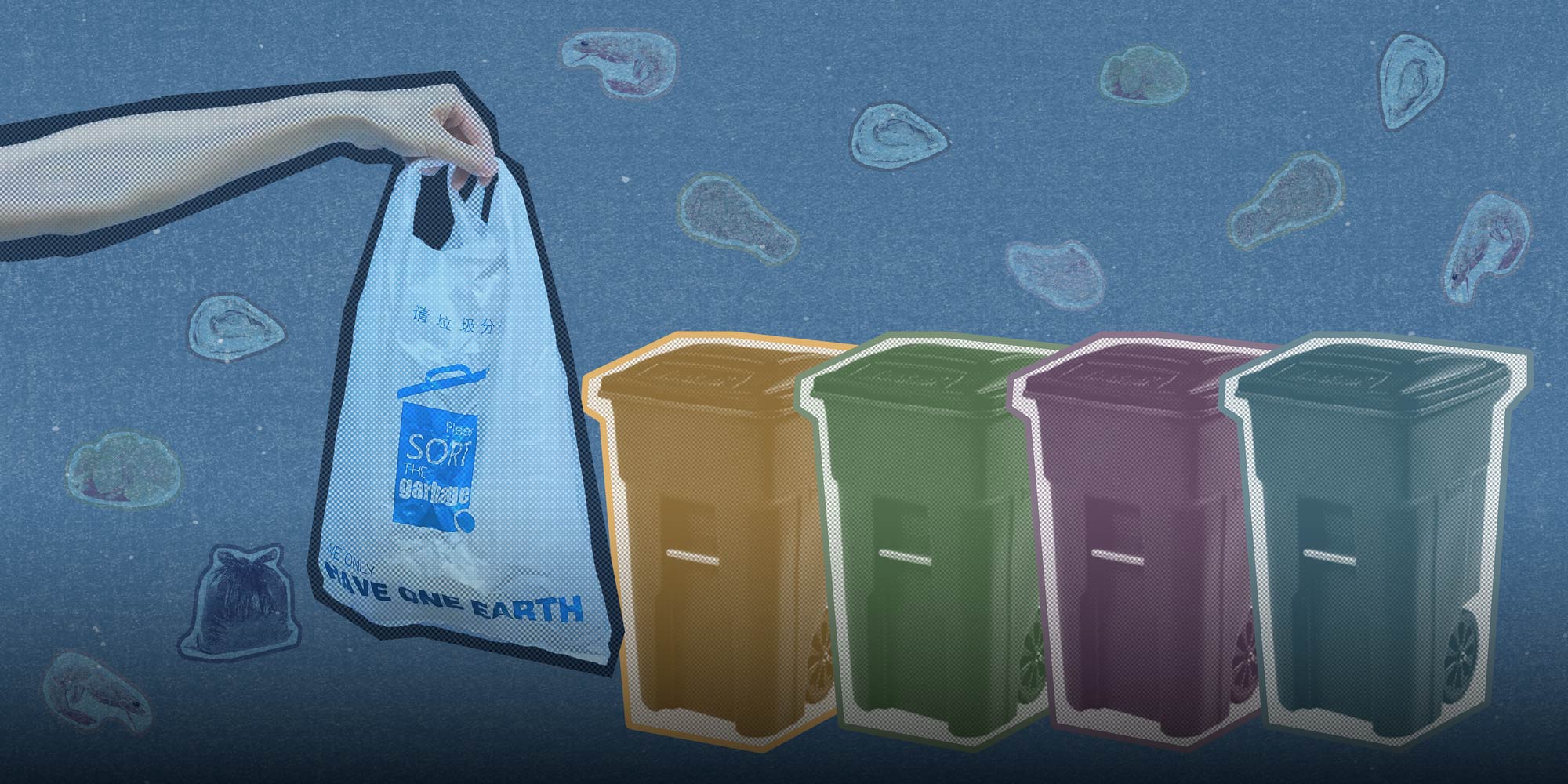 NEWS
How Shanghai's Sorting Through a Pile of New Trash Rules
The city's new garbage sorting regulations are testing residents' knowledge of the contents of their wastebaskets.
Garbage has become a hot topic in Shanghai in recent months as residents fret over new municipal regulations on trash sorting set to go into effect July 1.
The Shanghai Municipal People's Congress passed the new rules earlier this year as part of China's effort to set up a nationwide urban household trash sorting system by 2025. Under the city's system, residents must sort their trash into one of four categories before disposing of it: recyclables, hazardous materials, and so-called wet and dry waste. Individuals and businesses not in compliance with the new rules by July 1 may be subject to fines.
In most cases, however, the city has left the practical work of implementing this system to neighborhoods and street-level authorities. Some areas have already restricted garbage disposal to just a few supervised hours each day, frustrating residents who work long hours. Others are distributing garbage bags with QR codes attached to them, allowing those tasked with implementation to track household behaviors, but also raising privacy concerns.
To better understand the patchwork of rules and regulations being implemented across the city, Sixth Tone takes a closer look at how Shanghai is taking out its trash.
Editor: Kilian O'Donnell.
(Header image: Fu Xiaofan/Sixth Tone)