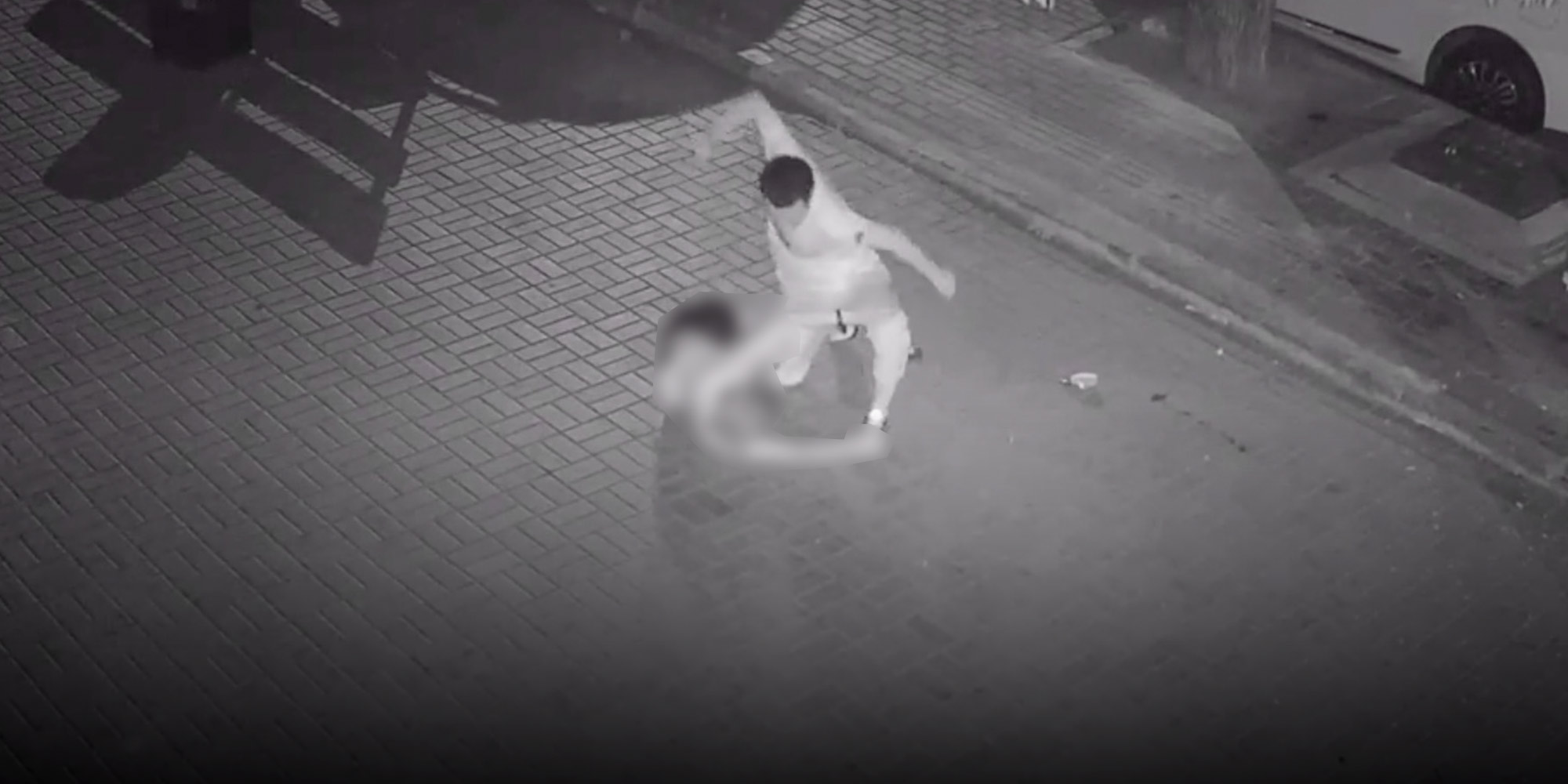 NEWS
Man Detained After Violent Assault Footage Goes Viral
Two days after video of the incident attracted widespread attention in China — and four days after the attack occurred — a suspect has been arrested.
Police in the northeastern city of Dalian have detained a 31-year-old man in connection with a violent assault that went viral on Chinese social media earlier this week, according to an official statement released late Tuesday night.
"A preliminary investigation shows that the suspect, surnamed Wang, was experiencing mood swings after an emotional dispute with his girlfriend when he encountered the victim, surnamed Wu, in the early morning hours of June 22. Wang, who had been drinking, used force and violence to commit indecent assault against her (Wu)," the police statement read. It added that the man had already made a "full confession."
The case attracted widespread attention in China after a user of popular microblogging site Weibo uploaded a short surveillance clip Monday showing a man suddenly slapping a passing woman at night in a deserted pedestrian area. The man proceeds to punch and kick the woman repeatedly while she lays on the ground. He then rips her clothes and drags her out of view of the camera.
As of publication time, a hashtag translating to "Man Violently Beats a Woman on the Street" had been viewed over 1.7 billion times on Weibo.
According to the video's time stamp, the assault took place at 12:44 a.m. June 22. The original clip, which did not include location information, sparked outrage and a nationwide manhunt as it spread across the Chinese internet. As netizens attempted to track down the site of the incident and the identities of those involved, local police raced to determine whether it might have taken place within their jurisdiction.
Cyber-police in southwestern Mianyang City posted at 3:42 a.m. Tuesday that, prior to being uploaded to Weibo, the video footage had been circulated in a group chat composed of residents of Liaocheng City in eastern Shandong province. But cyber-police in Liaocheng quickly announced that no incidents of that type had been reported in the city.
On Tuesday morning, China's Ministry of Public Security took the unusual step of asking the public to help crack the case. "The police are currently working, but because the footage was filmed at night and contains no visible landmarks, (we) have yet to track down its origin," the ministry wrote on its Weibo feed. "Make use of your power as netizens and uncover this (criminal)."
Finally, Tuesday afternoon, Dalian police confirmed that the incident had taken place in that city's Ganjingzi District, adding that the victim had reported the crime Saturday morning, less than two hours after it took place. Netizens remained dissatisfied, however, criticizing the local authorities for their slow response and questioning the official description of the victim's injuries as "a soft tissue contusion on her face."
According to a report from The Paper, Sixth Tone's sister publication, Wu — a 29-year-old from nearby Panjin City — visited a hospital for treatment at around 2 a.m. Sunday, before being released later that day. "When she entered, her entire face was swollen," a doctor on duty was quoted as saying.
Following the assault, netizens debated how women could best protect themselves.
"The most common suggestion is for women to not dress revealingly and pay attention to their words and actions," wrote Zhou Xuanyi, a philosophy professor at Wuhan University on his personal Weibo. "Set aside the fact that this is classic victim-blaming; does packaging yourself as an innocent and conservative model of female virtue who never says 'no' really protect you? Don't you know it does the opposite?"
Editor: Kilian O'Donnell.
(Header image: A screenshot from a surveillance video shows a man assaulting a passing woman in Dalian, Liaoning province. From @填鸭式教育受害者 on Weibo)