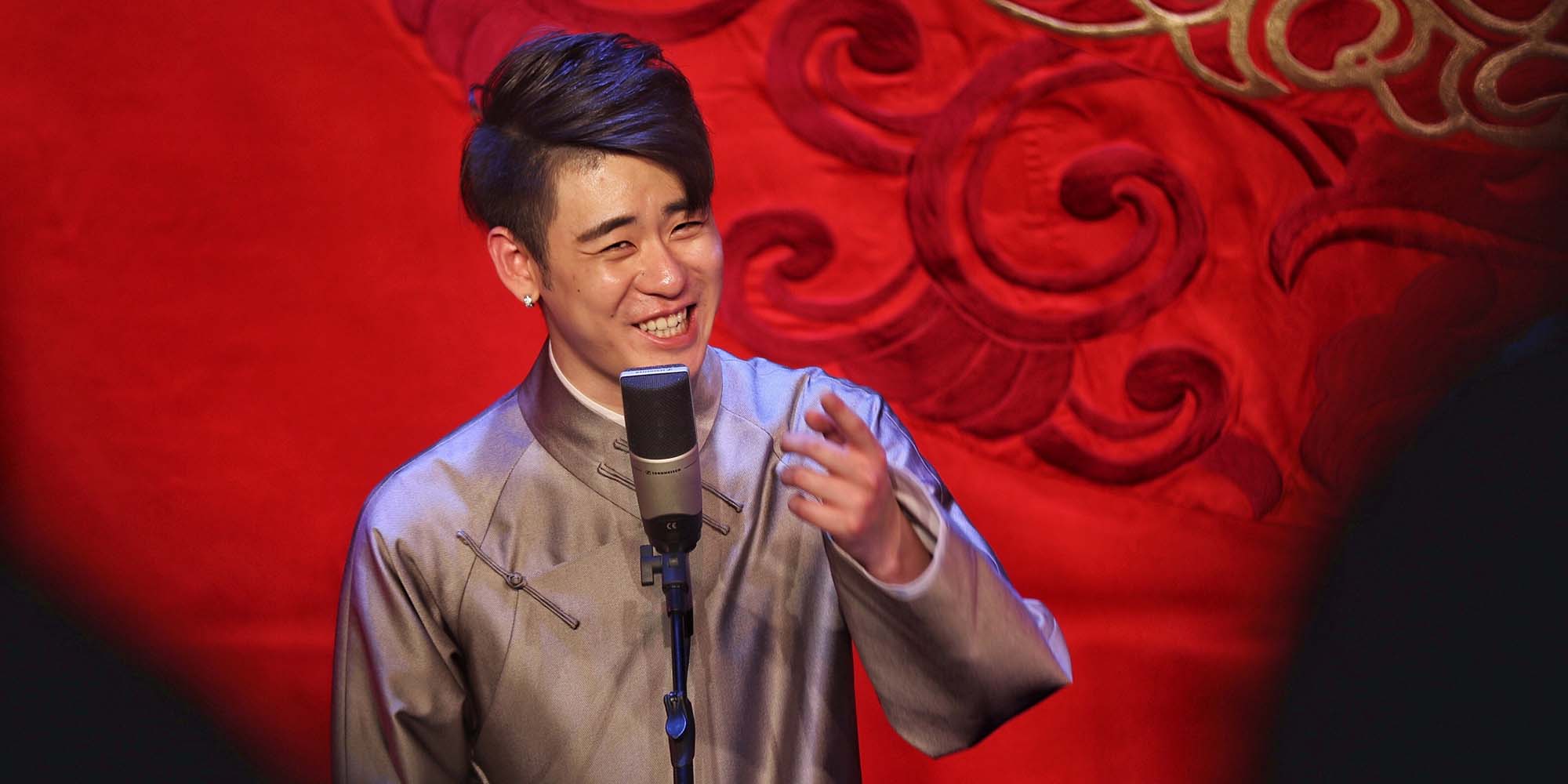 NEWS
Chinese TV Show Swapped Toon for Quake-Japing Celeb, Viewers Say
Clues suggest an animated character was edited into variety show footage to replace comedian Zhang Yunlei, who has faced criticism for joking about a deadly earthquake.
A Chinese comedian who recently came under fire for joking about a national tragedy has again gone viral after he was supposedly edited out of a variety TV show and substituted by a cartoon character because of the scandal.
On Sunday, an animated character appeared alongside six Chinese celebrities on a new episode of popular variety show "Go Fighting!" — a live-action program that does not typically feature animation. Following the episode's premiere on TV channel Dragon Television and streaming platforms, evidence circulated online suggesting that the cartoon had been added to replace funnyman Zhang Yunlei, with netizens claiming Zhang was scrubbed from the footage due to a controversy that emerged last month.
On May 12 — the 11th anniversary of an earthquake that left over 80,000 people dead or missing in the southwestern Sichuan province — a video clip of Zhang making light of the tragedy went viral online. Filmed at a live performance in December, the footage shows Zhang joking about a woman marrying Wenchuan County, the epicenter of the 2008 quake, and two other women similarly wedding areas hit by massive earthquakes in 1976 and 2010.
The footage elicited massive criticism from netizens and state media, prompting Zhang to issue an apology for the comedy routine's callousness.
"As a public figure, I should be careful and prudent, and set a (positive) example," Zhang wrote on May 13. "I shouldn't have mentioned the trauma of my compatriots in that performance, which was disrespectful to all the deceased."
Though public backlash has largely died down since then, the scandal continues to cast a shadow over Zhang. Earlier this month, a government bureau in Qingdao — the eastern Chinese city where December's performance took place — reportedly launched an investigation into the incident, the results of which are still pending.
In the wake of Sunday's "Go Fighting!" episode, netizens began to uncover clues indicating that Zhang was edited out of the program. In a social media post from April, Zhang had shared a photo of himself in a wine-colored shirt, along with text and a hashtag hinting that he would be appearing on "Go Fighting!" Supposed screenshots of unedited "Go Fighting!" footage also circulated online, showing Zhang in scenes from Sunday's episode wearing the same shirt.
Under a trending hashtag about the episode's apparent overhaul, some users on microblogging platform Weibo said removing Zhang was appropriate given his offensive remarks, while others expressed concern over the hasty edit.
"We should give young artists the time and space to grow," one Weibo user commented under a media post about Sunday's episode. "For young people who are willing to fix their mistakes, the public should also be lenient and not just ban (them) blindly."
"I don't know if the people who support this (ban) would still do so if they themselves were banned one day," another user commented under a separate Weibo post.
Chinese stars have faced heightened scrutiny over their misdeeds and missteps since September 2014, when the country's top media regulator issued a document prohibiting celebrities involved in scandals or crimes from starring in TV programs and movies.
In February, actor Wu Xiubo was edited out of a TV special celebrating the Lunar New Year amid rumors that he kept a mistress. And in April, Hong Kong actor Edison Koon-hei Chen's performance in the film "The Shadow Play" was cut from mainland screenings due to a decade-old controversy over sexually explicit photographs.
Editor: Layne Flower.
(Header image: Comedian Zhang Yunlei performs in Harbin, Heilongjiang province, Nov. 4, 2018. VCG)