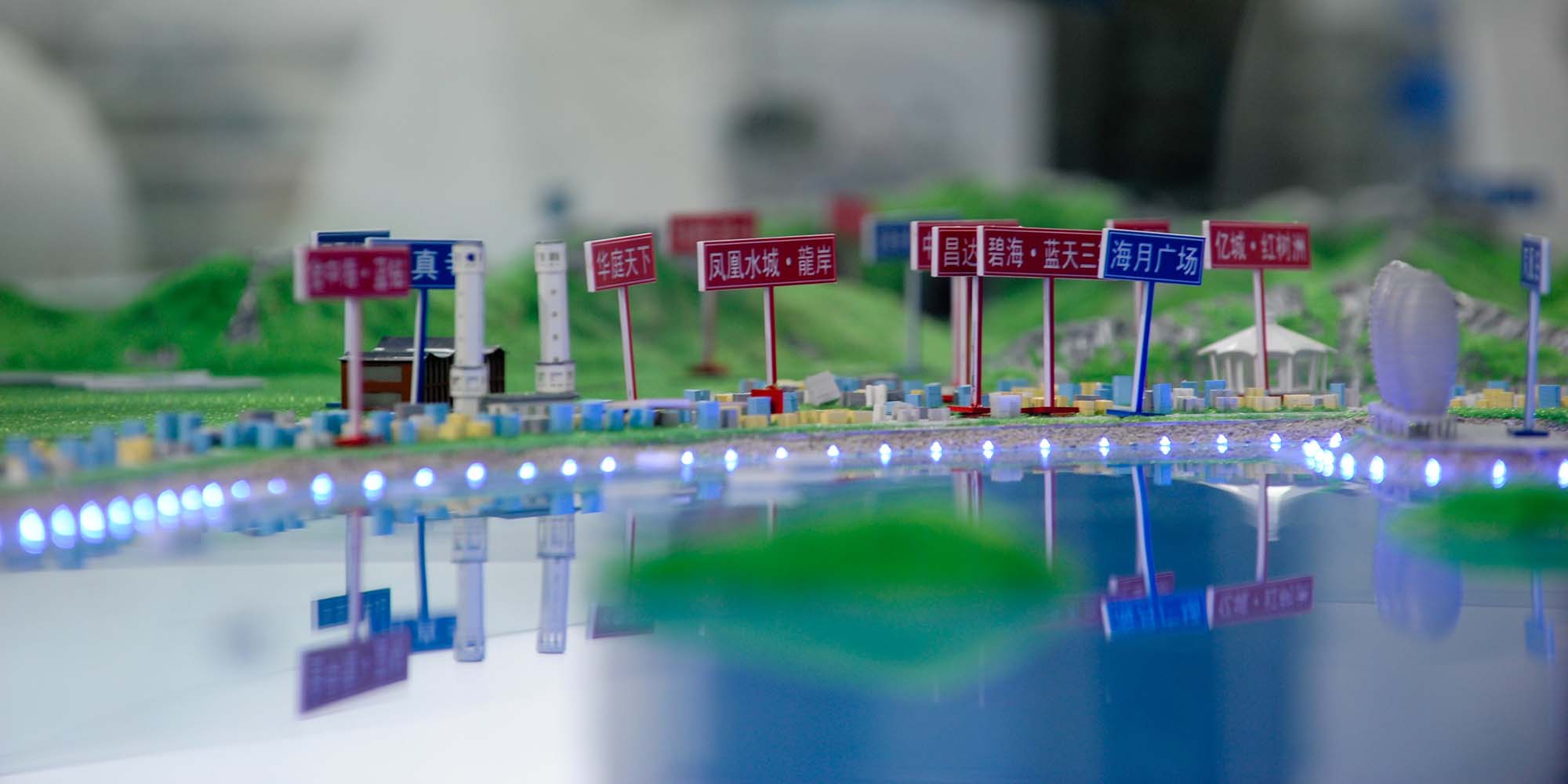 NEWS
What's in a Name? 'Cultural Confidence,' Say Chinese Officials
In recent weeks, local governments around the country have renewed their efforts to get buildings and residential complexes to change "irregular" names.
Provincial officials in China's southern island province of Hainan defended their decision to criticize the name of China's Vienna Hotel Group for fostering "a worship of all things foreign" on a list of place names the government wants changed, the Beijing News reported Wednesday.
The list — titled "Irregular Place Names in Need of Rectification" — garnered widespread attention after the chain posted an open letter defending its name Tuesday. "The 'Vienna Hotel' brand was registered with the State Administration for Industry and Commerce's trademark office on Sept. 14, 2012, and (the trademark) is valid until Sept. 13, 2022," the hotel group wrote in its statement. "Regarding the irregular place name list published by Hainan province, we've already filed an objection with the Hainan Provincial Department of Civil Affairs."
Vienna Hotel Group had not responded to Sixth Tone's request for comment by time of publication. But a public records search on the website for China's National Intellectual Property Administration confirmed the existence of a "Vienna Hotels" trademark, valid until Sept. 13, 2022.
At a June 19 press conference, Hainan provincial officials maintained that the trademark does not entitle the company to use "Vienna" as a geographical marker. "It (the Vienna Hotel brand) should not be used as a place name on maps," said Shi Qingli, vice director of Hainan's Provincial Department of Civil Affairs. "But it's alright for the trademark to be used for market operations, advertising, and promotional activities," he added.
Sixth Tone's repeated attempts to contact the department went unanswered.
Also on Hainan's list were residential compounds like "Victoria Garden" and "Spanish Town," as well as the "Heidelberg Hotel." "Diaoyutai Villa," a residential complex named after a Beijing guesthouse used for housing foreign dignitaries and top officials, was criticized for "exaggeration." And the "Dae Jang Geum Holiday Hotel" — a reference to the title of a popular Korean television series — was included for having a "weird and hard-to-understand" name.
"We're advocating cultural confidence," Huang Hongxi, an official with the Hainan Provincial Civil Affairs Department, told The Beijing News Tuesday. "To use foreign names on Chinese land — that's a severance of culture."
Hainan's list is just one part of a controversial nationwide effort to crack down on place names Chinese authorities deem too "hyperbolic, exotic, strange, or repetitive." In May 2018, the country's Ministry of Education announced that more than 75,000 place names had already been rectified.
Tuesday, local officials in northwestern Xi'an City responded to online criticism of a similar rectification campaign by shortening their own list of "irregular place names" from 151 to 98 and vowing to continue listening to public opinion. The list had attracted attention after it accused local neighborhoods and buildings like "Royal City Mansions" and "Bagpipe Compound" of showing "feudal colors" and promoting the worship of foreign things, respectively.
Apart from Xi'an and Hainan, officials in the southeastern city of Xiamen are giving 31 buildings with irregular names until the end of the year to come up with new monikers, Xiamen Daily reported May 31. And last week in Taizhou, in eastern Zhejiang province, officials released a list of 23 place names in need of rectification.
Zhang Mengke, an urban geography researcher based in the southern city of Shenzhen, told Sixth Tone that it's a waste of social resources to force places to change their names. She also noted that doing so could be a headache for residents accustomed to the old names.
"It's reasonable and necessary to guide the choice of new place names according to a certain standard," she said. "But the government should be cautious; if it intends to change a name, it should ask for local residents' opinions, rather than simply forcing things through via administrative measures. After all, locals are the primary users of these names."
Editor: Kilian O'Donnell.
(Header image: People look at models of a residential project from Sanya during a property fair in Beijing, Sept. 20, 2012. IC)