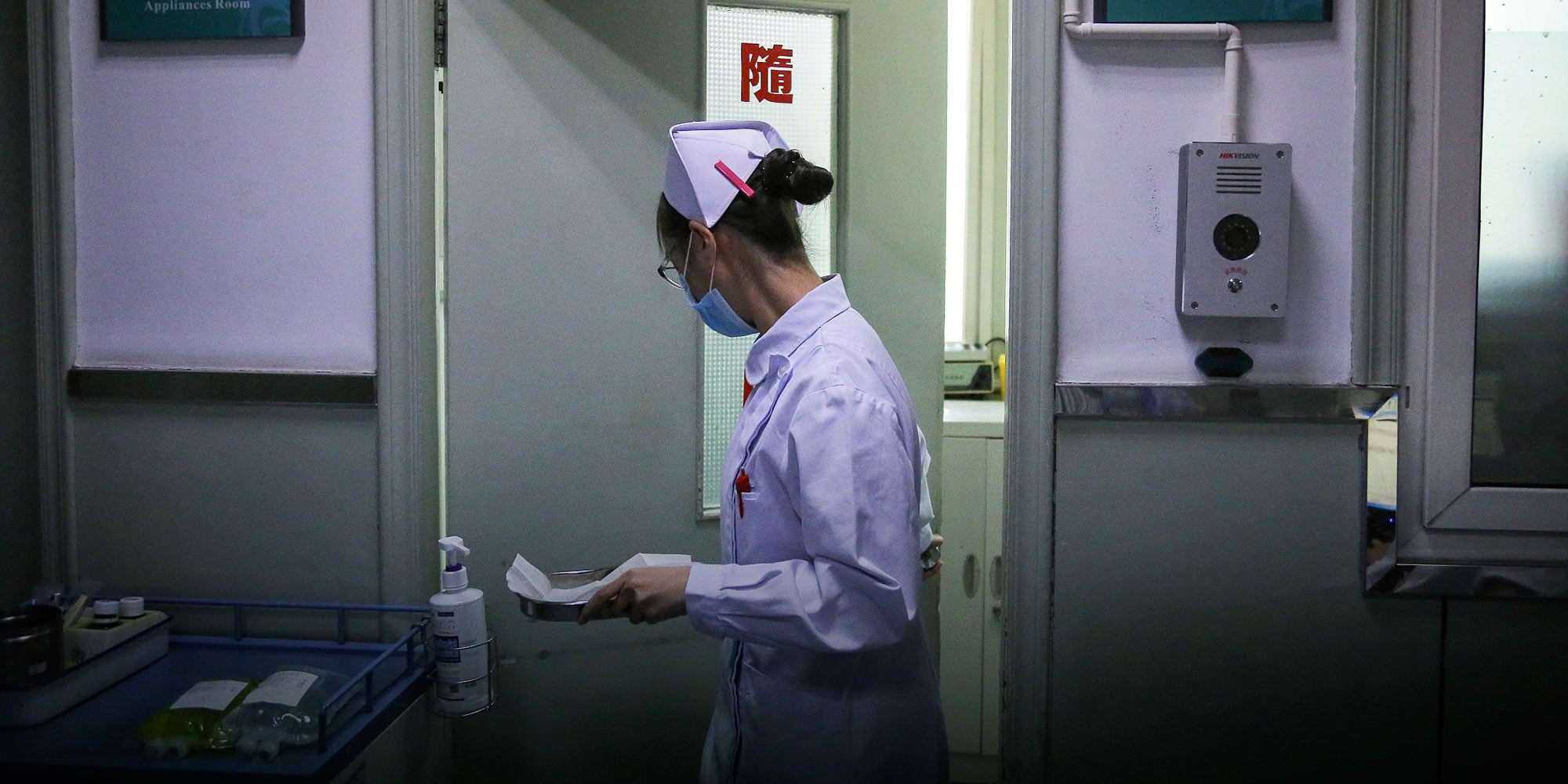 NEWS
To Ease Health Care Burden, China Promotes Private Clinics
A new guideline aims to make private medical facilities more accessible to patients and more widely covered under the national health insurance scheme.
China will streamline admission procedures at private medical facilities and lift requirements on the number of beds such facilities must have, an official with the National Development and Reform Commission said at a press conference Wednesday.
"In the future, as long as they (private operators) have the willingness and capability to run a medical organization, private resources should be considered first when new hospitals or clinics need to be opened," said Cai Changhua, deputy director of the commission's social development division.
On Monday, a joint notice from 10 national-level government departments had indicated a new direction for China's ongoing health care reforms, stating that the country will begin strictly controlling the number and scale of public hospitals while reserving sufficient physical space for the development of private medical facilities.
The notice detailed efforts to increase land supply and tax cuts for private health care organizations, and a deadline by which all cities should come up with plans for contracting private clinics to provide care for the elderly, as well as door-to-door medical services, was set for the end of this year.
"The current community-based health resources have failed to meet public demand, and medical staff (within the public system) are not sufficiently motivated to improve their services," Zhang Qiang, the founder of Dr. Smile, one of China's first private medical groups, told Sixth Tone on Thursday. Low pay, long hours, and conflict with patients are major factors contributing to early burnout among China's medical workers.
"In the past, the country's medical reforms were mainly led by the public health care sector," Zhang said. "But now, the new notice clearly tells us that the authorities will start to use the power of the market to advance their reforms. Bringing in competition from private players should force public hospitals to improve their services."
By the end of 2018, there were 459,000 privately run medical facilities in China, accounting for 46% of the country's health care industry, according to the party-backed newspaper People's Daily. However, of the 193,500 total medical facilities covered under the government's health insurance scheme, only 32% were privately operated.
Zhang said that since Monday's notice clearly encourages the development of grassroots private clinics, there will likely be a push to incorporate such facilities into the public medical insurance scheme. A private medical center can apply for inclusion into the scheme three months after opening, said the notice, noting that the government's decision for such applications should take no longer than three months.
"This time frame has been greatly reduced from the two years prior, which demonstrates the government's determination to support grassroots clinics," said Zhang. "Increasing supply to address the public's medical needs is a most urgent matter."
Editor: David Paulk.
(Header image: A nurse on duty at a public hospital in Beijing, Nov. 23, 2017. Zhang Qichen/VCG)