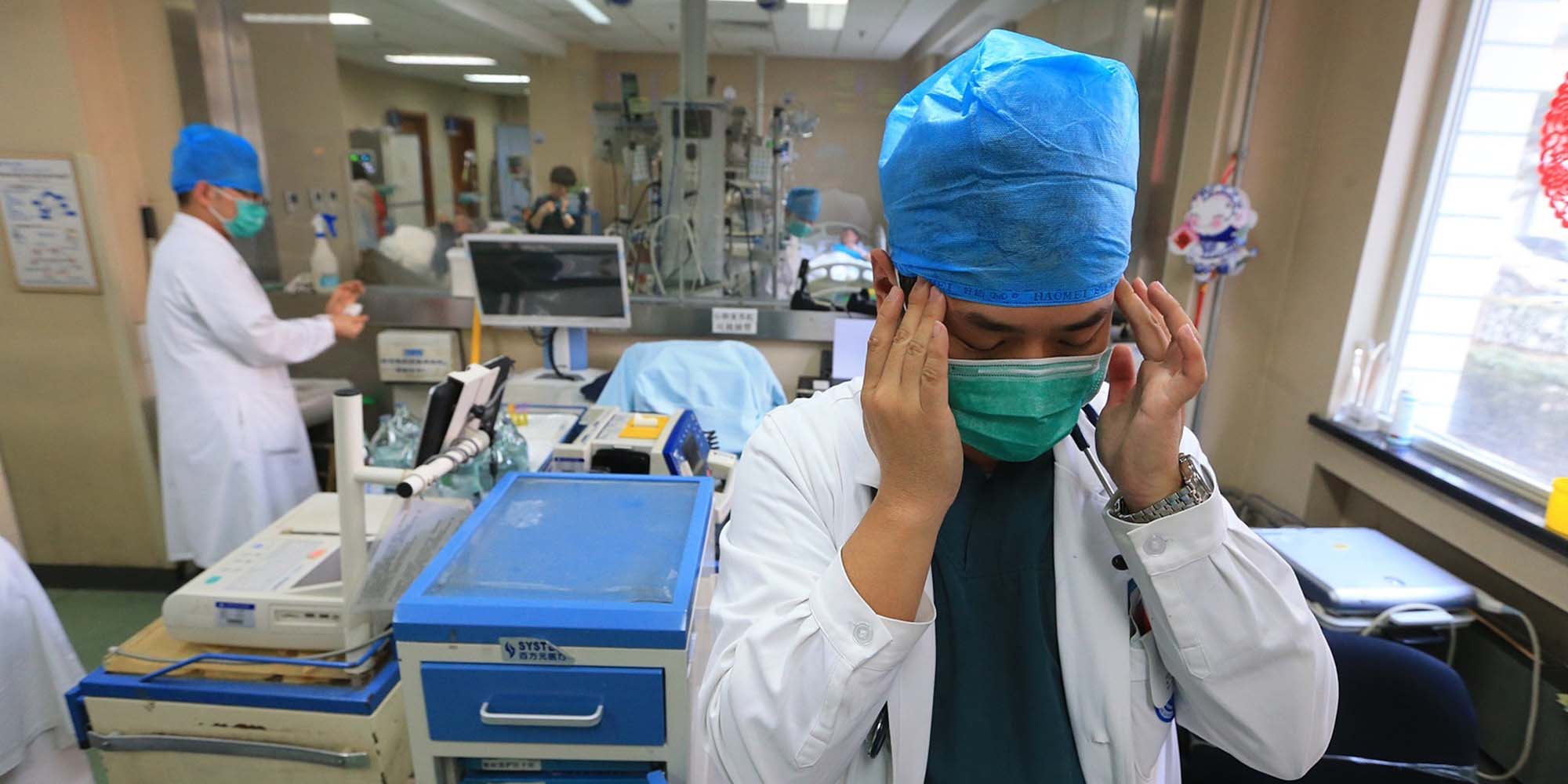 NEWS
Chinese Govt Unveils Blacklist for People Who Assault Doctors
Some netizens welcome the measure for protecting medical workers against violence; others worry it will protect unethical doctors from being held to account.
China's National Health Commission and 27 other government departments issued a joint statement Wednesday blacklisting 177 people with a history of yinao, or violence against medical workers.
The blacklisted individuals will be flagged in a nationwide social credit system, according to the statement, and subject to disciplinary measures for "severely disrupting medical procedures." Three "typical cases" of yinao identified in the statement include assaulting medical staff, causing disturbances outside hospitals, and illegally recruiting patients to other facilities.
According to a 2015 white paper by the Chinese Medical Doctor Association, a nonprofit professional association, 66% of 146,200 medical professionals surveyed said they had experienced physical or verbal conflicts with patients during their careers.
In March 2018, a doctor in the central Hunan province sued the city of Changsha and a local public security bureau for not protecting his rights after a patient's relative allegedly assaulted him but was only punished with a fine of 500 yuan (then $80) for "disrupting medical activities." After district and intermediate courts ruled against the doctor, the Hunan High People's Court agreed to a retrial last month.
News of the blacklist has been met with mixed reactions on microblogging platform Weibo, with many defending yinao as an acceptable recourse for patients and their families against unethical doctors. Given several recent high-profile cases of misdiagnoses, faulty medicines, and health-related scams, mistrust in China's health care system persists despite efforts to educate the public, mediate conflict, and crack down on malpractice.
"First of all, how do we determine what is classified as yinao? Will this (blacklist) become a weapon for unethical doctors and hospitals?" commented one Weibo user under a related media post. "It seems like it will be more difficult for patients and their families to protect their rights in the future."
Despite some netizens questioning whether the blacklist will serve the correct purpose, many still support punishing those who disrupt normal order at medical centers, and are calling on authorities to weed out both unethical doctors and unruly patients to get to the root of the problem.
"There must be justice and logical resolution for medical malpractice, or else why would yinao keep happening?" another user commented under the same post. "We should not only punish yinao but also think about why people are protesting in the first place."
Editor: David Paulk.
(Header image: A doctor massages his temples after a long shift in Beijing, Feb. 10, 2016. VCG)