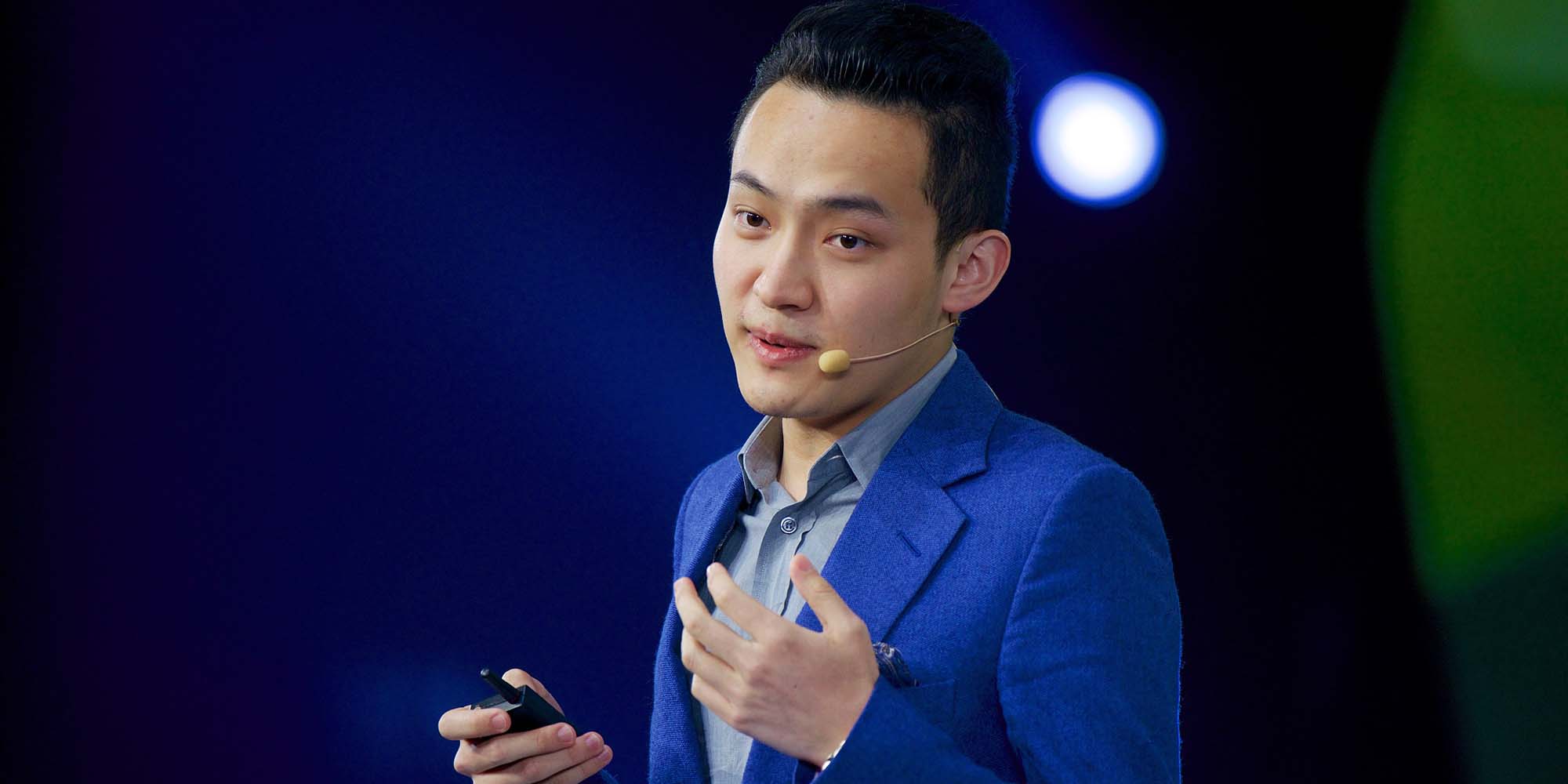 NEWS
The Chinese Crypto Mogul Paying Millions To Woo Warren Buffett
Justin Sun says he is spending over $4 million for a chance to convince the influential billionaire that cryptocurrencies matter.
A Chinese cryptocurrency entrepreneur has revealed that he cast the winning $4.57 million auction bid to dine with billionaire investor Warren Buffett in hopes of changing his mind about the technology.
Justin Sun — creator of the Tron cryptocurrency, also known as Tronix or TRX, as well as the Tron Foundation cryptocurrency platform — announced on Twitter this week that he had tendered the hefty sum to attend a lunch with the American businessman, who has famously made dismissive remarks in the past about digital money. The entrepreneur said that he plans to "invite #blockchain industry leaders" to the meal, which was auctioned off by Buffett to benefit the nonprofit Glide Foundation.
Sun, whose Chinese name is Sun Yuchen, detailed his intentions for the move in an open letter posted online Tuesday, noting the billionaire's previous remarks that the cryptocurrency Bitcoin has no "unique value" but that its underlying blockchain technology might.
"I think that this luncheon together with Buffett will be an opportunity to seek mutual understanding and growth," Sun wrote. "I also firmly believe that through proper understanding and communication, Buffett will change his overall stance on cryptocurrency and blockchain, and will integrate this new strategy into his portfolios."
This week's multimillion-dollar stunt is not out of character for the brash Sun. Also the CEO of file-sharing software company BitTorrent, the young businessman has made a name for himself as a freethinker seeking to break the rules — for better or worse.
While it remains to be seen if his latest exploit will pay off, cryptocurrency investors and skeptics alike can look to Sun's iconoclastic record as they speculate about the outcome of the highly anticipated meetup. To that end, Sixth Tone presents a brief history of Sun's maverick maneuvers and rapid rise to fame.
Campus opinion leader
Even as a teenager, Sun was "extremely rebellious," according to a 2015 interview. He said that on a high school test, he wrote down his teachers' names on a list of political "reactionaries" from Chinese history — while writing in his own name when asked about the country's past heroes. Despite his penchant for tomfoolery, he also won first prize in the country's best-known student writing competition.
His troublemaking streak only became more pronounced with age. While a senior at the famous Peking University, Sun posted a series of articles online criticizing systemic issues at the school, such as the then-new policies requiring staff to report students who espoused "extreme opinions."
"Peking University itself was born in an 'extremely radical' reform movement initiated by radical thinkers," he wrote, advocating greater acceptance for dissent and nonconformity.
Due to his strong academic performance, he was featured as one of the "Chinese elites born in the '90s" on the cover of Hong Kong-based magazine Yazhou Zhoukan in 2011. But the limelight did not come without controversy, as Sun also came under fire that October for allegedly plagiarizing sections of a magazine article he had written.
Superstar entrepreneur
By the time he graduated from a master's program at the University of Pennsylvania, Sun's investments in Bitcoin had earned him over 10 million yuan ($1.6 million in 2013). His newfound wealth prompted the young man to drop his plans to pursue a career in law and instead focus on business.
In 2014, Sun founded the Snapchat-like app Peiwo, which matches users with one another based on their interests and voice recordings. The following year, he became the first millennial member of Hupan University, an entrepreneurship program backed by Chinese billionaire Jack Ma.
It was during this phase of his career that Sun began to actively shape the mythology surrounding his rise to the top. In the same 2015 interview, he said that those who push back against authority tend also to push themselves to innovate. "As long as they are guided in the right direction," he said at the time, "they will make great achievements."
These early efforts landed Sun on the exclusive Forbes 30 Under 30 Asia list of young business stars in 2017 — the same year that a new venture would increase his star power even more.
Cryptocurrency evangelist
In July of 2017, Sun launched the Tron Foundation with about 400 million yuan in financing, advertising the project as a decentralized content and entertainment platform for investing in cryptocurrency.
But the new foundation got off to a rocky start. The following month, Chinese authorities banned cryptocurrency trading platforms, forcing Tron to change its focus to the U.S. market.
Ever since the successful pivot, Sun has sought to proselytize for TRX and digital currency more generally. And while Buffet may be the most prominent critic Sun has attempted to grapple with since Tron's launch, he's certainly not the first.
In 2018, Sun once again faced accusations of plagiarism, with industry insiders claiming that Tron had copied the white papers of rival cryptocurrencies such as Ethereum. Meanwhile, in audio leaked the same year, Chinese Bitcoin tycoon Li Xiaolai similarly cast aspersions on both Tron and the foundation's rabble-rousing CEO.
"If you have a look at Justin Sun," Li can be heard saying in the audio clip, "needless to say, he's full of hot air."
Editor: Layne Flower.
(Header image: Cryptocurrency entrepreneur Justin Sun delivers a speech during a conference in Beijing, Nov. 4, 2015. VCG)