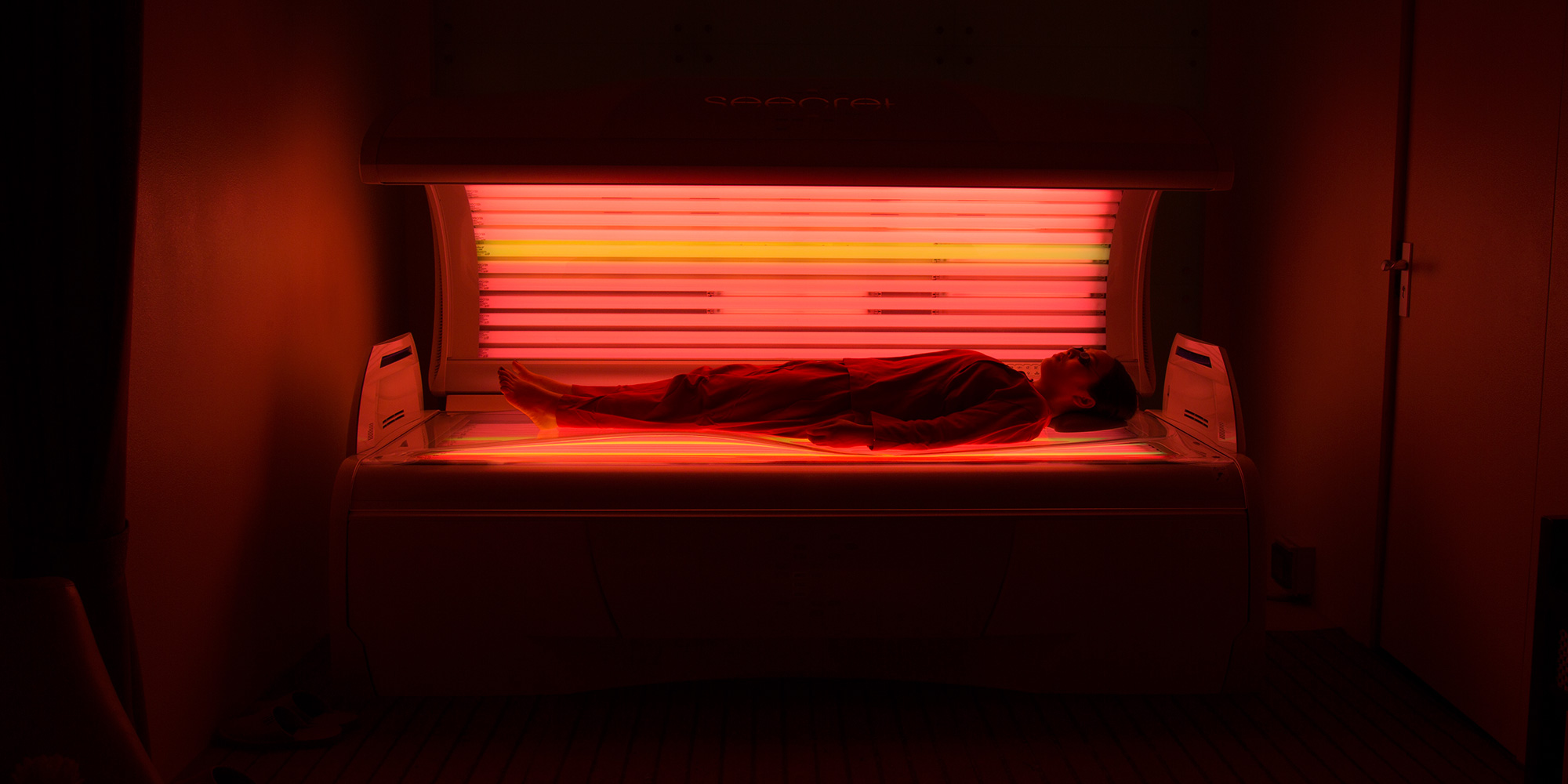 FEATURES
The Luxury Care Centers Pampering China's Newly Minted Moms
Premium postnatal services are capitalizing on the Chinese custom of 'zuo yuezi' to provide middle-class mothers with high-end relaxation.
ZHEJIANG, East China — After Huang Xiangyuan gave birth to her daughter in July 1989, she didn't leave the house, drink cold water, or shower for three months. Despite the searing summer heat, she was forbidden from using an electric fan or opening the window and had to wipe the sweat off her body with a hot towel.
"I started brushing my teeth again only around 20 days after I had my daughter, but by then I wasn't used to using unboiled water," Huang tells Sixth Tone. "Ever since, I feel like throwing up when I brush my teeth."
Huang's convalescence might sound unusual, but it's familiar to many new mothers in China. For several weeks after childbirth, women often observe customs known as zuo yuezi, or "sitting the month." Stemming from traditional Chinese medicine, zuo yuezi is a set of rules, superstitions, and taboos arguing that doing things like resting in bed, bundling up, and avoiding certain foods and products helps to protect the weakened immune systems of new mothers and their babies.
Although few of the practices associated with zuo yuezi are based in medical science, many of them still flourish in China today — and in increasingly commercial forms. Three decades after Huang gave birth, her daughter, Qian Lang, has just had a baby of her own. Like her mother, Qian also plans to spend a month in bed. Unlike her mother, she'll be spending it relaxing at Mammybest, a private postnatal care center near the wealthy eastern city of Hangzhou that's charging her 69,800 yuan ($10,100) for a four-week stay. And that's at the cheaper end of the price list: Mammybest's premium services can cost up to 398,000 yuan.
Centers like Mammybest are enjoying a boom among urban, middle-class young mothers. In 2018, China boasted more than 3,000 postnatal care centers, fueling the growth of an industry expected to rake in 14 billion yuan this year, according to the Qianzhan Industry Research Institute. Around 80% of centers are located in the country's richer, first-tier cities.
Qian, a college graduate who works as an English teacher in Hangzhou, chose Mammybest in part because it offers "more objective and scientific" ways to zuo yuezi than those advocated by her or her husband's parents. "If I sit the month at home, (they) might disagree about what's best for me," she says.
The 3,500-square-meter complex can accommodate up to 28 mothers at any one time, all of whom sleep in private rooms, eat specially prepared meals, and do daily rehabilitation exercises. Newborns reside in a day care in another part of the center; apart from feeding them, their mothers can leave most of the washing, playing, and diaper-changing to Mammybest's dozens of nurses.
Although Qian worries about how much she'll see her child after she returns to work, for now she's happy to spend most of her time recuperating alone. "As someone who's just given birth, I think I need a good amount of space to rest," she says.
Editor: Matthew Walsh.
(Header image: A woman undergoes red-light therapy, said to help with postpartum recovery, at a private postnatal care center in Hangzhou, Zhejiang province, Feb. 28, 2019. Shi Yangkun/Sixth Tone)