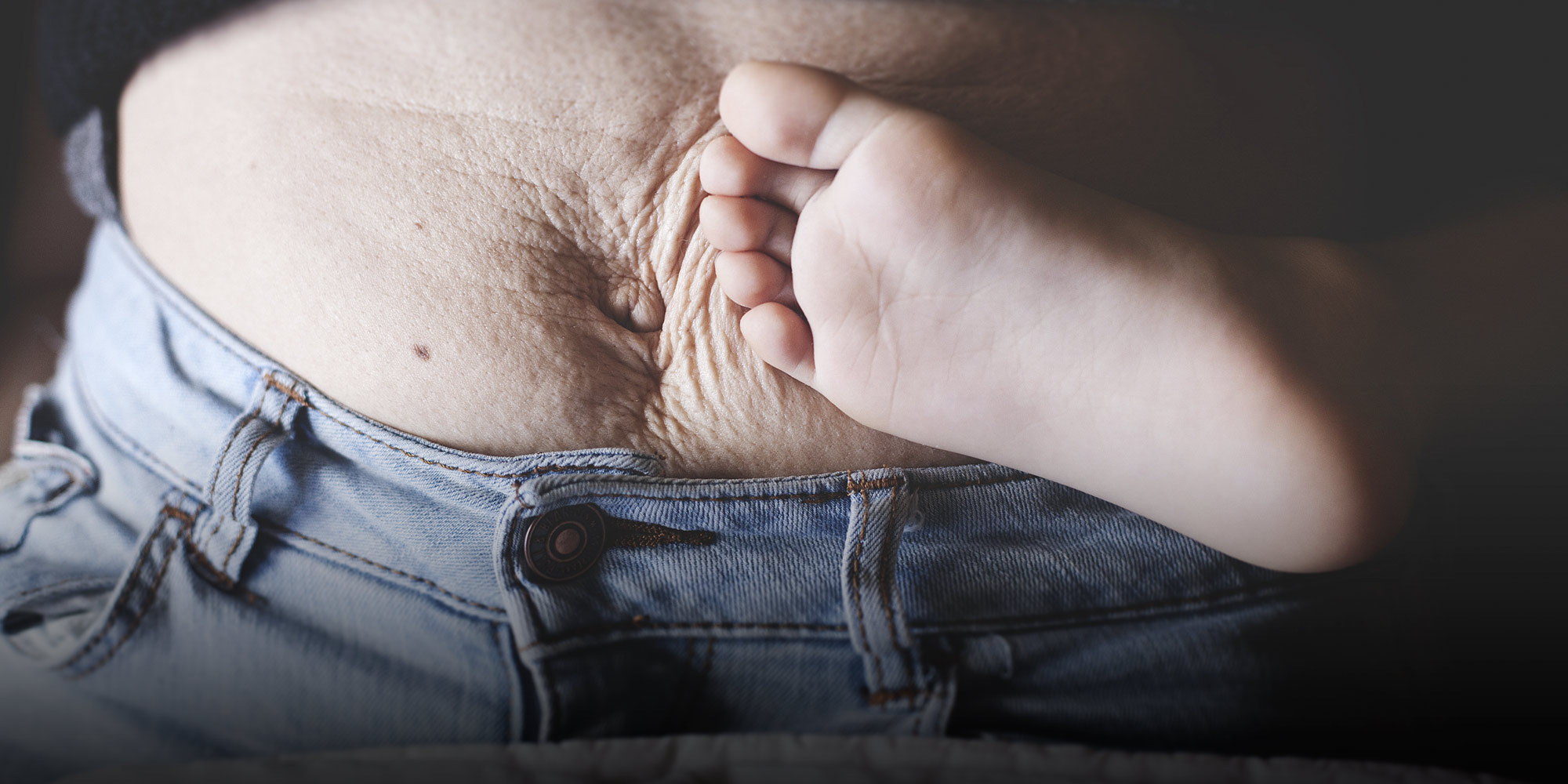 FEATURES
Fighting China's Shame and Ignorance on Postpartum Incontinence
Millions of mothers experience urinary leakage and other complications from giving birth, yet only a fraction seek treatment.
SHANGHAI — When Chen Lijun explains the damage giving birth can do to the body, the young women in her audience gasp. Unsatisfying sex, prolapsed organs, and an inability to hold in your pee aren't exactly the sorts of things their mothers told them about.
But, to her audience's obvious relief, there are solutions, says Chen, a health instructor who specializes in the pelvic floor — the web of muscles that support the bladder, bowels, and uterus in women. Even though pelvic floor problems are common among mothers worldwide, millions of Chinese women remain unaware of them.
The Chinese Medical Association said in 2011 that 18.9% of adult Chinese women experience stress urinary incontinence (SUI), a leakage of urine that occurs when the abdomen is placed under strain, even by simple actions like coughing, sneezing, or laughing. But China Women's News, a newspaper affiliated with the state-backed All-China Women's Federation, puts the figure at nearly 50% with just one-tenth of those affected seeking treatment. In absolute terms, this would mean roughly between 93 million and 246 million Chinese women have untreated SUI.
Although postpartum incontinence is common, many new mothers are afraid or embarrassed to talk about their urinary incontinence. The event where Chen is a speaker — called "Pelvic Floor Awakening" and hosted on May 11, one day before this year's Mother's Day — aims to raise awareness. It is jointly organized by Yummy, an online platform for Chinese women to discuss sex, and British intimacy brand Durex. More importantly, says Yummy founder Zhao Jing, the message is "to let women know that they are not alone in this battle."
Growing up, few Chinese women who are now in their 20s and 30s were ever told by their mothers what it is like to give birth, and how to deal with the physical and mental toll it can take. "But the younger generation is paying more attention to their feelings and needs," says Zhao. She decided to organize the event after noticing an increase in Yummy users sharing their awkward experiences leaking urine while laughing, coughing, or running during pregnancy or afterward.
Huang Jianxuan, one of the 30 or so attendants, has had occasional incontinence since she gave birth to her son three years ago. She wasn't sure what caused it. "I thought it was normal, as other mothers I asked were going through the same thing," she tells Sixth Tone.
"It's common but definitely not normal," responds Chen, explaining that pregnancy stretches the pelvic floor muscles, which sometimes don't return to their original positions after childbirth and can leave the bladder and other organs unsupported, potentially leading to SUI. Regular exercise, therapy, or surgery can repair the damage. The pelvic floor is a niche medical field in China, neglected by both women and medical experts, Chen says.
In some Western countries, health insurers require new mothers to undergo postpartum pelvic floor rehabilitation. In China, though, it's mostly just top hospitals that offer such programs. When, six weeks after giving birth, Huang visited a Shanghai hospital for a postnatal examination, doctors didn't mention checking her pelvic floor. "But even if they had, I wouldn't have gone for it, because I was too busy taking care of my baby," says the 29-year-old.
As China's medical resources are stretched and doctors are preoccupied with more acute conditions, Chen believes social organizations should lead the drive for better pelvic floor care. That conviction led her to leave the state-owned hospital she had worked at for over 20 years and establish her own practice offering female pelvic floor health services in 2016.
At the event, Chen confesses to the audience that after giving birth to her second child while she was in her 30s, she went through an unspeakable period of time when her underwear was constantly wet. "I looked energetic and cheerful, but deep down inside, I was so afraid of running or jumping," Chen says. "But then I recovered, and I wanted to help more women."
So far, Chen's taken on over 300 cases in her Beijing clinic, and she regularly posts on social media to raise awareness. At the same time, she believes public figures may have a greater influence.
When celebrating her third Mother's Day on May 12, Ella Chen Chia-hwa, member of the legendary Taiwanese girl group S.H.E, shared her experiences with pelvic floor muscle disorder after giving birth. "My pad would get completely soaked, and then my pants were wet," Chen Chia-hwa wrote on Facebook. Recently, she finally opted for surgery, she added. Her post was shared on Chinese social app Weibo, where thousands of users left comments with their own experiences.
When working in the hospital, Chen Lijun says she noticed that new mothers only sought medical advice when facing serious problems like Chen Chia-hwa's. However, since 2016, she has witnessed a change. Many of her clients have yet to become mothers, or even have sex. "The younger generation has the sense to protect their pelvic floor before giving birth," she says. Compared with older generations, who bear their symptoms in silence, Chen Lijun finds it "stunning" to see Chinese millennials so eager to figure out why their mothers have urinary incontinence, and why their elder sisters no longer have sex after childbirth.
Many in the audience at the event are unmarried and childless, too. Yao Weili joined Yummy two years ago. The state-owned enterprise employee pays attention to her body. She works out regularly and is familiar with Kegel — a pelvic floor-strengthening exercise that Chen explains at the event. Though Yao, 39, is single and has no immediate plans for motherhood, she decided to attend the event to get more firsthand information. "When I was little, I heard my grandma complaining about her leaking urine to my mother and aunts," she tells Sixth Tone. But when she wanted to know more, they just stopped the conversation or shut the door.
Most of Yao's friends are married and have at least one child. They often talk about how labor has damaged their bodies and how frustrated they are with their sex lives. "If sex is a meal, then the pelvic floor is like the ingredients," Chen says. A damaged pelvic floor can decrease sensation in the vagina, making sex less satisfying and orgasm more difficult to achieve. Chen says about 70% of her clients and patients have low sexual desire, sexual arousal disorder, or a lack of orgasm, yet only 3% would see a doctor for such issues. "This is even worse after women have children," she says.
Postpartum sex lives are a recent focus for Yummy, too. Early this year, it released an online "training camp" to help new mothers recover from childbirth. "We decided to step into this area after witnessing the huge demand," Zhao says. "We want women to know that they can get back to enjoying sex after following these exercises."
Launched in 2015, Yummy now has over 2 million users in China. In 2018, Zhao was honored to have made the BBC's list of "100 inspiring and influential women from around the world." But she was even more thrilled when China Daily, the state-controlled English-language news outlet, shared the news on social media: "I felt the authorities had approved of me and my work and that women pleasing themselves and exploring sex wouldn't need to be kept under the table anymore."
As China now encourages couples to have more than one child, Chen says it's high time to make women aware of how to take care of their pelvic floor. "It's very likely women will wet themselves more often when they are older if they don't exercise their pelvic floor muscles after each birth," she says.
Huang, the mother of a 3-year-old, is thinking about having a second child in a few years. But first, she is determined to go see a doctor and regain control of her bladder. "I always told myself that it would all pass, but it didn't," she says after the event. "I've realized that whether a mother or not, women should put themselves first and take care of their bodies, rather than just building their lives around the kids."
Editor: Kevin Schoenmakers.
(Header image: Moment/VCG)