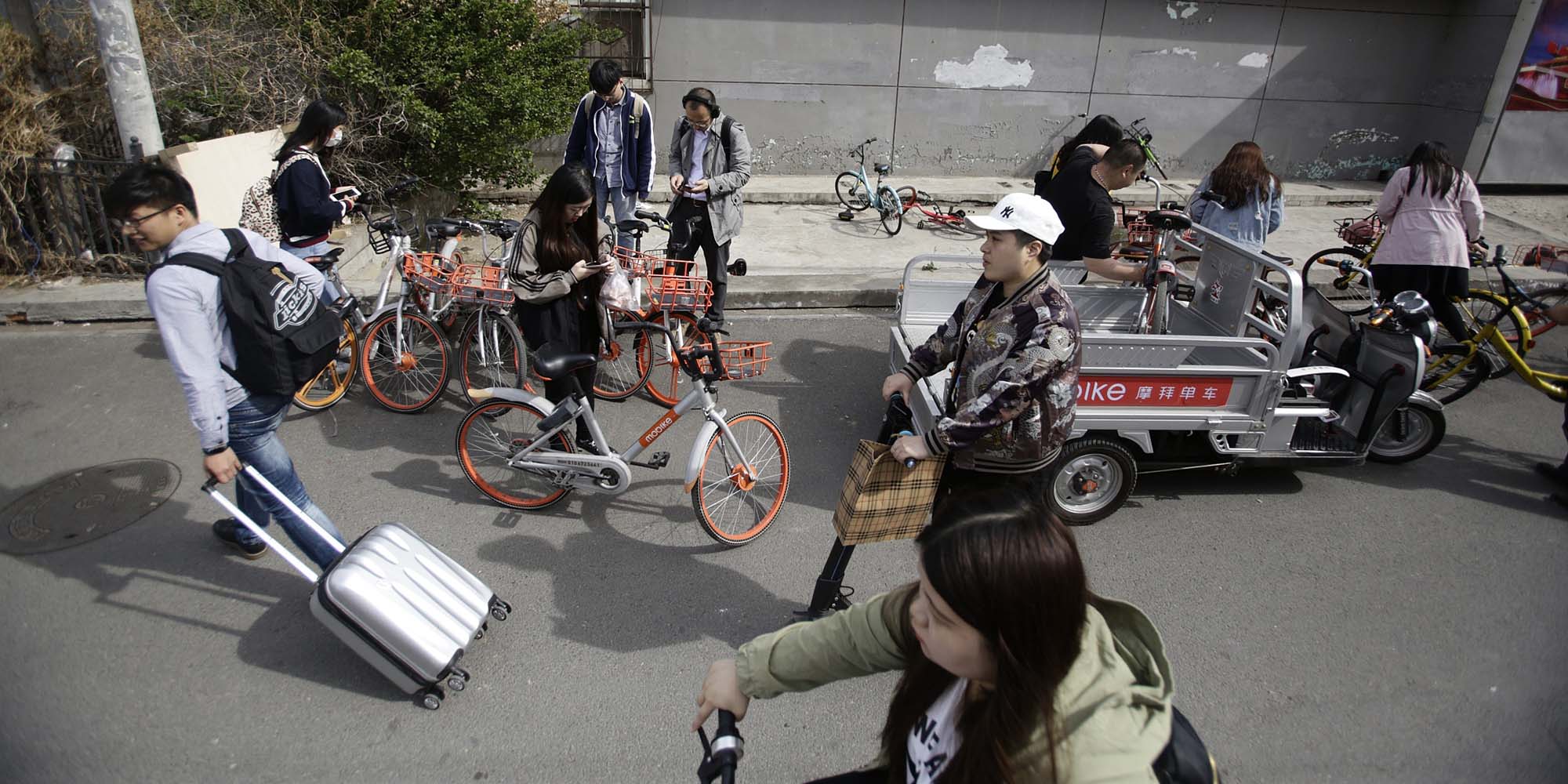 NEWS
Shared-Bike Companies Told To Stop Collecting User Deposits
Going into effect next month, the new rule comes amid media reports of the country's car- and bike-sharing companies facing financial woes.
China is issuing a new rule to platforms operating within the country's sharing economy: Don't take deposits from users.
On Thursday, the Ministry of Transport and five other departments of the central government said that car- and bike-sharing operators should no longer collect user deposits "in principle," according to an official statement. But if such companies do, the authorities are giving them the option to keep the deposits in either of two types of bank accounts supervised by the country's central bank, holding the platforms accountable for refunds and misappropriations.
The move comes amid media reports that China's once-thriving bike-sharing companies are now hitting speed bumps. In December, 11.7 million users of leading bike-sharing platform Ofo were waiting to have their deposits returned, with many gathering outside the company's headquarters in Beijing in hopes of expediting the process. Like many bike-sharing companies, Ofo charges users a deposit — 99 yuan ($14) for users before June 2017 and 199 yuan for new registrants after that — which was supposedly refundable upon request.
Thursday's guideline says the new rule, which goes into effect June 1, intends to "reduce risk for users' funds and protect consumer rights." Authorities also gave companies a six-month deadline to "handle the deposits" collected so far, without elaborating.
Alanda Yang, a public relations officer for bike-sharing behemoth Mobike, told Sixth Tone on Friday that the company welcomes the new regulations, adding that it has already introduced a deposit-free option nationwide.
With the bike-sharing industry at a saturation point, the Chinese government is implementing new regulations to keep platforms in check. In August 2017, Beijing banned companies from adding new shared bikes to the city after large heaps of the two-wheelers went unused, winding up in "bike graveyards" across the country.
Editor: Bibek Bhandari.
(Header image: People scan QR codes to unlock shared bikes in Beijing, April 24, 2018. VCG)