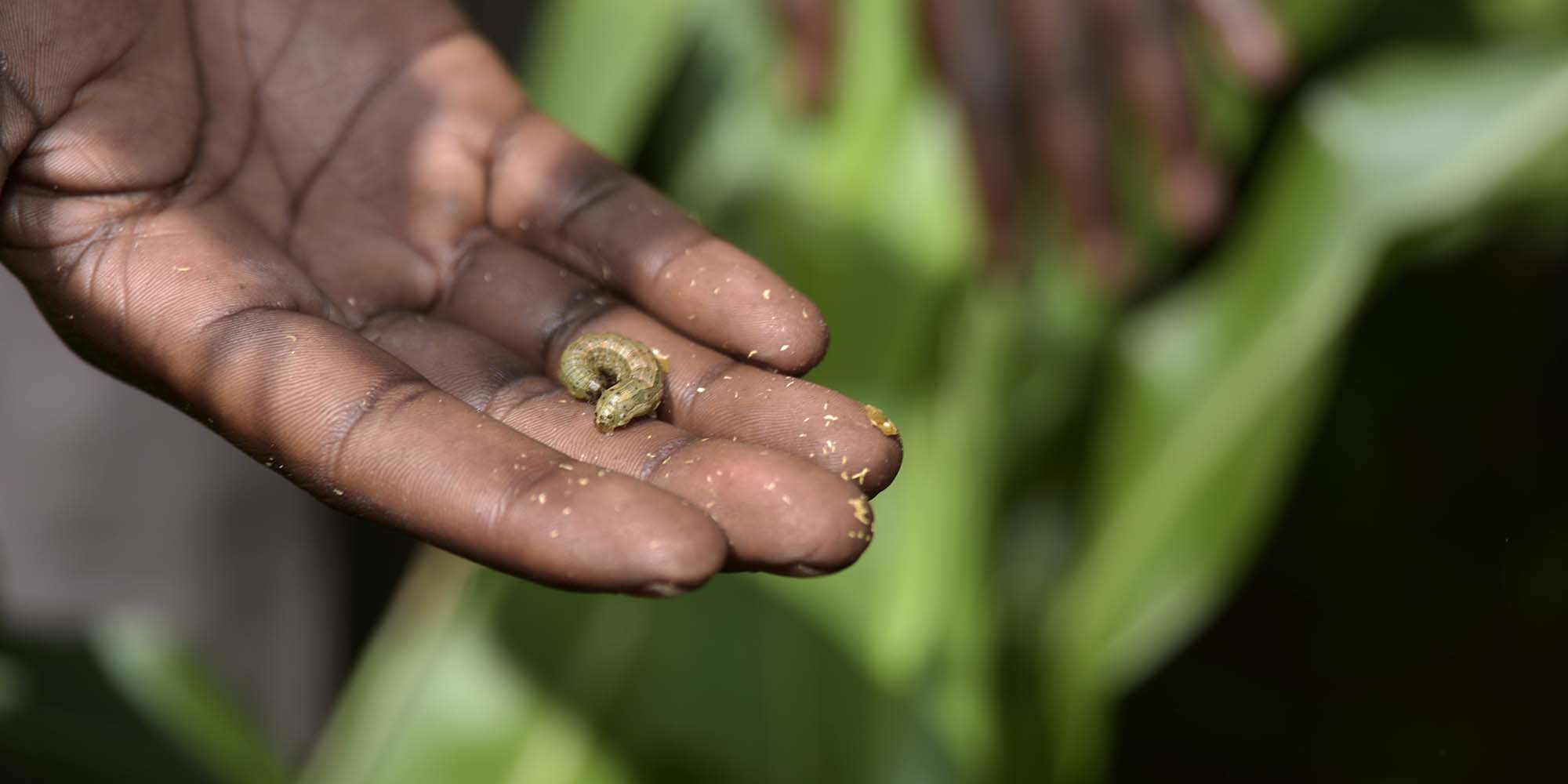 NEWS
Ear to Ear: China's Farming Authority Warns of Corn-Eating Pest
Fall armyworms have destroyed 720 million square meters of corn fields in the country over the past four months.
An invasive pest that feeds mainly on corn has devoured 720 million square meters of crops in 13 Chinese provincial-level regions, mostly in the south and southwest, and is moving northward at an alarming pace, the National Agro-Tech Extension and Service Center warned Tuesday.
According to the Food and Agriculture Organization of the United Nations, the fall armyworm is native to tropical and subtropical areas of the Americas but was observed in central and western Africa in early 2016. In addition to corn, the worms feed on over 80 other crops, including rice and millet. "In the absence of natural controls or good management, it can cause significant damage to crops," said the organization.
The fall armyworm was first detected in China on Jan. 11 in Pu'er — a city in the southwestern Yunnan province that's famous for its eponymous variety of tea. "The insects have been expanding rapidly across the country and will (soon) establish their breeding grounds, which would pose a serious risk," said the agro-tech center, adding that, in addition to the fall armyworms proliferating domestically, more and more insects have been entering China from neighboring countries including Myanmar, Vietnam, and Thailand.
Zhai Baoping, an entomology professor at Nanjing Agricultural University, told state-run newspaper Science and Technology Daily on Tuesday that fall armyworms are particularly good at breeding, flying, and eating. "One female moth can lay up to 200 eggs at a time and up to 1,000 eggs in a lifetime. To go from an egg to a mature fall armyworm only takes two or three weeks," Zhai said. "They're extremely good at flying long distances. Before laying eggs, female moths might travel 500 kilometers. The insects move in a swarm and eat voraciously: They can consume an entire corn field within one day."
The agro-tech center is asking provincial and local agricultural authorities across the country to raise awareness of this urgent issue, immediately arrange for the monitoring of crops, report information about the insects' movements in a timely fashion, and train farmers how to control the pest.
Before reaching Asia last year, the fall armyworm caused an estimated $3 billion worth of damage in Africa, Reuters reported last month.
Editor: David Paulk.
(Header image: A farmer holds a fall armyworm that was found in a corn field in Trans-Nzoia County, Kenya, May 24, 2017. Riccardo Gangale/Bloomberg via Getty Images/VCG)