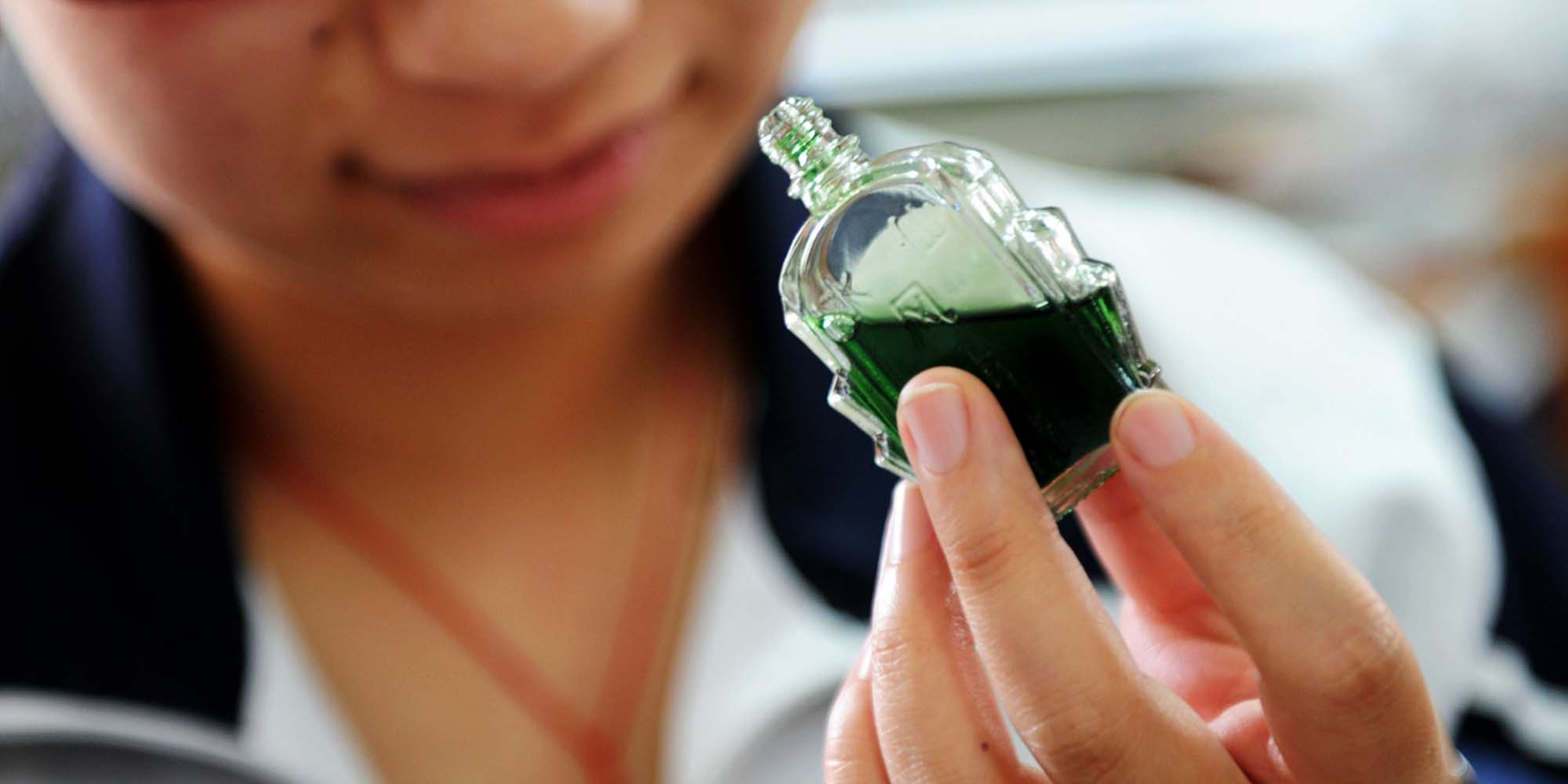 NEWS
Kindergarten Teachers Suspended Over Alleged Child Abuse
Two teachers in Jiangxi province were accused of forcing children to drink medicated oil, a product that relieves joint and muscle pain when rubbed into the skin.
Two teachers accused of abusing children at a kindergarten in eastern China's Jiangxi province were suspended Monday following domestic media reports about an alleged incident last week.
An official from the publicity department of the Nanchang National High-Tech Industrial Development Zone, where the kindergarten is located, confirmed the suspensions to Sixth Tone on Tuesday but would not comment on the nature of the abuse.
However, according to multiple media reports, parents have accused the unidentified teachers of forcing children to drink medicated oil — a product that's rubbed into the skin to relieve muscle and joint pain but isn't meant to be ingested — and slapping the kids' hands forcefully. Screenshots of online chats purportedly exchanged between parents indicate that the alleged incident took place Friday after the two teachers were unable to get several children to settle down at school.
Sixth Tone's repeated phone calls to the kindergarten went unanswered Tuesday.
The publicity department said Monday that local police, along with the development zone's education authority, were investigating the case. In a separate statement, the education authority said security footage from the kindergarten showed an adult rubbing a substance identified as medicated oil on a child's abdomen after the child complained of feeling feverish. The statement did not say whether the footage was related to the alleged abuse or whether the person seen in the video was one of the two teachers later suspended.
An official from the education authority also told local media that the kindergarten had not been licensed to operate. The kindergarten belongs to the Shenzhen-headquartered Stephens International Education Group, which has several kindergartens in cities across China, according to its website.
Last year, the Supreme People's Procuratorate, China's top prosecutor, charged 231 people at various kindergartens with "insulting and abusing children" — including a teacher who was found guilty of using needles on children in 2017. That high-profile scandal at a Beijing kindergarten affiliated with one of the country's largest private education companies prompted the Ministry of Education to order nationwide inspections of kindergartens, including thorough vetting of their staff.
The publicity official who spoke to Sixth Tone on Tuesday would not comment on whether the Jiangxi teachers accused of abuse had obtained the relevant qualifications.
Editor: Bibek Bhandari.
(Header image: IC)