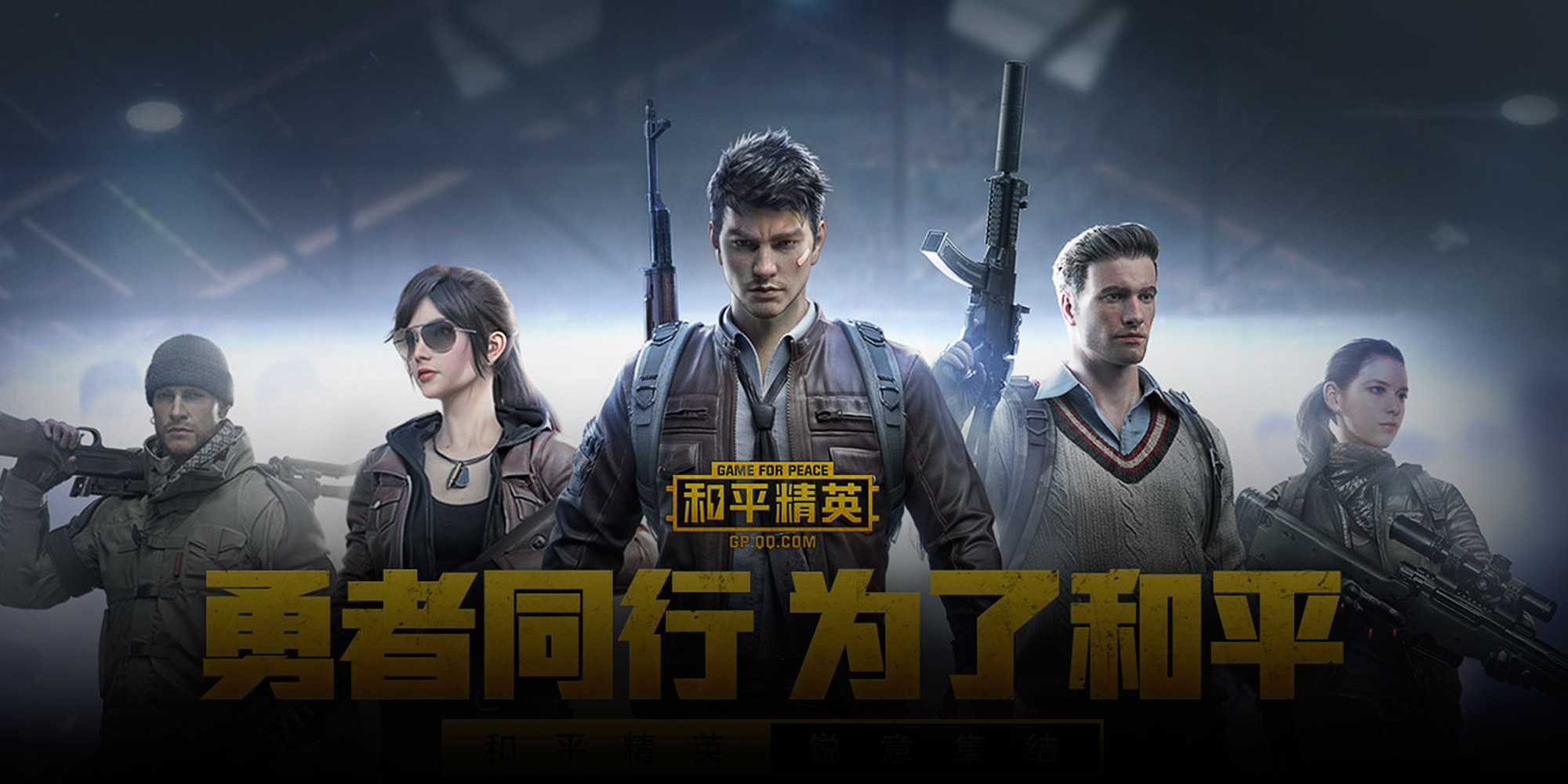 NEWS
Inside Game for Peace, China's New State-Approved PUBG Clone
The wildly popular mobile game PlayerUnknown's Battlegrounds has been replaced in China with a more government-friendly substitute.
This week, one of the most popular mobile games in China was taken offline in the country in favor of a less violent, more patriotic alternative — provoking an outcry from heartbroken netizens.
PlayerUnknown's Battlegrounds, the battle royale-style mobile shooter also known as PUBG, has long been among the best-loved games on the mainland. On Wednesday, however, the two versions of PUBG available domestically were taken down and replaced by a new title: Game for Peace. The substitute features near-identical gameplay with a fresh patriotic veneer and, true to its name, reduced violence.
Though an in-game notice indicated that "maintenance" was the reason for the closure, PUBG had been unable to gain official licensure from the country's media regulators, thereby preventing its domestic developer, Tencent, from monetizing the title.
Game for Peace, meanwhile, has replicated its forerunner's structure while keeping in line with the priorities of national authorities, who have previously restricted violent or otherwise verboten content in games. With rampant nearsightedness reported among students, the government has also issued guidelines recommending that young people spend less time gaming in order to improve their vision. Amid such oversight, Tencent has vowed to develop offerings with "positive energy" and help curb gaming addiction among minors.
The company has made obvious efforts on both these fronts with Game for Peace. In a statement sent to Sixth Tone, Tencent said that the game had been created with "guidance from the air force recruitment center" in China and "pays tribute to the blue-sky warriors who guard the national airspace," referring to members of the People's Liberation Army Air Force.
Moreover, the game significantly limits access for minors: Tencent claims that Game for Peace is the first Chinese title to bar all players under 16 years of age, while minors aged 16 and above are restricted to just two hours of gameplay per day — to prevent them from "playing the game without self-control and management," according to a description from the company.
The new title, available for both Apple and Android devices, puts players within a crisis simulation activity organized by the United Nations to raise awareness of anti-terrorism — a goal that echoes the country's state-run media campaigns in the real world. After starting out at a military defense expo, players are soon airlifted by a transport aircraft — one developed by China, according to Tencent's description — to a mock battlefield. Once there, participants gather intel, collaborate, and rescue one another as they seek to defeat an unspecified terrorist threat.
But in stark contrast to PUBG's blood and guts, the characters in Game for Peace's military simulation remain more or less unscathed. Instead of dying in combat, defeated players' characters are shown waving their arms to indicate that they have been eliminated from the exercise.
Despite the nonviolent and hypernationalist makeover, Tencent's approach to the battle royale genre may pay off: Last month, Game for Peace successfully received official licensure, allowing for the monetization that PUBG never had in the country.
But the company's hype for its ersatz offering has not been enough to end the mourning from loyal fans of the original on Chinese social media. Some have bemoaned the loss of PUBG's in-game vanity items, such as skirts and skin-tight qipao dresses, which cannot be transferred over to the imitation title. Others, meanwhile, are still just struggling to deal with the departure of a longtime favorite.
"I feel like I was dumped by the game," one Weibo user commented below a post about PUBG's exit, garnering thousands of likes.
Contributions: Kenrick Davis; editor: Layne Flower.
(Header image: A promotional image for Tencent's new PUBG-like mobile title, Game for Peace. From the game's website)