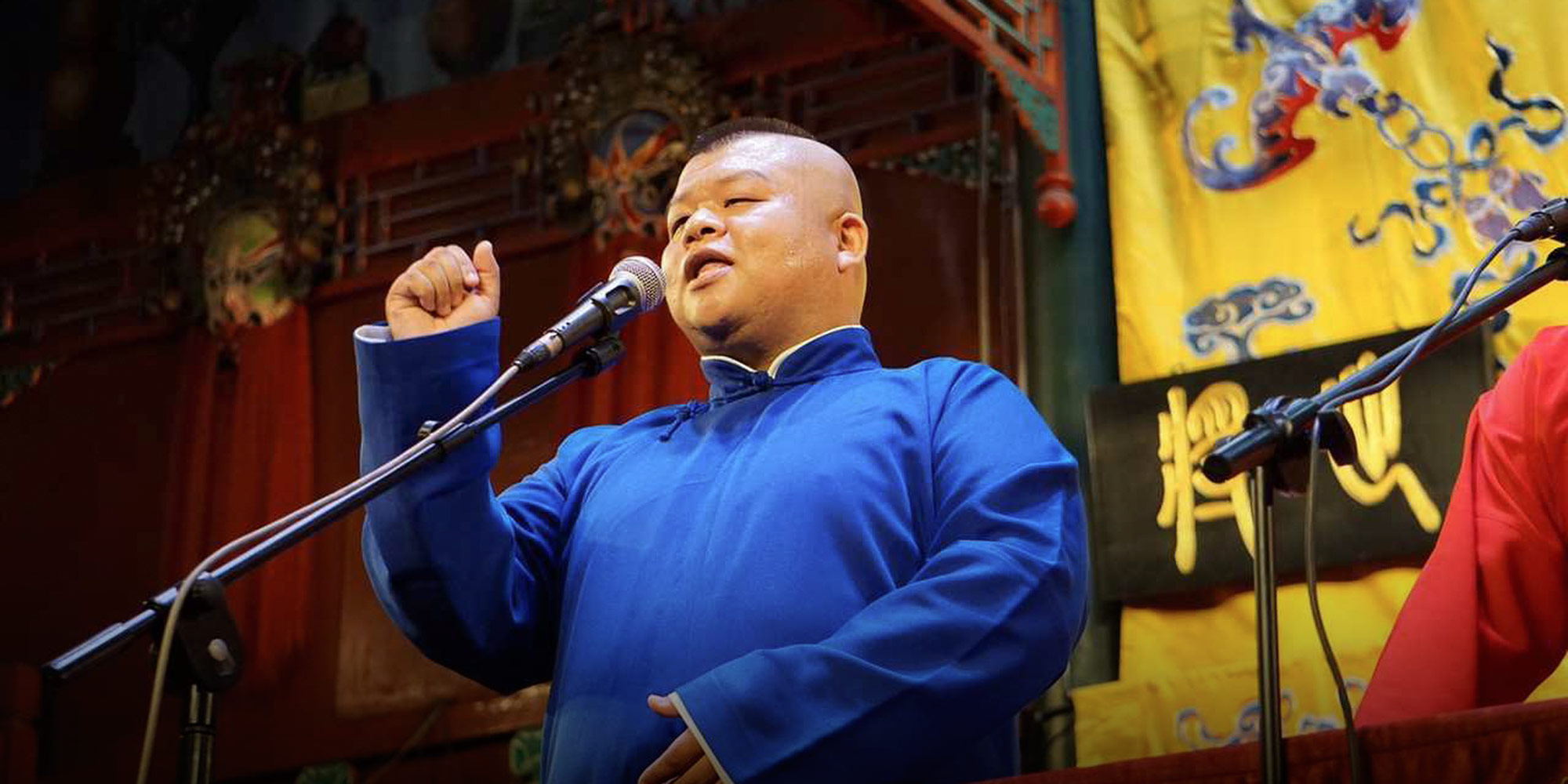 NEWS
Chinese Comedian's Medical Crowdfunding Drive Sparks Backlash
Wu Hechen's family started an online fundraising drive after he suffered a brain hemorrhage, but some netizens have questioned why the successful cross-talk performer should require financial assistance.
A crowdfunding campaign for a Chinese celebrity's medical care has triggered unsympathetic responses online, with netizens questioning the motive behind the drive and whether platforms should host such initiatives.
The campaign was launched Wednesday on crowdfunding platform Shuidichou to raise 1 million yuan ($148,000) for comedian Wu Shuai — more commonly known by the stage name Wu Hechen — who was hospitalized for a brain hemorrhage on April 8, according to an open letter attributed to Wu's mother, Lai Chunrong, on the campaign's page. The letter said the comedian's family members opted for crowdfunding since they couldn't cover the full costs of Wu's treatment and recovery, which could add up to hundreds of thousands of yuan.
Wu is one of the country's most notable performers of cross-talk, a traditional comedic art form rooted in Beijing. He was trained under the style's leading star in China, Guo Degang, and performs at the nation's most prominent cross-talk venue, Beijing's Deyun Club.
But the celebrity's crowdfunding drive has taken on a life of its own on the Chinese internet, with a hashtag related to the topic receiving over 460 million views on microblogging platform Weibo by Tuesday afternoon. Some questioned if well-off individuals should seek donations via crowdfunding — more often the last hope for poorer people with worse health insurance coverage — while others asked if platforms like Shuidichou should allow celebrities and other affluent individuals to raise funds on their sites.
In a statement Sunday, Shuidichou said that it would improve its mechanism for vetting users and keep the public updated on Wu's situation, as well as the expenses associated with his treatment. The three-year-old platform had raised over 10 billion yuan for more than 800,000 recipients by September 2018, according to its website. But Shuidichou was criticized last year when netizens found that a family who had raised 250,000 yuan through the platform was in fact wealthy enough to afford the treatment that the funds were intended for.
Wu's wife, Zhang Hongyi, said Friday on Weibo that the family was ending the donation drive and not accepting more money amid the mounting public scrutiny. Zhang also attempted to address the criticisms of some netizens by detailing the family's financial woes.
By Friday, more than 5,200 people had supported Wu's crowdfunding campaign on Shuidichou, donating nearly 148,000 yuan in total. Deyun Club and Guo, Wu's renowned mentor, on Saturday pledged to help finance Wu's treatment, while people from the family's neighborhood had also raised 13,355 yuan by Sunday in a separate fundraising drive.
Editor: Bibek Bhandari.
(Header image: Cross-talk comedian Wu Shuai, also known by the stage name Wu Hechen, performs in Beijing, 2018. From @德云社吴鹤臣粉丝后援会 on Weibo)