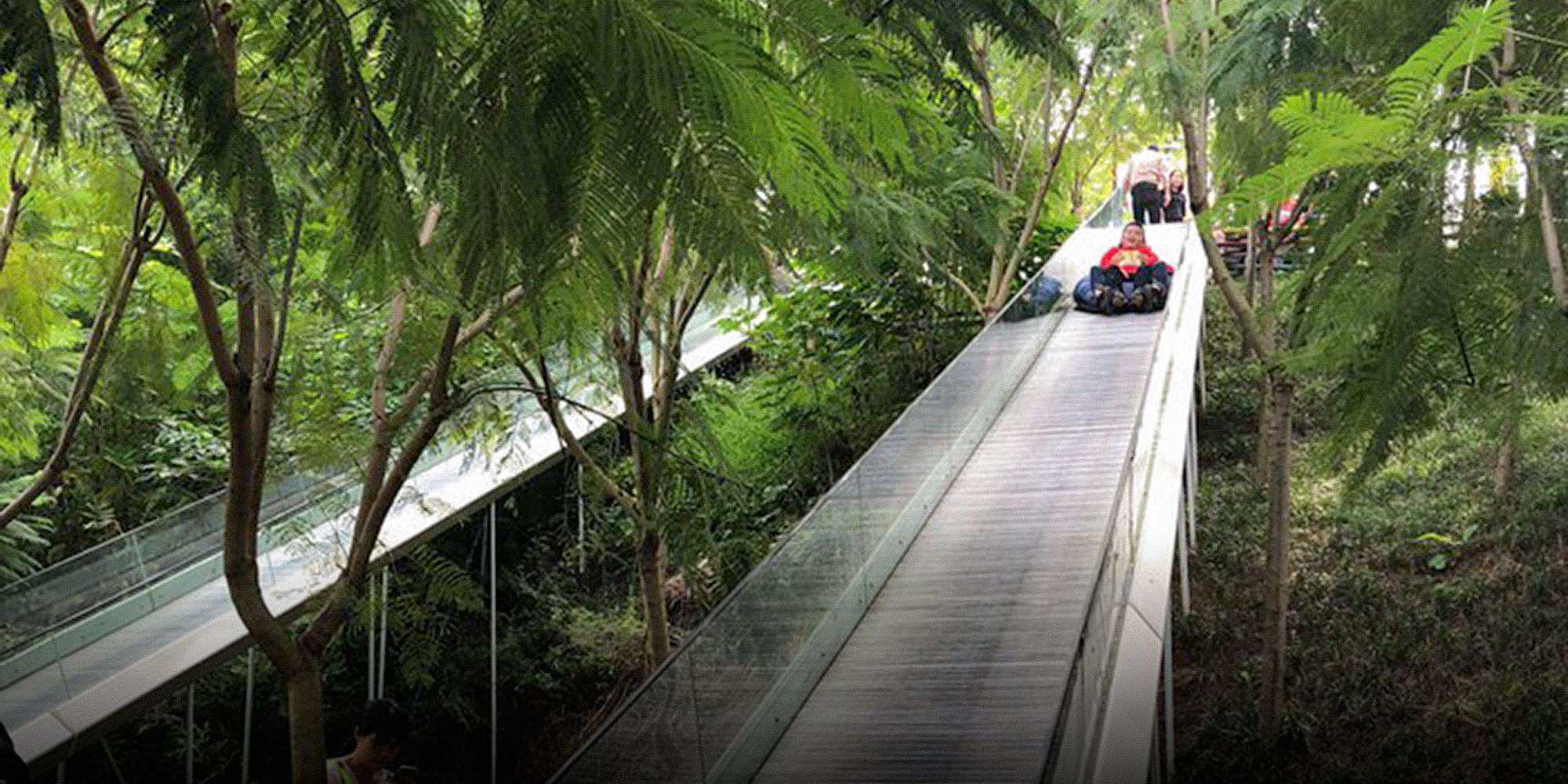 NEWS
Two Dead at Chengdu Funfair With History of Safety Issues
The amusement park had been closed 'for rectification' just two weeks before a tragic accident occurred.
An accident at an amusement park in southwestern China's Sichuan province has killed two people and injured an additional 12, local authorities announced Thursday. The case has cast a pall over the usually festive Labor Day holiday in China, when families gather together for spring outings.
According to the notice, eight adults and six children "fell out of a slide's protective enclosure" Wednesday at The Children's Yard, a kid-friendly theme park in the provincial capital of Chengdu. Two adults died after being sent to a hospital, where the rest are being treated for their injuries. Local authorities have closed the park and detained the manager in charge.
Chengdu's publicity department declined Sixth Tone's interview request on Thursday but said the government would post more details about the case on its official Weibo microblog.
The amusement park is "a haven for (families) traveling with children," according to promotional materials from January that had been deleted from the park's official WeChat account by Thursday afternoon. The park has 32 "super slides," including one that itclaimsis the world's longest open-air slide, extending 235 meters.
Two years ago, The Children's Yard failed multiple safety inspections. On July 9, 2017 — the day after the park opened — an elevated viewing platform collapsed, injuring three adults. Chengdu Blue Jacaranda Agricultural Development Co. Ltd., the park's sole investor, was held fully responsible for the accident, according to a court verdict released in March. The verdict also stated that prior to its grand opening, the park had received several safety warnings and compliance orders from local police but "did not rectify accordingly." The authorities' investigation into the 2017 accident further found that Blue Jacaranda had not conducted a third-party safety assessment as isrequired by law.
The park's public account on WeChat further said it had been shut down as recently as April 6 for a two-week period "for rectification." However, both this notice and another announcing the park's reopening on April 20 had been deleted by Thursday afternoon.
Editor: David Paulk.
(Header image: A boy plays on a "super slide" at The Children's Yard amusement park in Chengdu, Sichuan province, 2018. From a forum user on Autohome.com.cn)