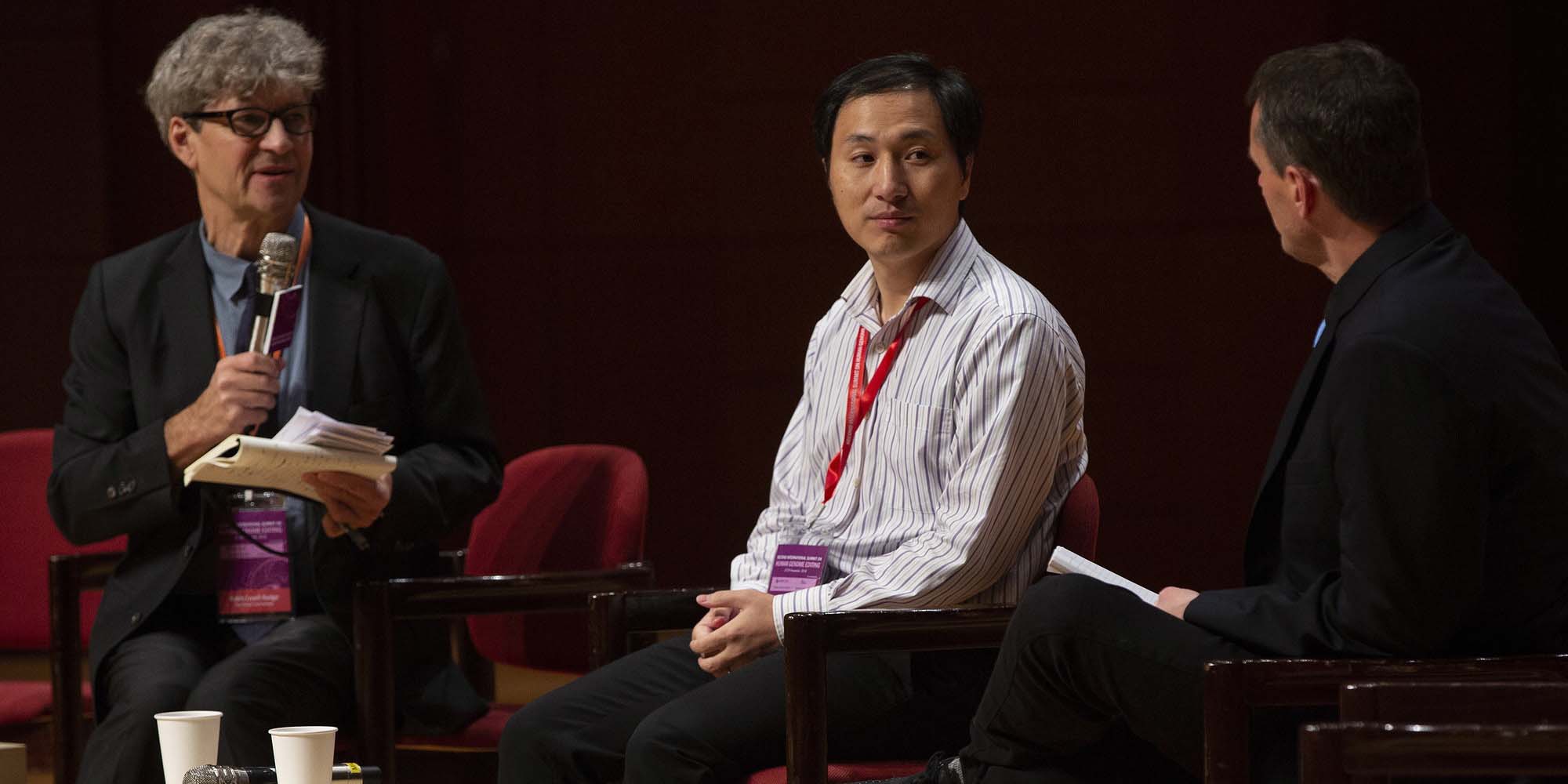 NEWS
Stanford Staff Cautioned Chinese Scientist Against Gene Editing
Researchers at Stanford had 'expressed serious concerns' to He Jiankui before urging him to 'follow proper scientific practices,' the school's investigation found.
Stanford University researchers did not participate in He Jiankui's controversial gene-editing research involving human embryos and had in fact tried to dissuade the Chinese scientist from continuing his work, the school said in a statement Tuesday.
The announcement revealed the results of an investigation launched by the university into He's contact with several of the school's researchers during and after his time there as a postdoctoral scholar in 2011 and 2012. It asserted that the Stanford scientists "had no research, financial or organizational ties" to He's experiment and further claimed that when staff at the university voiced "serious concerns" to He about his work, he proceeded against their recommendations.
Still, the statement continued, the Stanford researchers urged He to "follow proper scientific practices," including "identifying an unmet medical need, securing informed consent, obtaining Institutional Review Board (IRB) approval and publishing the research in a peer-reviewed journal."
In November of last year, The Associated Press reported that He was claiming to have helped make the world's first gene-edited babies. Amid the ensuing wave of condemnation from both the international scientific community and the wider public, He was investigated by medical ethics authorities in the southern city of Shenzhen, where he had conducted his research.
But soon after the news broke, He staunchly defended his work at an international gene-editing conference in Hong Kong. "For this specific case, I feel proud. I feel proudest, because (the baby girls' parents) had lost hope for life," he said in reference to the mother and HIV-positive father of the gene-edited newborn twins, whom he claimed were HIV-resistant.
At same time, financial news outlet Caixin revealed that He had used an AIDS network to recruit people into his experiment — specifically, heterosexual coupes with an HIV-positive man who were having trouble conceiving a child. Then in December, Caixin reported that an application for He's experiment had previously been rejected by China's Clinical Trials Registry, citing informed-consent concerns and a lack of transparency.
Later that month — after He had largely disappeared from the public eye — The New York Times reported that he was being kept under guard in a guesthouse at a Shenzhen university. In January of this year, the state-run Xinhua News Agency reported that He would be punished for forging ethics review documents and conducting illegal research.
Authorities in Guangdong province concluded from an investigation that He had been driven by "the pursuit of personal fame" and that his actions had "seriously violated morality and scientific integrity, and severely violated relevant regulations of the country, creating a bad influence both at home and abroad," according to Xinhua. Since then, little has been reported about the scientist.
In its statement Tuesday, Stanford underscored the necessity of "shared professional guidelines for emerging technology" — a regard for norms that was all but absent from He's controversial work.
"Stanford is committed to following ethical practices when providing medical treatments and conducting medical research," the school said. "Editing of human genomes has raised important questions for the scientific community as a whole."
Editor: Layne Flower.
(Header image: Chinese scientist He Jiankui (center) participates in a panel discussion at the Second International Summit on Human Genome Editing in Hong Kong, Nov. 28, 2018. Alex Hofford/EPA/IC)