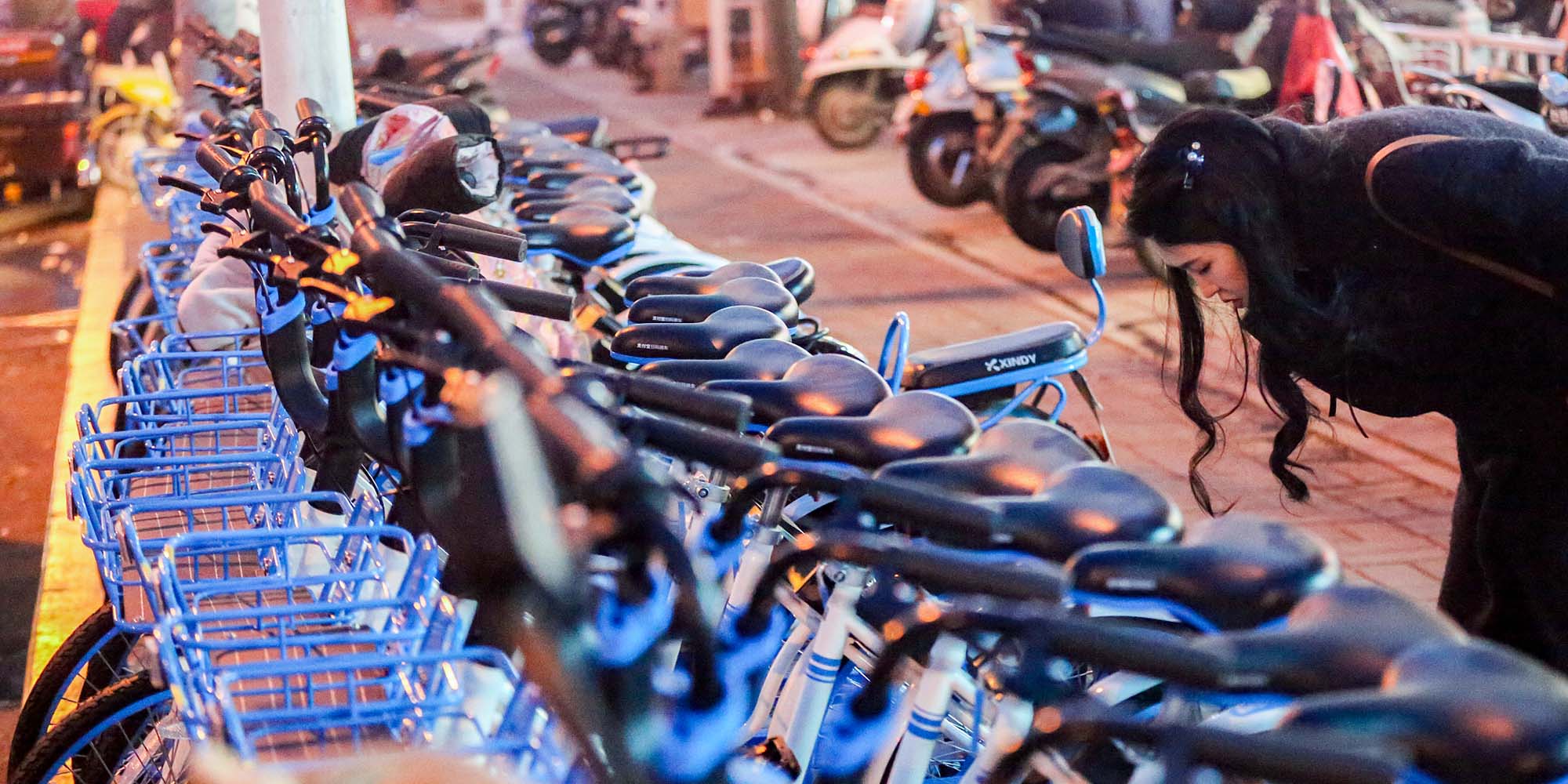 NEWS
Third Shared-Bike Company Raises Riding Rates in Beijing
A wave of price hikes in the Chinese capital suggests bike-sharing companies are moving toward more sustainable business models.
Bike-sharing startup Hellobike announced Monday that it would raise fees charged to Beijing riders from 1 yuan ($0.15) every 30 minutes to 1 yuan every 15 minutes, Beijing Youth Daily reports. In doing so, Hellobike has become the third bike-sharing company in less than a month to raise its rates in the Chinese capital.
"Price hikes by shared-bike companies are indications that the industry is becoming more mature," Hellobike said in a statement sent to Sixth Tone on Tuesday. "To provide users with better riding services, we are the last (bike-sharing company) to adjust our rates."
On March 21, Bluegogo — a bike-sharing company owned by ride-hailing giant Didi Chuxing — startedcharging Beijing riders 1 yuan for the first 15 minutes and 0.5 yuan for each additional 15-minute period. Previously, the company had charged just 1 yuan for an entire hour.
Just over a week later, the China market's biggest player, Mobike — now owned by food delivery and restaurant review platform Meituan — announced that it would implement the same pricing structure as Bluegogo for riders in Beijing. The new rates went into effect Monday, according to a statement Mobike sent to Sixth Tone.
After China's fledgling bike-sharing industry gathered steam in late 2016, investors began pouring money into startups fighting tooth and nail to win market share from their competitors. The following year, industry heavyweights began offering free rides and even cash prizes to attract new users: Mobike attached virtual "red envelopes" of electronic currency to certain bikes, while rival Ofo paid 77.77 yuan to users who collected five different digital cards featuring cute yellow Minions "hidden" in their bikes.
But while the race to attract new riders — and their cash deposits of several hundred yuan each — injected shared-bike startups with quick capital, the market inevitably reached a saturation point, and charging just one or two yuan per ride was no longer enough to maintain the bikes or the companies themselves. Now, eye-popping photos of "bike graveyards" are a regular fixture in media reports worldwide, and Ofo is rumored to be on the verge of bankruptcy.
In August 2017, China's Ministry of Transport released a guideline aimed at regulating the country's shared-bike industry, asking companies to improve the quality of their products and solve chronic problems like errant parking and broken or abandoned bikes.
"It's necessary for shared-bike companies to raise their prices because the previous period of unhealthy competition was hurting the industry," Wang Hongdong, a senior analyst at iiMedia Research Group, told Sixth Tone. "Now, the companies have identified the problem: They can't survive if they continue to operate under the previous model."
Editor: David Paulk.
(Header image: A woman inspects a row of blue Hellobikes parked along a sidewalk in Jinan, Shandong province, Jan. 13, 2018. Liang Ge/VCG)