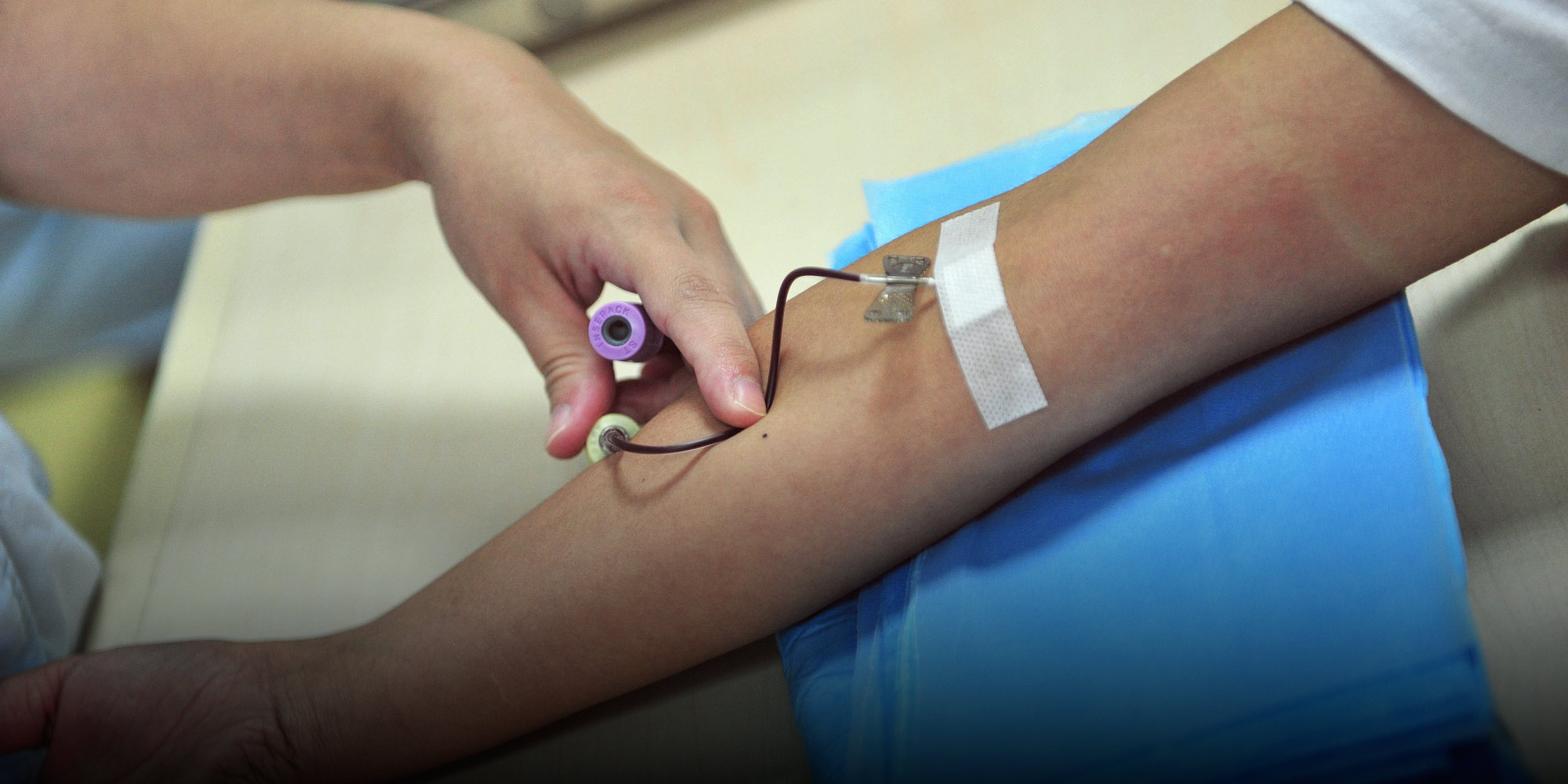 NEWS
Chinese Scientist Says German University 'Stole' Her Project
Yang Rongxi says she was replaced as head of a breast cancer study at Heidelberg University without explanation and kept under close watch in another role.
Update: On Aug. 5, German media reported that Christof Sohn, the director of Heidelberg Women's Hospital, had been "partially disempowered" over his handling of the MammaScreen project.
A Chinese researcher who made a breakthrough in early-stage breast cancer detection was forced out of her own lucrative project at Heidelberg University, kept under close watch in another role, and eventually compelled to leave the institution, Chinese science blog ScienceNet reported Wednesday. The article added that a senior administrator and his student took over the project, claimed it as their own, and reaped its rewards, gaining both fame and fortune.
Yang Rongxi, a medical researcher who was previously a Ph.D. student and postdoc at Heidelberg University in Germany, had been leading a team studying the molecular epidemiology of breast cancer at the on-campus German Cancer Research Center since 2012. In 2016, Yang won multiple awards, including an EXIST Business Start-up Grant — a German government-sponsored award of 866,000 euros aimed at helping promising scientists monetize their work — for her research in diagnosing breast cancer early through blood testing, a step beyond existing mammography technology, which isn't reliable for detecting early-stage breast cancers. The same year, Yang founded a project called MammaScreen and continued her research at Heidelberg University Hospital.
Trouble came after NKY, a Chinese biotech company, reached out to Yang in late 2016 about commercializing her research and establishing a startup. Upon catching wind of this, Technology Transfer Heidelberg (TTH), a company under Heidelberg University's medical school, requested at least 10 percent of the hypothetical startup's profits, arguing that because Yang's cancer-detection patents were "employee inventions," the school was entitled under German law to a portion of their earnings. Yang agreed to these initial terms, but the company later tried to raise its stake to 30 percent, and talks between it and NKY foundered.
One day in April 2017, Yang found that her key card would no longer let her into her office. She later received an email from Christof Sohn, the director of Heidelberg Women's Hospital, who informed her that she had been removed from her position as head of the MammaScreen project and that a researcher named Sarah Schott would be taking her place. Sohn did not say why this decision had been made.
Meanwhile, the medical school's legal department also wrote to Yang to tell her that she had been assigned to work in a separate room apart from her colleagues. She was told the decision had come from "senior management" within the department.
In an interview with ScienceNet, Yang said she was asked to clock in and out of the office with Sohn's secretary every day, including over lunch. She said her replacement, Schott — who was one of Sohn's students — called her every other hour to make sure she was at work.
"They did this because they knew that if I were to seek help from labor unions or lawyers, I would have to do so during the day," Yang told ScienceNet.
Yang said after the university's labor union learned that the case involved senior administrators at the school, it refused to help her. So she quit her job at the university in June 2017 and went back to China. In December the same year, she joined the faculty at Nanjing Medical University and resumed her studies in the field of breast cancer detection.
According to the German news magazine Der Spiegel — which reported this story on March 29 — Sohn and Schott made a deal with NKY to establish a startup called HeiScreen Ltd., and both acquired shares in the new company. The two were "portrayed as rock stars" in German media after the university launched a PR campaign in late February to publicize their work. But the accuracy of their diagnoses is reportedly only 86 percent, compared with Yang's 95 percent.
Heidelberg University Hospital told Sixth Tone by email Thursday that an independent commission of experts was looking into the matter and said it would not comment publicly until the investigation has concluded. The hospital said it "regrets that it has come to irritation in relation to the [blood test] and takes the criticism seriously." Sixth Tone's email to Sohn, the director of the university's women's hospital, was answered similarly by the hospital's head of communications.
Neither Yang nor the Chinese biotech company NKY had responded to Sixth Tone's interview requests by time of publication. But Yang's Ph.D. supervisor, Barbara Burwinkel, told Sixth Tone on Thursday that while TTH told her Yang had "played wrong," she believes her former student.
"Ms. Yang is a very important person in developing this blood test," said Burwinkel, who helped Yang apply for the EXIST grant. Burwinkel further explained that Yang had developed her blood test as part of a team, based on a patent family developed by the team, while Sohn and Schott "had nearly no experience in the field of blood-based biomarkers [or] liquid biopsy." Burwinkel — who is currently head of breast cancer molecular biology at the German Cancer Research Center — said that she, too, was left out of the HeiScreen project, which could see substantial profits once its products are on the market.
One reason Yang chose her course of study has to do with her mother, who was diagnosed with breast cancer in 2008. Burwinkel's own motivations are similar.
"By far, the worst thing for me was being pushed out of the project," Burwinkel told Sixth Tone. "My mother died from breast cancer when I was 4 years old, so I had a very strong drive and passion for this project. I have [also] put a lot of work and enthusiasm into it and made sacrifices regarding my family and my little son. To develop blood-based markers and tests has been my central aim since I started my professorship."
Correction: A previous version of this article suggested that Der Spiegel was the first media outlet to report on Yang's case, though the Heidelberg-based newspaper Rhein-Neckar-Zeitung had done so several days earlier.
Editor: David Paulk.
(Header image: Tao Ran/VCG)