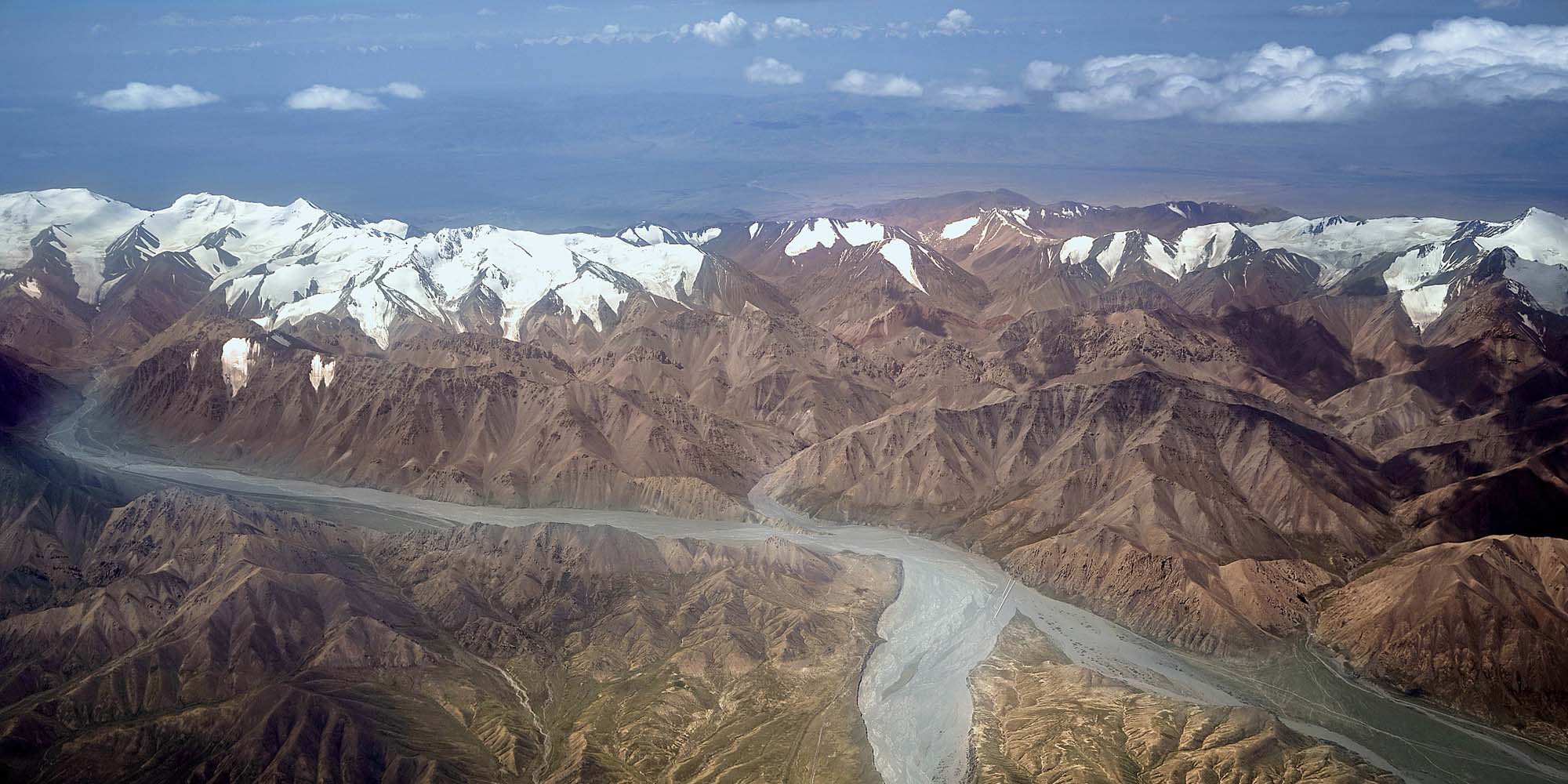 NEWS
Govt Report Details Alarming Effects of Climate Change in China
Temperatures are increasing, glaciers are melting, and water levels are rising, among other ominous phenomena.
China is experiencing a slew of worrying trends related to climate change that include warmer average temperatures and more "extreme" weather events, according to an official summary of a new government report.
In a social media post Tuesday, the National Climate Center outlined the bleak findings of the China Meteorological Administration's "China Climate Change Blue Book (2019)" in five sections, covering the atmosphere, hydrosphere, cryosphere, terrestrial biosphere, and climate change's "driving factors."
The atmosphere portion finds that temperatures are increasing at faster rates, particularly in northern parts of China, with the fastest in Qinghai province and the Tibet Autonomous Region. Meanwhile, the number of "low-temperature events" in the country has decreased since the 1960s, while the number of high-temperature days has increased substantially since the mid-1990s.
The hydrosphere section — about the Earth's waters — reports that the rate of sea-level rise in China from 1980 to 2017 averaged 0.33 centimeters per year, higher than the average rate over the same time period globally. Qinghai Lake — the largest lake in China — has seen a particularly swift rise of 2.54 meters since 2005. Between 1961 and 2018, there was also an increase of "extreme heavy rainfall" incidents.
In terms of the cryosphere, or the totality of Earth's frozen waters, the report finds a record-high speed for the retreat of the Urumqi Glacier No. 1 in the Tianshan mountain range — a global reference glacier. The terrestrial biology overview says climate change caused trees to begin growing leaves days earlier in spring 2018 compared with 2017.
As the world's largest emitter of greenhouse gases, China has been taking steps to fight climate change by moving away from coal and oil. In late 2017, local governments in northern China made ambitious plans to switch from coal to clean energy — though these were later reversed. In September of that year, state ministries pushed for more sales of new-energy cars, and last month the island of Hainan became the country's first province to vow to ban fossil-fueled vehicles.
But despite such initiatives, China still struggles to cut emissions. A report from December 2018 by the Global Carbon Project said that the country's carbon footprint had reached a record size, while a study published in January of this year found that China's own regulations have failed to curb growing methane emissions.
Huang Chengde, director of the Guiyang Public Environmental Education Center in southwestern China, told Sixth Tone on Wednesday that while addressing climate change is up to government bodies, the public can still take precautions to mitigate its effects.
"Dealing with climate change is a government-level undertaking, and human beings should learn to get used to it," Huang said, recommending that schools emphasize climate-disaster training and that emergency response authorities compile educational materials for families.
Huang also told Sixth Tone that this kind of disaster-survival education might have helped prevent the deaths of 30 people, including 27 firefighters, who were attempting to extinguish a wildfire in Sichuan province this week.
Editor: Layne Flower.
(Header image: A view of a glacier in the Qilianshan mountains, Zhangye, Gansu province, July 25, 2018. Ren Shichen/VCG)