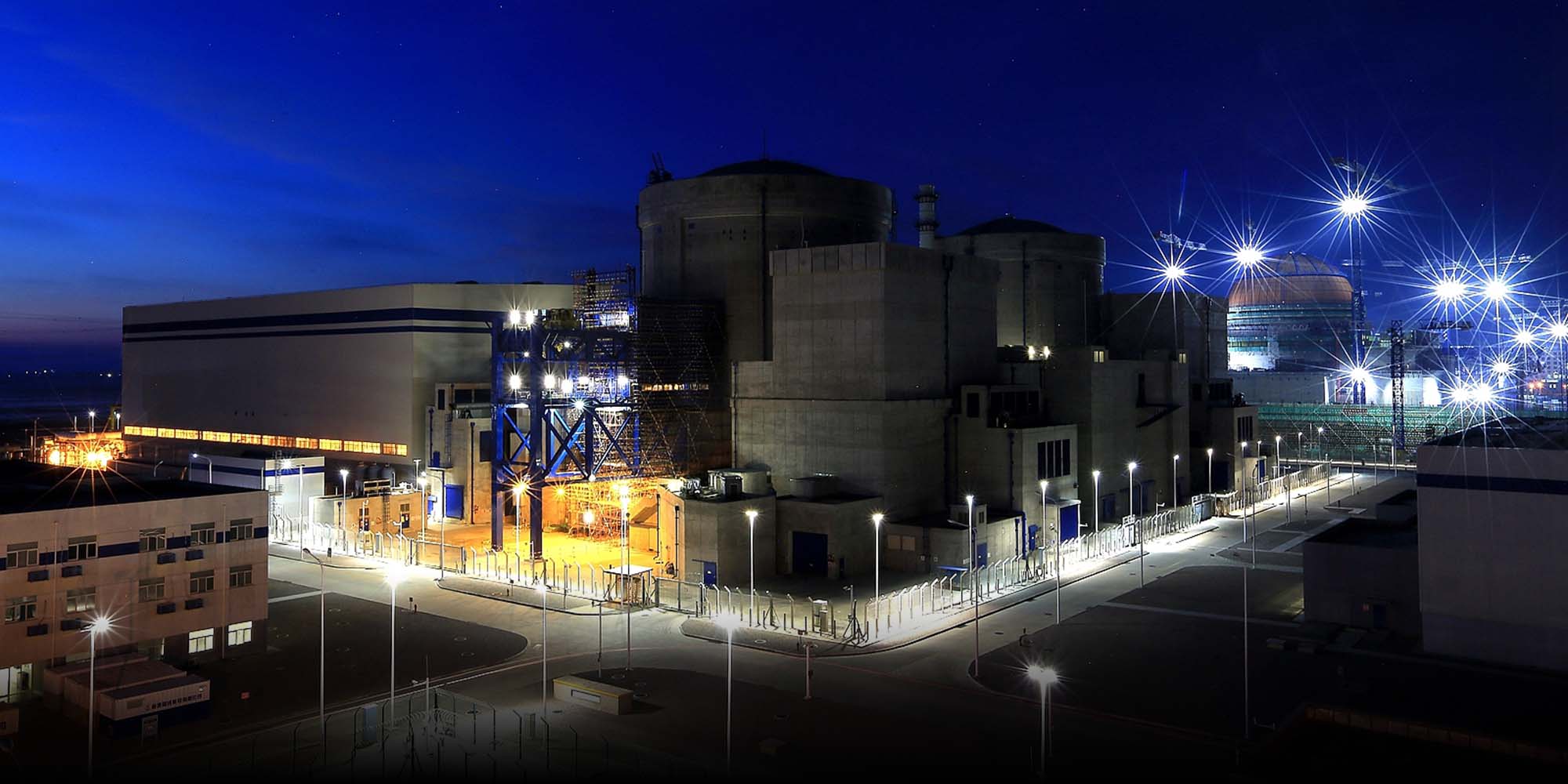 NEWS
China to Resume Approving Nuclear Power Plants
Energy official's announcement comes after the Fukushima disaster in Japan led to new nuclear power projects in China being halted.
China will begin construction on several new nuclear power projects this year, according to Liu Hua, deputy minister of the Ministry of Ecology and Environment and head of the National Nuclear Safety Administration.
Liu's announcement — made Monday during the China Nuclear Energy Sustainable Development Forum in Beijing and later reported by Economic Information Daily — marks an end to the country's three-year halt to approving new nuclear projects. Since the 2011 Fukushima nuclear disaster in Japan, China has been circumspect in approving new projects. From 2016 to 2018, the country did not greenlight a single one.
There are currently 45 operational reactors on the Chinese mainland with a combined installed capacity of 46 gigawatts — the third-highest nuclear capability of any country in the world. Another 11 nuclear plants are under construction and will add another 12 gigawatts in installed capacity once completed. According to its national nuclear power plan, China aims to have a total installed capacity of 58 gigawatts by 2020.
Han Xiaoping, chief researcher at energy consultancy China Energy Net, told Sixth Tone on Tuesday that China halted approval of nuclear projects to assess the safety and capabilities of so-called third-generation nuclear reactors, as well as energy gluts in some parts of the country.
"Now, with rising energy demand, China is looking to develop nuclear energy, diversify its energy supply, and find cleaner options to replace coal," Han said.
On March 18, the Ministry of Ecology and Environment published environmental impact assessments for two nuclear power plants in Fujian and Guangdong provinces scheduled to break ground in June. At the time, the reports prompted speculation that new nuclear project approvals might resume later this year.
Despite its high cost, nuclear energy is more stable than wind and solar, which are inherently seasonal and weather-dependent, Han said. However, treating spent nuclear fuel and disposing of nuclear waste raise concerns for both the environment and public safety. In August 2016, thousands of residents protested against a planned nuclear waste facility in Lianyungang, Jiangsu province, that led to the project being halted.
"Processing plants need to be built to recycle the spent fuel," Han said, "and the country must build more nuclear waste management facilities so that such waste can be safely sequestered for thousands of years."
Editor: David Paulk.
(Header image: An exterior view of a nuclear power plant in Fuqing, Fujian province, July 29, 2017. Liu Yongqing/CNS/VCG)