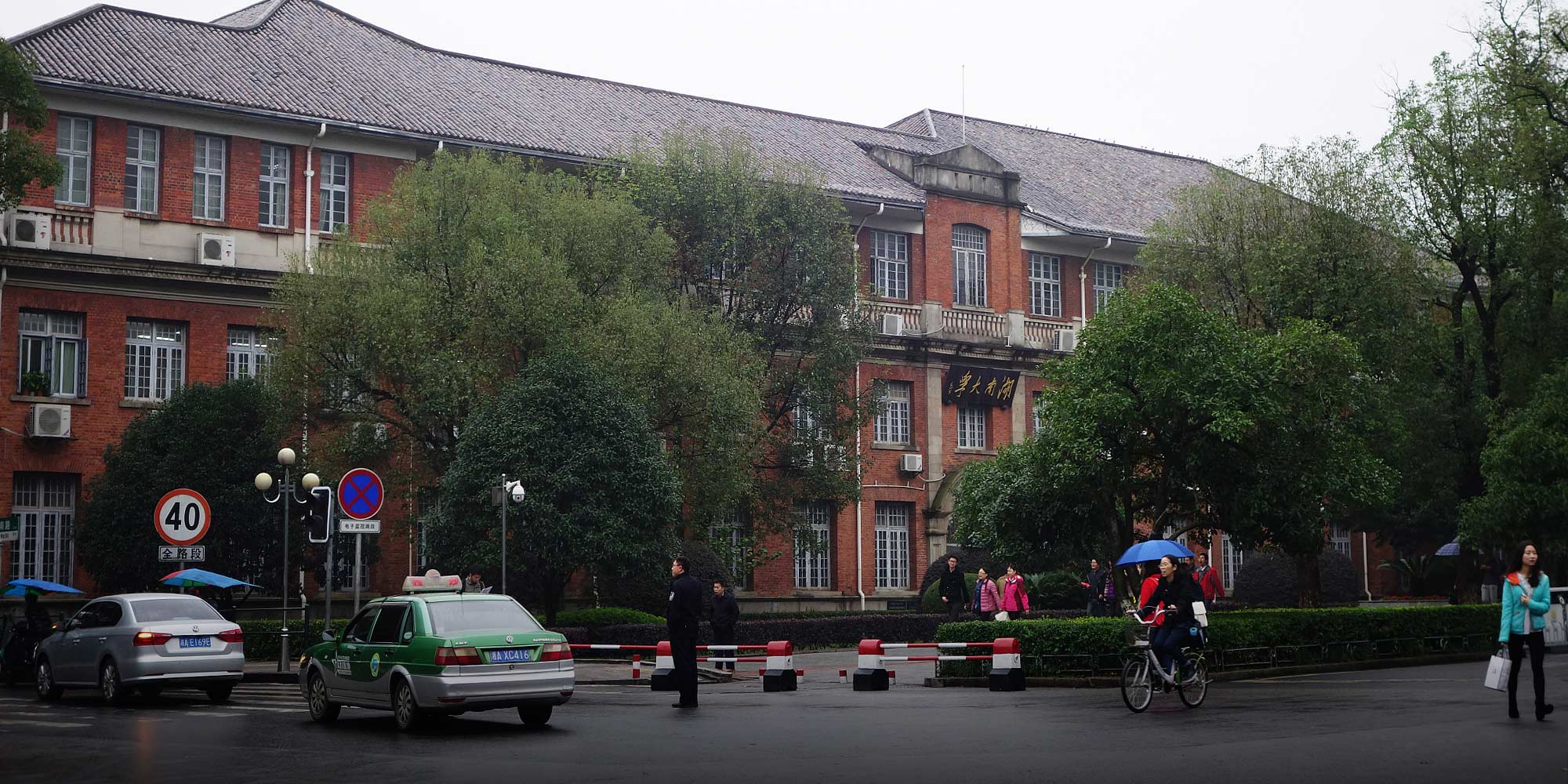 NEWS
School Probes Thesis 'Copying' Confidential Research Funding Bid
A Weibo user says she asked Hunan University to investigate after a plagiarism detection tool raised red flags.
A prestigious university in central China's Hunan province said Thursday it had launched an investigation following allegations that a student thesis plagiarized a confidential proposal for research funding from a national science organization.
In a post on microblogging platform Weibo, the graduate school of Hunan University wrote that a special working group had been established to verify claims of academic misconduct lodged against former graduate student Liu Mengjie. The announcement came just one day after a post from a Weibo user accused Liu's 2018 graduate thesis of plagiarizing an earlier research proposal the user had written for national science funding.
The Weibo user, who has claimed to be a teacher at Yunnan University of Finance and Economics, said that proposal — titled "Research on the Impact and Effect of Corruption on Company Tax Evasion" — had been submitted in 2017 to the National Natural Science Foundation of China, which allocates resources from the country's National Natural Science Fund. The user said that after the proposal was rejected, she continued researching the same topic for her doctoral dissertation, using much of the proposal's text.
But the user said that in March of this year, she ran her completed dissertation through a plagiarism detection tool that matches inputs against already published documents, only to find that her work was highly similar to Liu's graduate thesis from 2018, titled "Research on the Impact of Corruption on Company Tax Evasion."
The Weibo user said she reported this finding to Hunan University and requested an investigation. After that investigation was completed, a staff member told the user that Liu's thesis advisor, an associate professor named Hong Yuan, was found to have been a reviewer of the user's 2017 proposal for the foundation. Expert reviewers are enlisted by the foundation to assess proposals but are required to keep them confidential, according to a guideline document for the organization.
In Wednesday's post, the Weibo user said that Liu's copied thesis had negatively affected her own dissertation's "repetition rate" — a figure used by plagiarism detection tools to represent a text's originality — as well as her academic reputation. In a post Friday, the user said Hunan University had initially ignored her request to retract Liu's thesis from the academic journal database China National Knowledge Infrastructure but eventually agreed to do so Wednesday evening, following the user's public allegations earlier that day. By Thursday and Friday, Sixth Tone's searches on the database returned no results for any papers by Liu.
The Weibo user had not responded to Sixth Tone's interview request by time of publication Friday. Sixth Tone was unable to find contact information for Liu Mengjie.
Hong, the associate professor, neither confirmed nor denied the allegations when contacted by Sixth Tone on Friday, saying that he had cooperated with Hunan University's investigation and that the school would announce its findings later in the day. The graduate school of Hunan University on Friday posted an update stating that evidence collection had been completed but that the findings of the investigation would be released "as soon as possible."
A staff member of the research integrity department at the National Natural Science Foundation told Sixth Tone on Thursday that the department was aware of the allegations, adding that proposals should be kept confidential. The staff member — who said he would not identify himself because he was not authorized to speak to media — told Sixth Tone to contact the foundation's publicity department for more information, but Sixth Tone's phone calls to the department went unanswered on Thursday and Friday.
Established in 1986, the National Natural Science Foundation is the main source of funding in the country for academic and scientific projects, receiving 214,867 research proposals in 2018 alone. But this week's allegation has renewed concerns over plagiarism of application proposals submitted to the foundation.
In 2016, a report by the National Natural Science Foundation said that 13 cases involving the plagiarism of funding proposals had been identified between 2015 and 2016. In those cases, applicants had obtained access to other applicants' confidential proposals by "taking advantage of [their] relationship" with the original author or reviewing the paper to provide feedback, according to the report.
Tao Shigui, a professor at the business school of Nanjing Normal University, told Sixth Tone on Friday that severe punishment should be in place for such violations of academic integrity. "If [this week's] allegation is true, both the student and the professor should be held accountable," said Tao, adding that a scholar credibility system should be established in China to prevent similar academic misconduct.
China has seen a number of academic plagiarism scandals this year. Beijing Film Academy revoked the doctorate of actor Zhai Tianlin following claims of misconduct including plagiarism, while public figures of even higher profiles faced similar accusations just days later.
Editor: Layne Flower.
(Header image: A view of the campus of Hunan University in Changsha, Hunan province, Nov. 11, 2015. Liu Zhaoming/VCG)