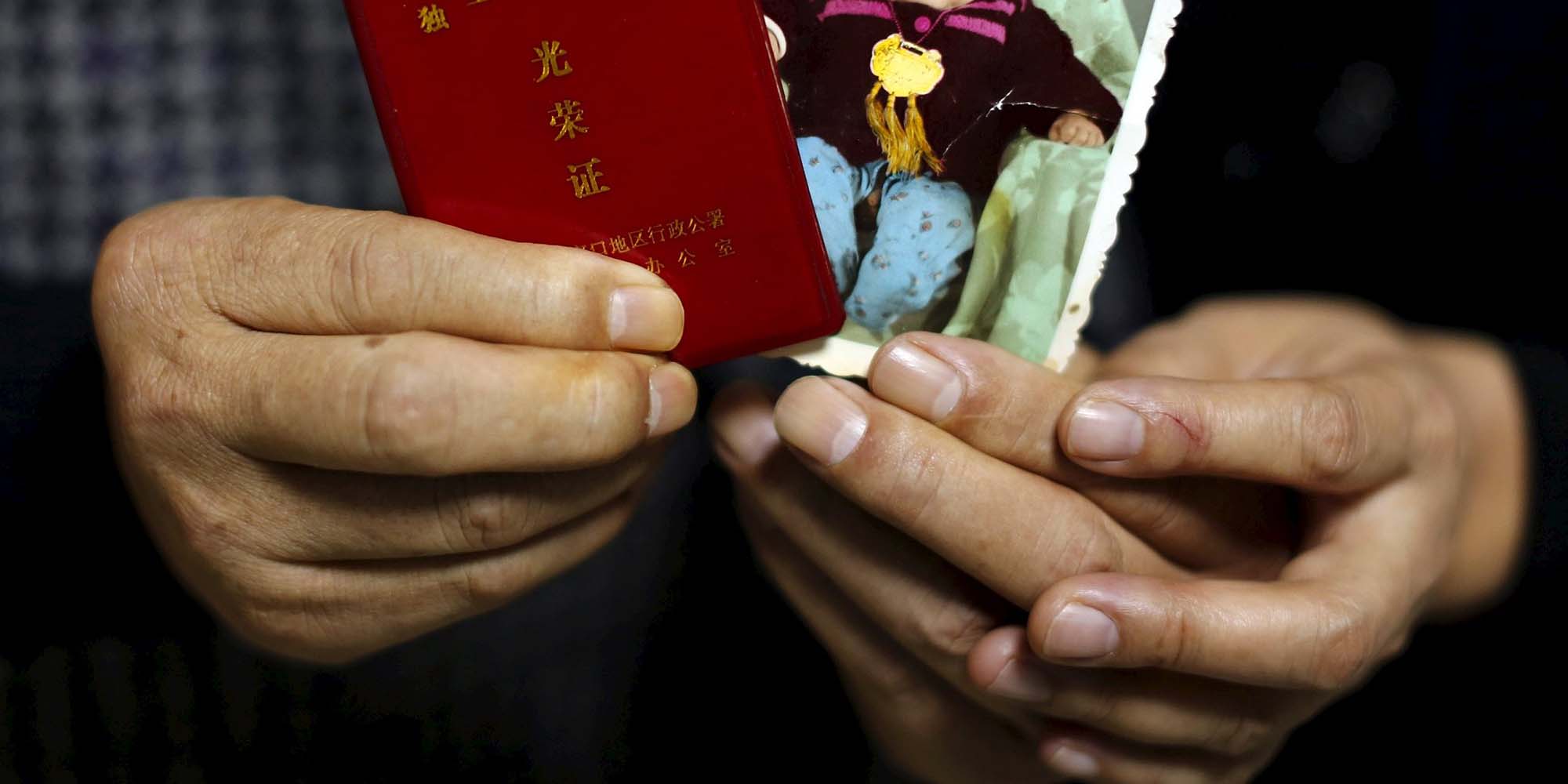 NEWS
City Removes Posters Calling Bereaved Families 'Evil'
The shamed 'shidu' couples have demanded a public apology from the local government.
Authorities in central China's Hunan province have taken down crime-deterring posters that included shidu families — couples who have lost their only son or daughter and are past childbearing age — on a list of criminal activities, Sixth Tone's sister publication The Paper reported Tuesday.
A local community in the city of Xiangtan had installed over 20 of the posters along the streets of a residential neighborhood to raise public awareness of criminal activity. The posters, titled "Ten Key Tasks for Eliminating Evil," listed shidu couples among key situations to be monitored.
Chen Jianguang, the deputy head of Xiangtan's health commission, said the mistake was due to a "work error," according to The Paper. He added that all of the posters had been removed on Tuesday after shidu families living in the area complained.
A Xiangtan resident surnamed Tong told Sixth Tone on Wednesday that he was not satisfied with the official response. Along with 15 other shidu parents, Tong is demanding a public apology — either on posters along the same streets as the original anti-crime billboards or via a media outlet.
"For all [shidu families] in China, this is an insult — it's discrimination!" said the 64-year-old. "I'm angry and sad."
Following Tuesday's incident, domestic media highlighted another case from 2018 that portrayed shidu families in a negative light. A poster for a local health authority-endorsed blood donation campaign in the northern Shanxi province had also referred to shidu couples as "evil."
The incident in Xiangtan is being widely discussed on Chinese social media. By Wednesday evening, a hashtag on the topic had been viewed over 13 million times on microblogging platform Weibo, with many questioning the government's inadequate response.
"Withdraw, and that's it? Which department approved this? … It has harmed so many shidu families," one Weibo user commented.
According to an official estimate, more than 1 million couples in China have remained childless after losing their only child. Many bereaved parents who lost their children during the tumultuous decades of the '70s and '80s are entering or inching toward their twilight years, and many fear that they'll need more than a government pension and social security benefits to take care of them in their old age.
Editor: Bibek Bhandari.
(Image: VCG)