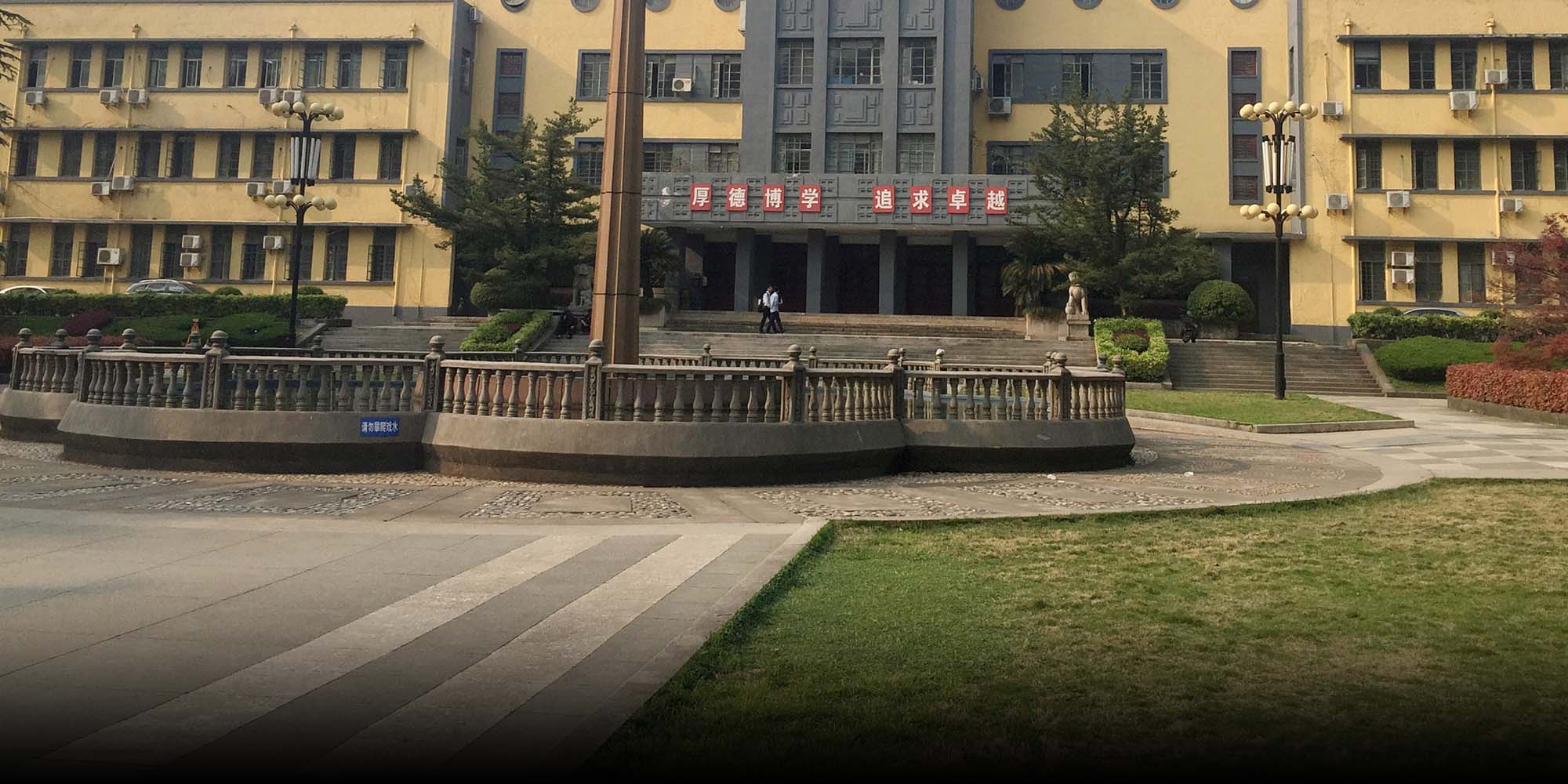 NEWS
Professor Apologizes to Family of Student Who Killed Himself
The militant, unquestioning obedience Wang Pan required of his student drove the younger man to take his own life, says the victim's family.
One year ago today, a graduate student in the central Chinese city of Wuhan jumped to his death from the top of a building. On Monday, his academic supervisor apologized for the "improper language and behavior" that the deceased's family say drove the victim to despair.
In addition to apologizing, Wang Pan — an engineering professor at Wuhan University of Technology in Hubei province — agreed to pay 650,000 yuan ($97,000) in compensation to the family of Tao Chongyuan, a 25-year-old master's student who killed himself on March 26, 2018, according to a post by Tao's sister, Tao Xiaoqing, on microblogging platform Weibo. Though she deleted the original post, screenshots have been widely circulated online.
The apology comes nearly a year after Tao Chongyuan's parents and sister filed a civil suit against Wang, demanding a public apology and nearly 1.3 million yuan in compensation.
Tao Chongyuan didn't leave a note. However, a few days after his death, his sister accused Wang of psychologically abusing her brother, driving him to physical and mental exhaustion — and, eventually, to suicide.
According to screenshots Tao Xiaoqing posted of her brother's chat history with Wang, the professor frequently asked the student to buy meals, do cleaning work, and even provide morning wake-up calls. He would often summon Tao Chongyuan to his home in the evening and would occasionally threaten to sabotage Tao's career if he didn't obey. Tao would reply to Wang's messages with the equivalent of a military man's "Yes, sir!" In some cases, Wang asked Tao to respond with, "I will always love you, Dad."
China's mentor system pairing graduate students with professors was adopted from the West in the late 1970s — yet in some cases, the relationships it fosters are rife with abuse of power, with some faculty mentors treating their students as unpaid personal assistants. In 2018, a 28-year-old doctoral candidate at Xi'an Jiaotong University in the northwestern Shaanxi province killed himself on Christmas day. Chat records later revealed a deep depression — as well as his mentor's frequent requests that he keep her company and run errands for her.
The absence of legal precedence has made it challenging for students and their families to claim their rights, according to Jin Hongwei, the lawyer for Tao Chongyuan's family, who wrote about the case Tuesday on his public account on social app WeChat. Wuhan University of Technology, meanwhile, announced shortly after the tragic incident that its internal investigation had found no evidence that Wang had abused Tao — only that Wang's style of mentorship had been "improper." Since April of last year, the school has barred Wang from mentoring graduate students.
Tao Xiaoqing wrote on Weibo that Wuhan University of Technology and local authorities had pressured her into posting an apology to Wang and the school on April 5 — a concession she regretted making and later deleted. She has also expressed outrage at the school's handling of her brother's death and its alleged attempts to bury the story.
Nearly 200 students and alumni from Wuhan University of Technology signed an open letter in April of last year, demanding that the school take swift and fair action after investigating Tao's death. That letter was heavily suppressed on Chinese web platforms.
The family's civil case will not go to trial, according to the lawyer, Jin. The first mediation in February failed, but at Monday's second mediation, Wang had read a prepared apology to his dead student's family, in which he said he was "sorry for [using] improper language and behaviors in educating Tao Chongyuan."
"Even if he meant what he said, we won't forgive him," Tao's sister told The Paper, Sixth Tone's sister publication, on Monday evening. "At this point, my family just wants to start a new life."
In China, the Beijing Suicide Research and Prevention Center can be reached for free at 800-810-1117 or 010-82951332. In the United States, the National Suicide Prevention Lifeline can be reached for free at 1-800-273-8255. A fuller list of prevention services by country can be found here.

Editor: David Paulk.
(Header image: An exterior view of a teaching building at Wuhan University of Technology in Hubei province, March 31, 2018. VCG)