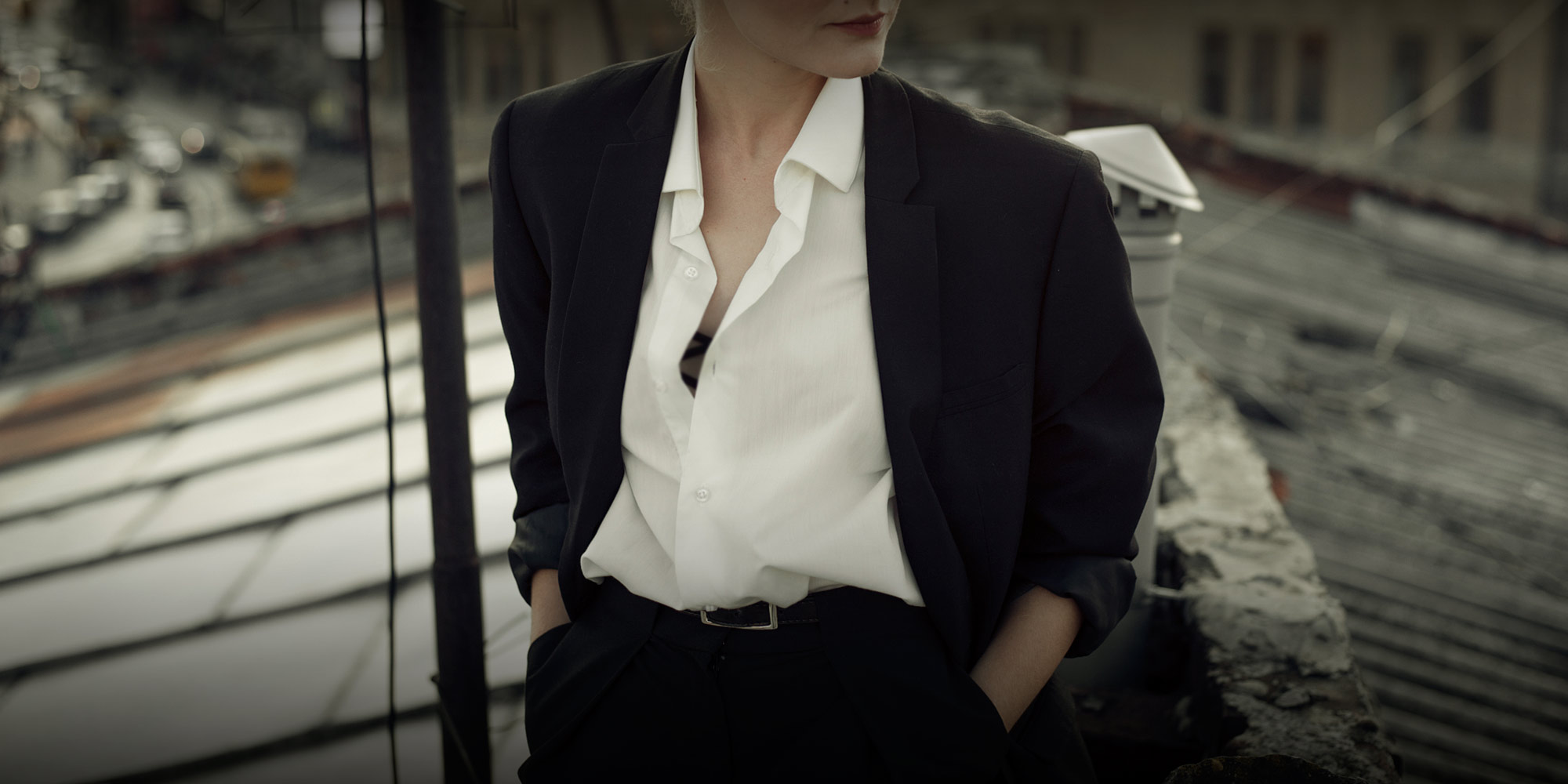 NEWS
Suits to Dominate Chinese Women's Fashion in 2019, Report Says
Both male and female shoppers are making bolder, more gender-bending clothing choices, according to online marketplace Taobao.
China's biggest e-commerce platform has a fashion forecast: Women's suits will take over the streets in 2019.
The rate of women buying suits on Taobao has soared by 317 percent in the first quarter of this year, suggesting a rising fad, according to a video report published by the e-commerce platform on Monday. The phenomenon mirrors a global trend in which menswear-inspired baggy suits have been adopted by fashion icons like Lady Gaga and Gigi Hadid.
The report indicates that gender norms are exerting less influence on individuals' fashion choices in China, with women making "bolder" style statements and men displaying "more feminine" looks.
In recent years, Taobao has become the go-to source for spotting new fashion trends, as well as buying apparel and accessories worn by celebrities. Three times a year, Taobao hosts a so-called New Force Week on its platform that aims to support domestic fashion designers and sellers while introducing new styles.
The popularity of women's suits may be partly attributable to actress Yao Chen, who can be spotted in a suit in almost every episode of the hit television drama "All Is Well." Searches combining "wide-shouldered suits" and "Yao Chen" are among the most common on Taobao, according to the report.
Meanwhile, Chinese men have embraced clothing and accessories previously considered effeminate, as a growing number are now purchasing items with a "lacy style and see-through design," the report says.
Since its release on Monday, the report has attracted massive attention online, with a hashtag translating to "Women will be more manly than men in 10 years" viewed over 460 million times on microblogging site Weibo by Tuesday evening.
"Aesthetic diversification is a good thing, and everyone has the right to dress in any style and change to another the next day," one Weibo user commented below a post about the report. "A world where boys can be feminine and girls can be tough is considered a beautiful world," wrote another.
Editor: Bibek Bhandari.
(Header image: Moment/VCG)