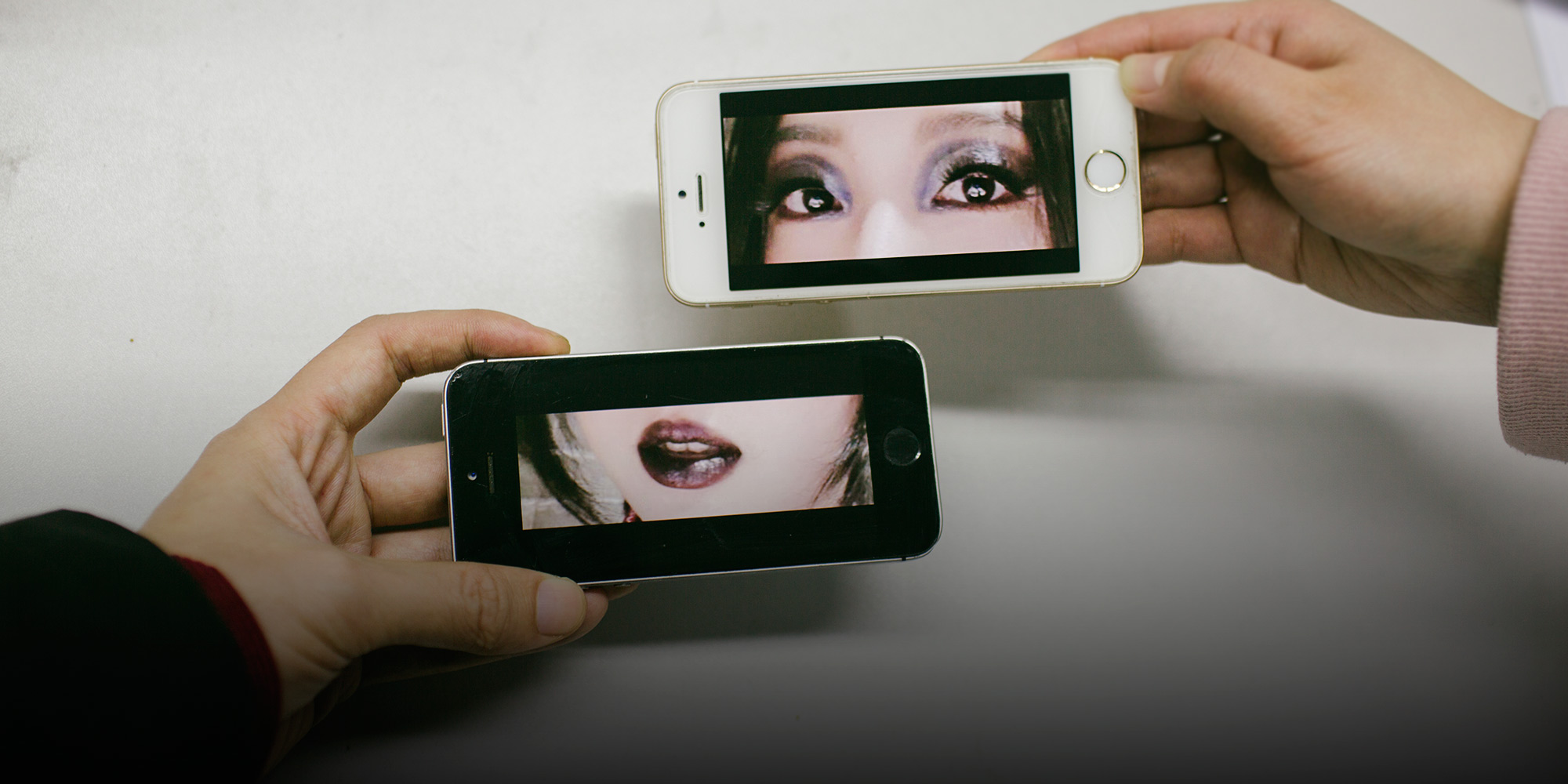 NEWS
Goth Woman Stopped at Subway Unhappy With 'Insincere' Apologies
The student had been asked to remove her 'horrifying' makeup before boarding the subway Sunday in Guangzhou.
A woman who was asked to remove her "horrifying" Goth-style makeup before boarding the subway in the southern Chinese city of Guangzhou earlier this week has said the apologies she received from staff members were disingenuous.
"This is not the first time they have done this — they have apologized to others as well," Lin Lin told Sixth Tone on Friday, referring to netizens who had reached out to her with stories of their own experiences with metro employees. "But these kinds of apologies seem insincere."
The 20-year-old student said that people who embrace the Goth subculture shouldn't be a cause for alarm. Rising to prominence in England in the 1980s, the subculture has its roots in music but has also become synonymous with black or dark-colored attire, makeup, and hair.
On Sunday, Lin posted on her Weibo microblog about an interaction with Guangzhou Metro staff alongside two photos showing her face made-up with silver eye shadow and dark lipstick. "I was stopped by a security guard who called over her manager, saying my makeup is 'problematic and horrifying and should be removed,'" Lin wrote.
A public relations staff member with Guangzhou Metro told Sixth Tone on Friday that the incident was the result of the "subjective judgment" of the security guard, who has since been temporarily suspended for her actions. The staff member also said that there are no policies prohibiting passengers from riding the subway based on their appearance or clothing, unless they pose a security risk.
The official account for Guangzhou Metro apologized in the comments beneath Lin's Weibo post on Monday. The account apologized in the comments again on Thursday, adding that security guards working with Guangzhou Metro would receive training to prevent such incidents in the future. An apology was also sent to Lin in a private Weibo message by a security manager at the subway station where the incident occurred, according to a screenshot of the conversation on Lin's Weibo page.
Lin's original post about her experience has gone viral on Chinese social media, with a hashtag on the topic viewed over 160 million times by Friday evening. While some netizens have expressed ambivalence toward the incident, others have slammed subway staff for their behavior.
Liu Yicong, a 24-year-old from Beijing, told Sixth Tone on Friday that she wasn't shocked or surprised by Lin's makeup. "It's understandable that other passengers may feel uncomfortable, but I don't think the [subway] officials should have intervened arbitrarily," she said.
Writing to Sixth Tone in a private Weibo message, Lin echoed Liu's view.
"It's fine that people don't accept [Goth makeup] and can't understand it, but please at least respect it," Lin said.
Editors: Bibek Bhandari and Layne Flower.
(Header image: Two smartphones display photos of Lin Lin's made-up face that were posted to her Weibo account. Wu Huiyuan/Sixth Tone)