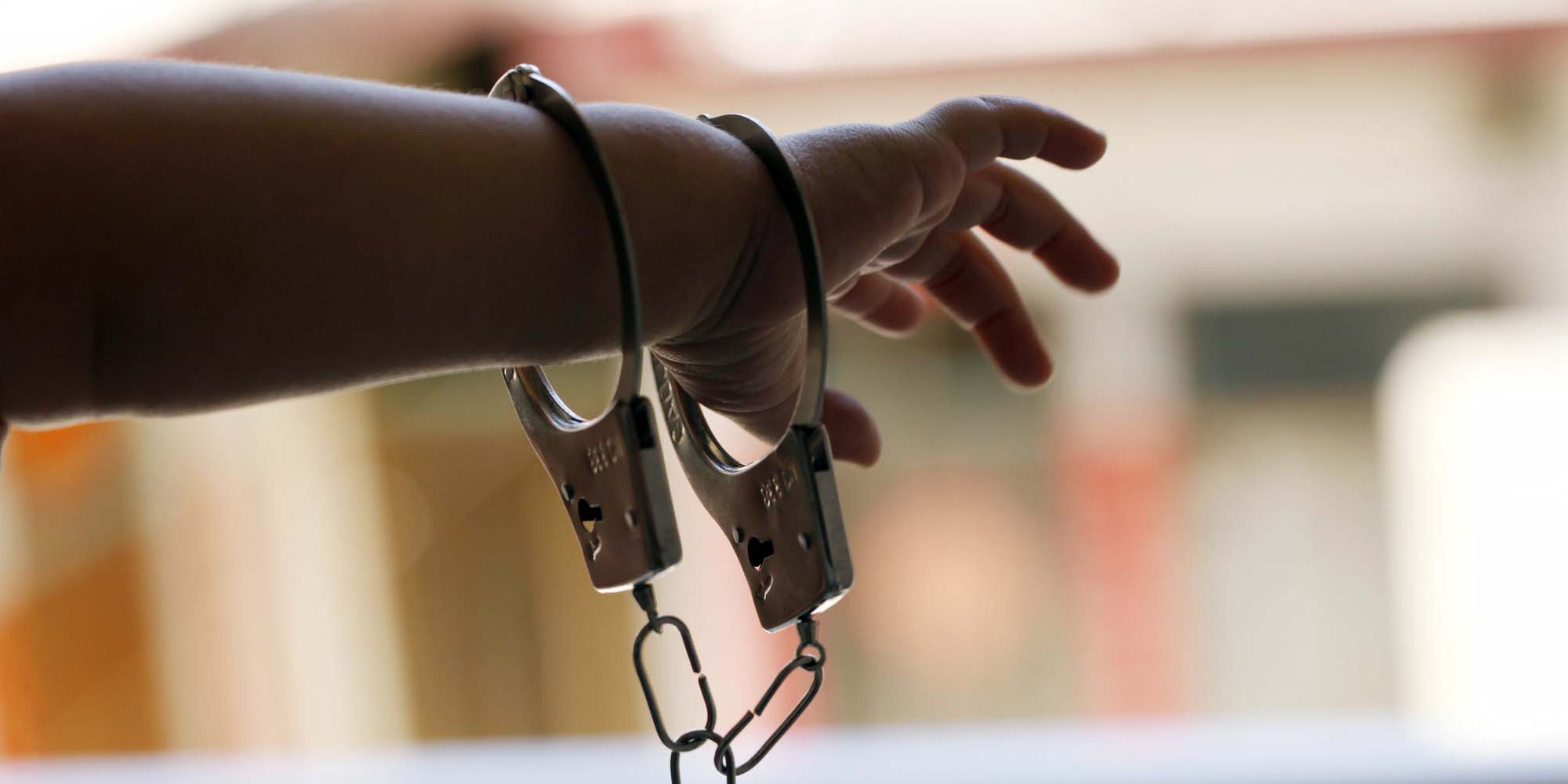 NEWS
Chinese Lawmakers Propose Lower Age of Criminal Responsibility
Thirty legislators have submitted a proposal to reduce the age at which someone can be held accountable for a crime from 14 to 12.
A proposal submitted to China's top legislative body calling for a lower age of criminal responsibility is being applauded by the public but receiving mixed responses from legal experts.
Thirty lawmakers submitted the joint proposal to the National People's Congress suggesting that, from age 12, minors should be held accountable for crimes they commit, Sixth Tone's sister publication The Paper reported Tuesday. Under China's current criminal law, children aged 13 and under cannot bear criminal responsibility, while 14- and 15-year-olds are considered conditionally liable.
"There is always a debate over whether to protect [minors] or punish them," Pi Yijun, head of the juvenile delinquency research center affiliated with China University of Political Science and Law, told Sixth Tone on Wednesday. "The adult criminal justice system focuses on punishing offenders and social sanctions, but the juvenile criminal justice system focuses on protecting and rehabilitating juveniles."
China's juvenile justice system has been a topic of discussion following two high-profile murder cases in recent months. In December, police in central Hunan province released a 12-year-old just nine days after he killed his mother, sparking concerns from other parents who feared the boy would pose a threat to their kids. A month later, another murder case involving a 13-year-old boy caused similar unease.
A 2018 report by the Supreme People's Court-affiliated China Justice Big Data Institute shows that juvenile crime rates have been declining for nine consecutive years — but experts question these statistics, which only cover court cases. Prosecutors are also showing greater leniency toward underage perpetrators, according to the court's annual report. In 2018, decisions not to arrest and not to prosecute young offenders increased by 6.9 percent and 13.8 percent, respectively, compared with the previous year.
Legislators proposed that 12- and 13-year-olds should, however, be conditionally liable, receiving punishment for severe criminal offenses — such as murder, rape, and arson — while those over 14 should bear full criminal responsibility. The proposal also recommends harsher punishment for more severe crimes, regardless of age, and a long-term supervision system to prevent minors from becoming repeat offenders.
The proposal has received overwhelming support from the public, which has been calling to lower the minimum age of criminal responsibility following the recent murder cases. "I strongly support this. The offenders should be punished, regardless of age," one user wrote on microblogging site Weibo.
Public concerns over juvenile offenders walking free stem from China's current lack of practical mechanisms to rehabilitate offenders under 14, Pi said. He also believes there could be alternatives to youth prison facilities for such offenders: The problem of juvenile delinquency, he said, is ultimately related to social welfare and education.
"We should consider solving the problem through social welfare mechanisms," Pi said. "Punishment is not the best solution to this."
While the age of criminal responsibility for minors varies around the world — it's 10 in England and Wales, and the Philippines is considering lowering its minimum age to 9 — the United Nations currently recommends 12 as the absolute minimum age for criminal responsibility.
Editor: Bibek Bhandari.
(Header image: IC)