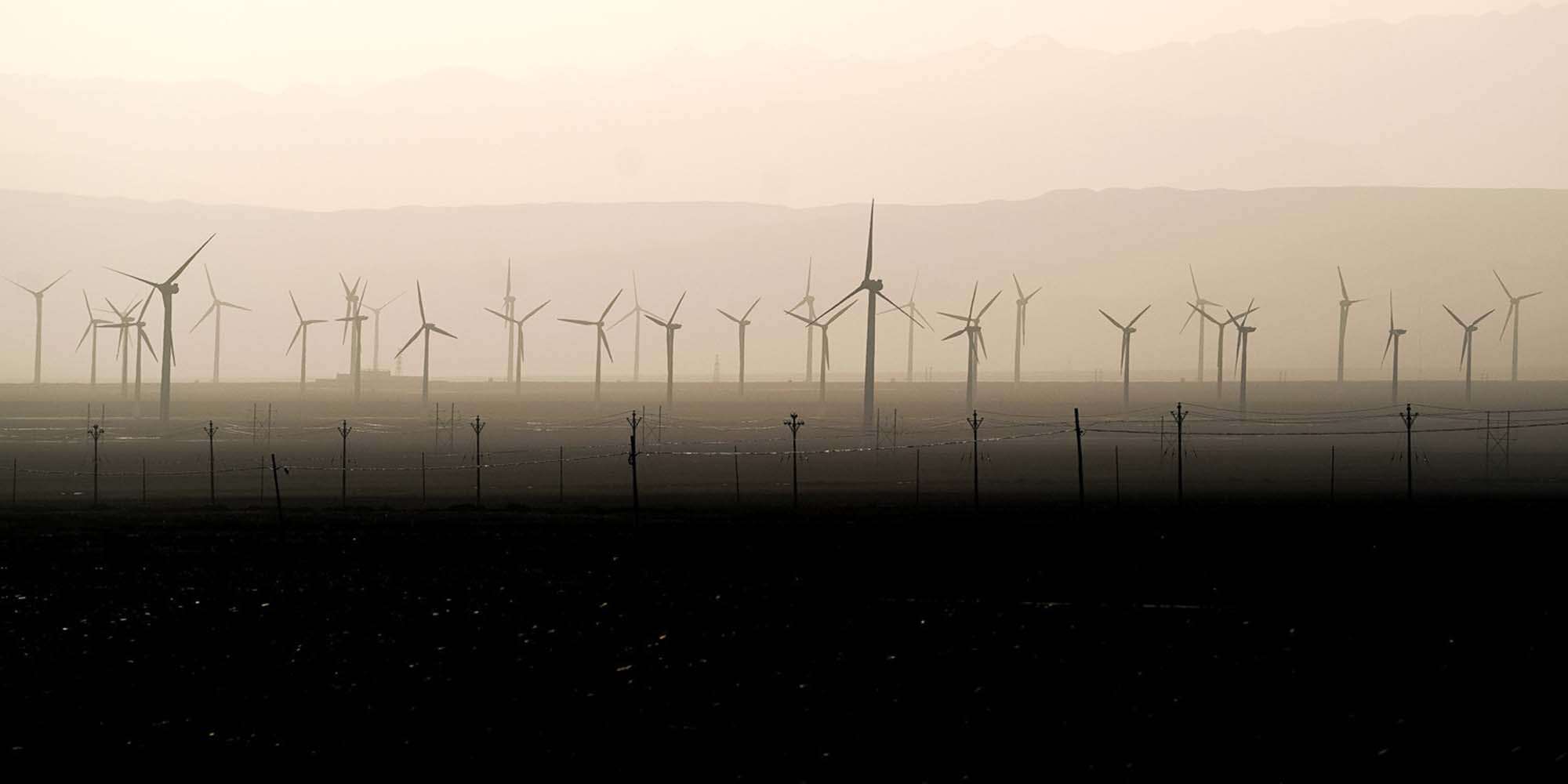 NEWS
Wind Power Projects Halted in Northwest China
The country's energy regulator has issued red alerts for two province-level areas in order to prevent excess investment and energy waste.
China's energy regulator has suspended the construction of wind farms in two northwest areas with the country's highest energy waste.
The National Energy Administration, or NEA, issued red alerts for Xinjiang Uyghur Autonomous Region and Gansu province, prohibiting the approval of new wind farms or additional construction on existing farms. The document,published Friday, also said that projects on hold would have no access to the national power grid due to overcapacity concerns. Xinjiang has the highest proportion of wind energy waste for any province-level area of China, wasting 23 percent of its wind-generated energy in 2018. Gansu ranks second for wasted wind energy.
The red alerts issued for Xinjiang and Gansu are the highest in the country's tricolor warning system, which was introduced in 2016 to prevent the waste of renewable energy. The NEA has downgraded its warnings for Jilin province and the Inner Mongolia Autonomous Region, which had previously received red and orange alerts, respectively.
Under an ambitious five-year energy plan for wind powerreleasedin November 2016, China aims to invest 700 billion yuan ($104 billion) to increase installed capacity. The country intends to have over 210 million kilowatts of wind power connected to the national grid by 2020, which would reduce coal consumption and carbon emissions by 150 million tons and 380 million tons per year, respectively.
However, regions rich in wind and solar resources have been plagued by insufficient transmission capacity and oversupply, though energy waste has steadily declinedin recent years. In 2018, the country generated 366 billion kilowatt-hours from wind power while only wasting 7 percent of that energy — a 5 percent year-over-year decline, according to the NEA.
In February, the NEAissued red alerts for Gansu, Xinjiang, and the Tibet Autonomous Region, blocking new solar power projects in the three areas over similar concerns.
Editor: Bibek Bhandari.
(Header image: A view of a wind farm in Dabancheng District, Xinjiang Uyghur Autonomous Region, May 21, 2018. IC)