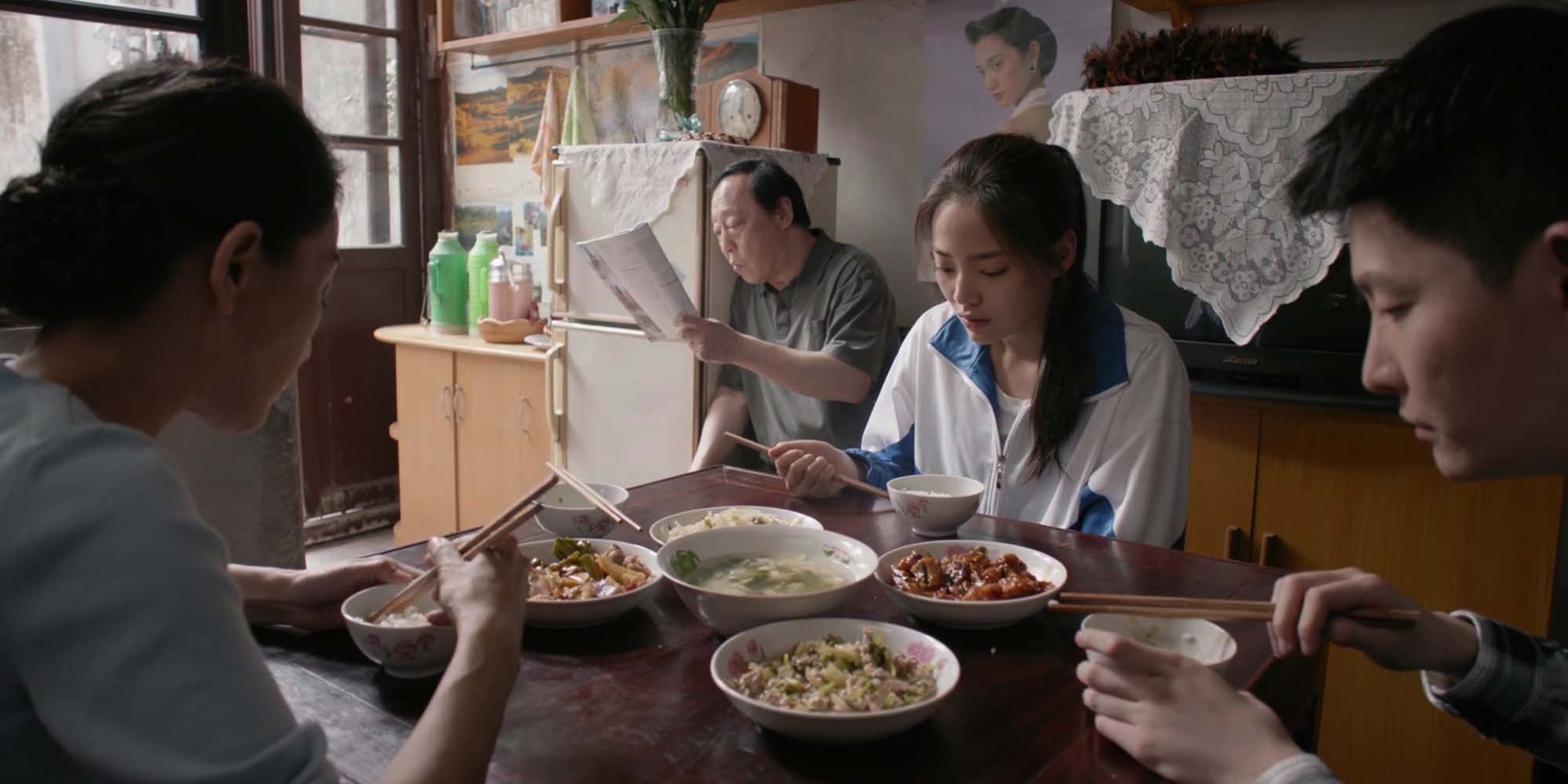 NEWS
TV Drama Highlights Gender Discrimination in Chinese Families
The popular series "All Is Well" has netizens weighing in on whether all is indeed well for women in China's modern families.
"You're a girl," the mother says, her tone dripping with bitterness. "How can you compare with your two elder brothers?"
Lines like this are why so many people in China are talking about "All Is Well," a drama series whose sexist slights and subplots are all too relatable to many female viewers. Since the series' March 1 premiere, its hashtag has been viewed nearly 1.2 billion times on microblogging platform Weibo.
The 46-episode series was adapted from a novel of the same name and filmed in the eastern Chinese city of Suzhou. The protagonist, Su Mingyu, is a shunned daughter played by veteran actress Yao Chen, whose full lips have prompted comparisons to Angelina Jolie. Despite Su Mingyu's strength, intelligence, and moral fiber, her life is beset by family drama after her mother dies from binge-playing mahjong.
As a child, Su Mingyu is bullied and mistreated by her domineering mother while her feckless father turns a blind eye. After Su Mingyu's parents spend a fortune to send their firstborn child — a boy — to the United States to attend university, they tell their daughter to give up any hope of studying at a top-tier school.
The men in the family have distinctive flaws. The well-educated but hypocritical eldest son, Su Mingzhe, shirks responsibility to care for his aging father while simultaneously accusing his younger siblings of lacking filial piety. The middle child, Su Mingcheng, is an unabashed mama's boy who relies on his parents to help him buy an apartment and even find a job. He's also abusive toward his younger sister, hitting her on several occasions; a flashback suggests this has been happening since they were children. The two brothers are stark contrasts to their wives, both of whom appear reasonable and level-headed by comparison.
"I think Su Mingyu's mother is pretty much the same as my mother," one netizen commented under a Weibo post about the show. "This is very similar to my classmate's situation," wrote another. "Her two brothers are over 30 but still immature."
Other viewers, meanwhile, have suggested that the storylines are exaggerated and argued that the extent of gender inequality varies widely across China.
Yang Lirong, a 60-year-old retiree from the southwestern Sichuan province, told Sixth Tone that most people of her generation have just one child, and are therefore willing to invest in that child's education regardless of gender. But Yang added that the show's plot had struck a chord because of her own experience with shared elder care responsibility, which she said can be a source of conflict between family members.
In recent years, TV dramas reflecting both the positive and negative facets of reality have become more popular in China. Despite seeming to embrace certain gender stereotypes, the hit comedic drama "Ode to Joy" — often referred to as China's "Sex and the City" — had hundreds of millions of fans reflecting on their own struggles as women in a traditionally patriarchal society.
"['All Is Well'] doesn't portray parents as high and mighty, in keeping with traditional moral principles," producer Hou Hongliang said at a February press conference in defense of his show. "Rather, it helps us see the real conflicts in our families and the problems existing within ourselves."
Editor: David Paulk.
(Header image: A still frame from the TV drama series "All Is Well.")