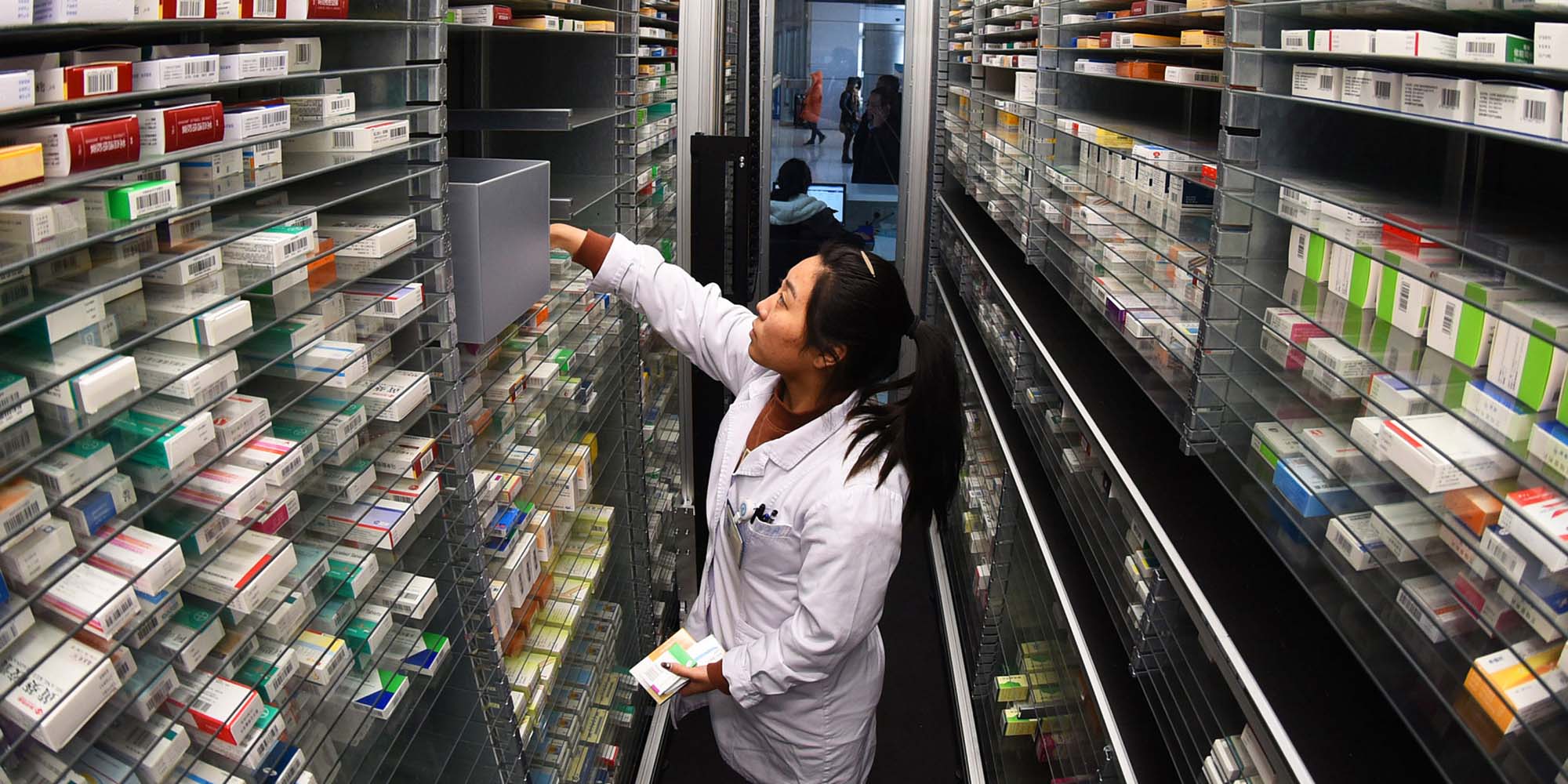 NEWS
China's Health Insurance to Cover More Lifesaving Drugs
People with pulmonary hypertension and other rare diseases hope an update to the national catalog of insured drugs will ease the financial burden on their families.
Chinese people with rare medical conditions may soon have access to more affordable medicine, according to a Thursday report by China Youth Daily.
At the high-profile "two sessions" political meetings that kicked off in Beijing this weekend, the head of the State Medical Insurance Administration, Hu Jinglin, vowed that more lifesaving medications would be included under China's national health plan later this year.
While Hu didn't specify which drugs or illnesses would be targeted, the announcement has given hope to an online chat group of over 1,400 people with pulmonary hypertension — a rare, progressive condition marked by high blood pressure in the arteries of the lungs. The drugs used to treat it havenever been covered by China's public medical insurance program.
"Some [patients] give up on treatment because of the huge economic burden the comes with it," Yu Fu, a person living with pulmonary hypertension in Shanghai, told Sixth Tone. "Others opt for generic drugs from India, which are cheaper but harder to predict," added the 51-year-old, who founded the chat group on social platform QQ in 2015.
Last year, a popular film called "Dying to Survive" shed light on the phenomenon of Chinese leukemia patients seeking out cheaper drugs in India as a matter of life and death. The situation is similar for those with pulmonary hypertension.
"One of the most common drugs we use, Bosentan, costs nearly 4,000 yuan [$600] for a box of 56 tablets [or 71 yuan per tablet] at the hospital — but its Indian version costs just 10 yuan per tablet," said a patient surnamed Zhou from the northwestern province of Qinghai. "When you can't afford hospital-prescribed drugs, the Indian ones are all you've got," he told Sixth Tone.
"I've spent over 500,000 yuan on medication since I was diagnosed [with pulmonary hypertension] in 2015," said Xiao Shuai, a resident of Hebei province in northern China. The 33-year-old told Sixth Tone that after he became too weak to continue working, the burden of paying for his medication fell squarely on the shoulders of his aging parents.
According to Yu, medical expenses for the members of his group average out to around 10,000 yuan a month — or more than the average worker's monthly salary in just about every Chinese city. "But if the condition is more serious, a patient might need to get special injections twice a month, with each shot costing 10,000 yuan," he said.
Yu was diagnosed with pulmonary hypertension six years ago — and like the other patients he knows, he expects he'll require treatment for the rest of his life. "As we now pay every penny for the drugs we need out of our own pockets, we're urgently hoping that the government will add some of our medications to the medical insurance scheme to relieve the burden on our families," he said.
In September of last year, the State Medical Insurance Administration added 17 cancer-fighting drugs to the public medical insurance plan, reducing their cost to patients by an average of 56.7 percent. Hu said during this week's ongoing meetings of the country's top legislators and political advisers that an updated version of the current drug catalogue will be released in September, with the aim of improving the public's access to affordable medication.
Since March, China has decreased the value-added tax applied to 21 drugs for treating rare diseases, including six used to treat pulmonary hypertension.
Editor: David Paulk.
(Header image: A pharmacist fills a patient's prescription at a hospital in Lianyungang, Jiangsu province, Jan. 3, 2019. Geng Yuhe/VCG)