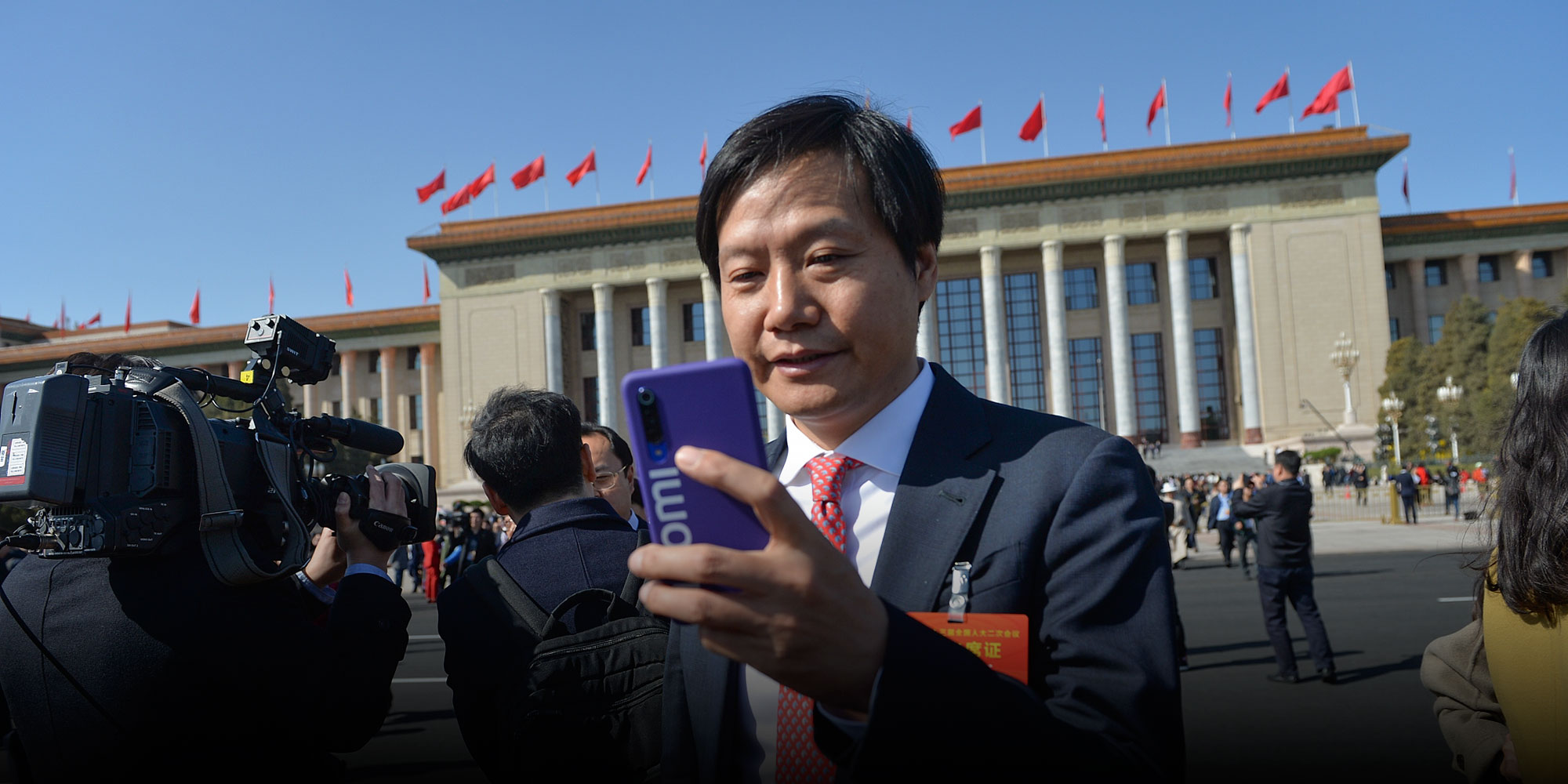 NEWS
China's Tech Titans Bring AI, 5G to the Table at 'Two Sessions'
Here's what the country's most accomplished tech executives are talking about at the year's most important political meetings.
It's that time of year again. China's leaders have flocked to Beijing to attend the country's biggest annual political gathering and offer insights that will shape the government's priorities in the coming year. From the proposals made by the well-known tech tycoons among these leaders, a few buzzwords stand out: artificial intelligence, 5G, gaming addiction, and the "internet of things."

The "two sessions," or lianghui, kicked off on Sunday and will continue for two weeks. As the most important event on China's annual political calendar, the meetings see nearly 3,000 delegates from the National People's Congress (NPC) and the Chinese People's Political Consultative Conference (CPPCC) — the country's top legislative and advisory bodies, respectively — convene to discuss matters of national policy.
Among these delegates are the founders and top executives of China's tech giants. In meetings past, their proposals have reflected not only the positions of their companies, but also their broader visions for the industries they dominate.
Robin Li, Baidu
Keywords: AI ethics, autonomous driving
Artificial intelligence has been a hot topic at meetings past, and this shows no signs of abating. CPPCC delegate Robin Li — better known as the co-founder and chief executive of internet company Baidu — submitted three separate proposals concerning three aspects of AI: ethics, transportation, and health care.
Li urged the central government to participate in top-level discussions for establishing a framework on AI ethics. "Only when we're able to better understand the new dynamic between humans and machines will we be able to reap the full benefits of AI," Li said. The government should cooperate with tech companies to find intelligent solutions to traffic and urban mobility, he added, and improve the country's electronic medical records systems to achieve fully digitalized health care.
2019 marks the fifth year that Li — one of the biggest names in the tech industry — has submitted AI-related proposals at the two sessions. After unveiling its autonomous driving technology in 2017, Baidu emerged as a leader in AI and self-driving tech. Li confirmed during this year's meetings that Baidu will launch a pilot program for "robo-taxis" in Changsha, the capital of central Hunan province, later this year — a move that would monetize the company's autonomous driving technology.
Pony Ma, Tencent
Keywords: 5G, "industrial internet," protecting minors online
The fifth-generation mobile network, or 5G, has been a point of emphasis during this year's political meetings — and indeed has emerged as something of a geopolitical battleground in the past year. Tencent's chairman and chief executive, Pony Ma, suggested on Sunday that Chinese network providers ramp up the deployment of 5G and IPv6 — currently the most advanced internet protocol.
Last year, Ma outlined his vision of an "industrial internet," or one that would support the digital transformation of China's economy by harnessing big data, cloud computing, and the internet of things. Ma — whose company is one of China's biggest cloud computing service providers — also called for the accelerated development of cloud computing technologies and encouraged cloud computing applications in health care, finance, education, and transportation.
Again stepping into his shoes as an NPC delegate at this year's meetings, Ma expounded on seven key talking points including AI ethics and protecting young internet users. His company, Tencent, is the world's top-grossing game publisher by revenue. At two prior two sessions, Ma submitted proposals to safeguard minors as they play mobile games or surf the web — in accordance with official pushes to curb gaming addiction, reduce childhood myopia, and encourage games that promote "positive energy." Tencent also announced last Friday that it is working on a setting called "child lock mode" that would require children under 13 to get parental permission when they log in for the first time. Pilot versions have been rolled out in 12 Chinese cities on two of Tencent's most popular titles: "Honor of Kings" and "PlayerUnknown's Battlegrounds."
Lei Jun, Xiaomi
Keywords: 5G, internet of things
NPC delegate Lei Jun, who's also the chief executive of phone manufacturer Xiaomi, submitted three proposals this week aiming to establish new laws for 5G and the internet of things — the collective term for all internet-connected devices, from phones and cars to watches and refrigerators. At February's Mobile World Congress (WMC) in Barcelona, Xiaomi launched a 5G version of one of its smartphones, the Mi Mix 3. In his proposal at the two sessions, Lei called for the acceleration and expansion of 5G-enabled applications, especially 5G-enabled internet of things systems.
By 2025, China will have an estimated 5.4 billion internet-connected devices, with 3.9 billion of these operating on 5G networks, Lei said in one of his proposals. This 5G-enabled internet of things promises to bring new opportunities to the country's manufacturing, agriculture, medical, and security sectors, he added.
Editor: David Paulk.
(Header image: Lei Jun, co-founder of Chinese smartphone company Xiaomi, holds his phone outside the Great Hall of the People in Beijing, March 5, 2019. Yang Yang/VCG)