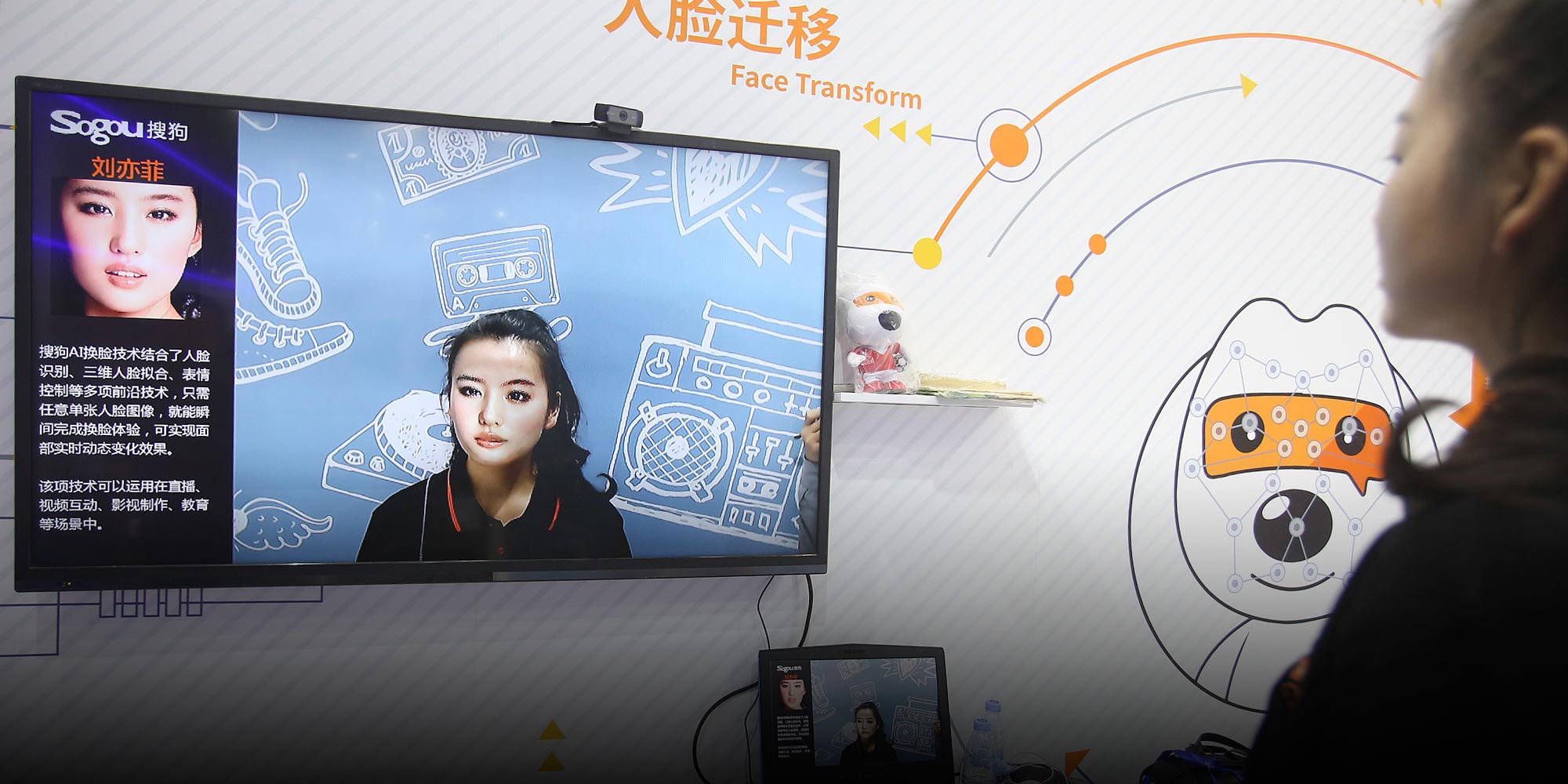 NEWS
Chinese 'Deepfake' Creator Says Videos Meant to Educate Public
Some netizens argue that the face-swapping technology could make women more vulnerable to harassment.
The creator of several viral videos using artificial intelligence to superimpose one Chinese actress's face over another's has said that he produced the clips to warn people about the technology's potential pitfalls.
"My initial intention was to help more people hear about this technology and protect celebrities from videos of forged, negative content," the videos' creator, who says his surname is Xiao wrote Wednesday on video-sharing platform Bilibili. "The [videos'] virality this time should be a warning to us all."
In two videos that have gone viral since they were released on Bilibili in mid-February, Xiao digitally grafted mainland actress Yang Mi's face onto Hong Kong star Athena Chu's body. The short, now-deleted clips of modified footage from the 1994 TV series "The Legend of the Condor Heroes" have been widely shared on social media, with a hashtag about Xiao's Wednesday statement receiving more than 240 million views by Thursday evening on microblogging site Weibo.
Videos manipulated in such a way — known as "deepfakes" — have been used to spread misinformation and falsified content globally. From forged comments from U.S. President Donald Trump to a pornographic video featuring Israeli celebrity Gal Gadot's face on another woman's body, deepfakes have raised concerns over the malicious application of artificial intelligence.
Many online are worried that, in the absence of regulation, the advanced technology could do considerable harm. China currently doesn't have any legal guidelines to combat deepfakes, though authorities do seem bent on wiping out "inappropriate content."
"Using the face-swapping technology to make videos in a bid to win popularity and spread it widely [without consent] is an infringement of privacy," the official fan club of Yang Mi posted Monday on its Weibo microblog. "This could eventually lead to greater harassment of women."
Speaking to local media outlet The Beijing News in a video published Tuesday, Xiao said it's difficult to deploy deepfake technology without special skills and hardware, and argued that his videos have served the purpose of informing the public about deepfakes.
"I just happened to publicize this technology that's gone viral," Xiao said. "Now people will be more aware of how it could be used in the future."
Editor: Bibek Bhandari.
(Header image: A woman tries face-swapping technology during an exhibition in Shenzhen, Guangdong province, Nov. 14, 2018. VCG)