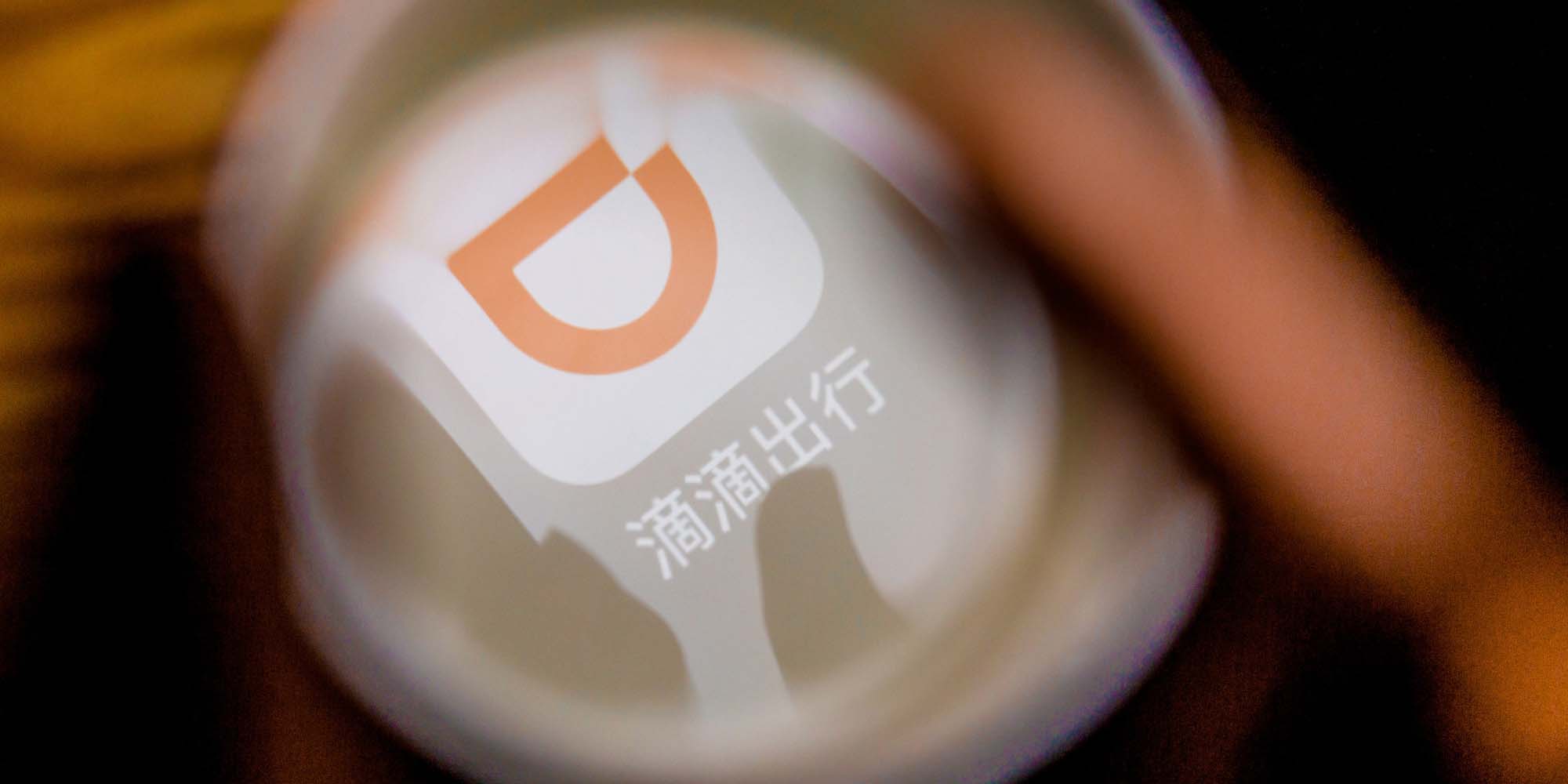 NEWS
Ride-Hailing Giant Didi Slashes Employee Benefits
The company said the changes are only 'adjustments' to existing programs and that it has 'no plans to make any major cuts.'
Chinese ride-hailing giant Didi Chuxing is trimming employee benefits starting Monday "to save on internal spending," according to multiple media reports.
On Saturday, several Chinese news outlets posted a screenshot of an internal memo from Didi outlining the areas that would be affected by the new austerity measures. Meal subsidies at company cafeterias, gym memberships, and birthday gift privileges are some of the benefits that are being cut under the new policy.
A Didi spokesperson told Sixth Tone via social app WeChat on Monday that the cuts are only "adjustments" and that the company still provides comprehensive benefits to its employees, including daily meal subsidies, health care services, and transport allowances, among others.
"We recently made adjustments to these benefits; however, we have no plans to make any major cuts," the representative said, without elaborating on the motive behind the changes.
The latest cuts come just over a week after domestic media reported on Didi's plan to lay off 15 percent of its current employees, which may result in 2,000 jobs lost. However, anonymous Didi employees said they were let go with good severance packages of "over three months' salary," according to online posts on Maimai, the Chinese equivalent of LinkedIn.
A current employee at Didi who asked not to be identified due to privacy concerns told Sixth Tone that the company's benefits scheme wasn't as good as those offered by foreign firms, and that the current cuts could be aimed at placating shareholders. "I don't think these cuts will make a significant difference to the company though — they can't save much by cutting back on free snacks and fruit," the employee said.
In an effort to expand its customer base, Didi has branched out into other service sectors, though not without encountering a few speed bumps. Didi introduced a bike-sharing service in January 2018 and launched a food-delivery service in March the same year — but the former was ordered to suspend its service in Shenzhen just two months after launching due to an already-saturated market.
Founded in 2012, Didi is China's largest ride-hailing service provider, with an estimated 550 million customers. However, the company was heavily scrutinized after two passenger deaths last year — a 21-year-old flight attendant in the central Hunan province and a 20-year-old in the eastern Zhejiang province, both allegedly killed by their Didi drivers — raised security concerns. Since then, Didi has adopted a raft of safety measures, including improving its emergency protocol and suspending night service. Some, such as compulsory audio recording, have been criticized for violating users' privacy.
With China's economy growing at its slowest pace in years, domestic media have reported on a number of companies adopting austerity measures in recent months. E-commerce giant Alibaba also cut back on travel expenses for its employees amid media reports of layoffs, which its CEO Daniel Zhang dismissed on Friday.
Editor: Bibek Bhandari.
(Header image: IC)