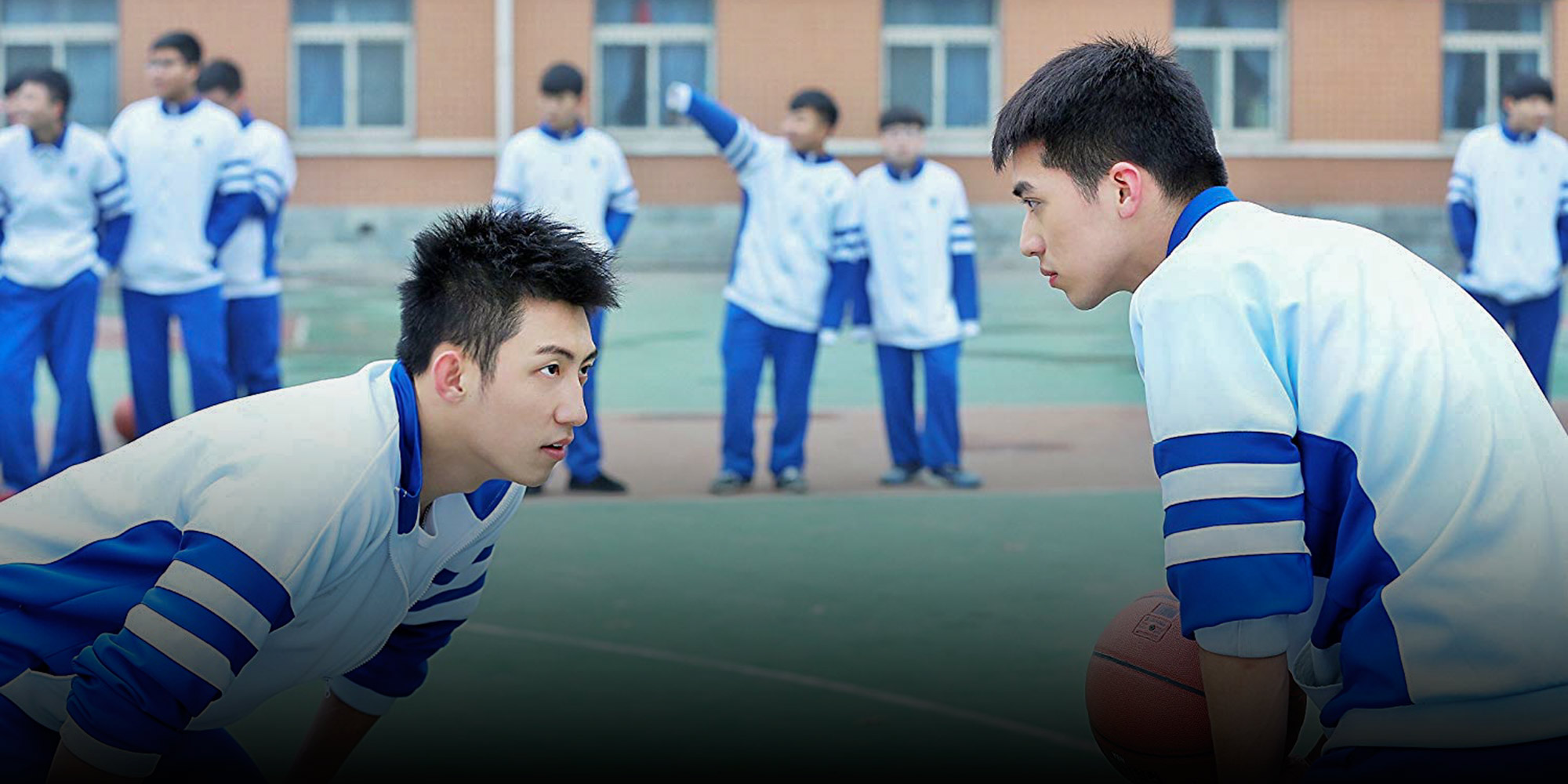 VOICES & OPINION
How 'Boys' Love' Authors Are Using Love to Make War on Ignorance
Despite official resistance, Chinese BL fiction has helped raise public awareness of long-marginalized sexual minorities.
Late last year, Tianyi — the pen name of a Chinese author of homoerotica — was sentenced to 10 years in prison on charges of "profiting from the production and sale of pornography." The severity of the sentence brought widespread public attention to Tianyi's case, and on Dec. 17, 2018, 2.65 million people tuned in to a livestream of her appeal hearing.
The emergence over the past 20 years of what is known as "boys' love" fiction on the Chinese internet owes much to both Japanese imports and the emergence of a homegrown Chinese fandom. It's not unheard-of for well-received BL novels to be turned into dramas, aired not on television but on the country's online video platforms. In January 2016, for example, "Addicted" a web series based on Chai Jidan's pseudonymous internet novel "Are You Addicted?" was watched 10 million times the day after its release, according to the show's producers.
Yet despite the show's popularity, it failed to last a full season. Midway through its initial run, China's State Administration of Press, Publication, Radio, Film, and Television — the organization then responsible for regulating the country's media outlets — ordered that the show be pulled from streaming sites. A year later, in June 2017, the China Netcasting Services Association, a newly established organization subordinate to SAPPRFT, issued regulations mandating the deletion or revision of online programs involving the "presentation or representation of abnormal sexual relationships or acts, including incest, homosexuality, sexual perversion, sexual predation, sexual abuse, and sexual violence." Homosexuality was thus disparagingly lumped together with incest and sexual violence as something "abnormal" and in need of curtailing.
In China, homophobia rarely manifests as explicit violence against sexual minorities. Rather, according to researchers Liu Jen-Peng and Ding Naifei, it operates in the background, suppressing public discussion and limiting media representation of homosexuality. In this way, sexual minorities are quietly rendered invisible and voiceless. Meanwhile, in government and media discourse, these same minorities are condemned for their supposedly deviant behavior. For instance, each year on World AIDS Day, state media coverage invariably centers on the rapid spread of HIV among young Chinese, especially college-age male students. Experts from the Chinese Center for Disease Control and Prevention are dredged up to opine about the possibility of an HIV/AIDS epidemic and claim that China's young men have been corrupted by changing social norms.
Such coverage is not limited to World AIDS Day. On March 12, 2015, the municipal CDC of the eastern city of Ningbo published an article on social media that quickly sparked a nationwide debate. Titled "Here Comes the Wolf? The AIDS Epidemic Among Local Students in Ningbo," the piece reported that there had been a rapid increase in the number of cases of HIV and AIDS among the city's students. The article attributed roughly 80 percent of this rise to same-sex sexual activity within the community of men who have sex with men.
Academics have also blamed the transmission of HIV on the country's social climate and declining values. In the aftermath of the Ningbo article, one expert pinned the problem on China's "baleful social climate" — the outcome, they said, of a combination of "same-sex sexual activity," a lack of fixed sexual partners, a lack of constraints on sexual behavior, and an increase in unprotected sex.

This is the environment in which BL authors operate, and is one reason why they're so important: Theirs is one of the few mediums capable of drawing public attention to LGBTQ issues in a way that doesn't pathologize homosexuality. BL novels — and the dramas adapted from them — can thus play an important role in China by raising public awareness of sexual minorities. Most Chinese have little access to information about the LGBTQ community apart from the scraps found in state media, and BL stories offer a window into an otherwise taboo topic.
That doesn't mean they're perfect, however. Critics have noted that BL works can distort the experiences of the gay community, and their authors sometimes lean on rather than challenge homophobic tropes. "Addicted" is no exception. In the novel, one of the protagonists worries that he is on a "crooked path" and wonders if he and his partner will be able to return to the "proper way." Critics and readers have expressed frustration with the genre for its focus on superficial themes like wealth and beauty, and the fact that its plots — which frequently center on tired clichés like accidental attraction — reinforce heterosexual gender norms while ignoring the issues facing the gay community.
Still, Dredge Byung'chu Kang, an anthropologist at the University of California, San Diego has argued that despite its shortcomings, BL fiction can still have a positive impact by helping to increase tolerance for sexual minority groups. The ban on "Addicted" — and the debate it spurred — is illuminating in this regard: It increased the visibility of the LGBTQ community within China and sparked a rare discussion about homosexuality that wasn't centered around HIV, AIDS, or the victimization of gay men's wives.
Tianyi's appeal brought a host of long-ignored issues into the spotlight, including the nature of homosexuality as well as subcultures like S&M. And for every homophobic, intolerant, or exclusionary online comment, there was another that sought to bring public attention to the existence of the LGBTQ community or start a discussion about sexuality.
BL novels also bridge the gap between the LGBTQ community on the Chinese mainland and their counterparts abroad. Popular BL works are sometimes published in regions or countries with less stringent censorship rules, including Hong Kong and Taiwan, with copies later ending up on the Chinese mainland through online shopping platforms such as Taobao. The dissemination of such works across the Chinese-speaking world can both increase international awareness of the struggles faced by the LGBTQ community in China and help develop solidarity across national and regional lines.
As a genre, boys' love is by no means perfect, but writers like Tianyi nevertheless stand on the front lines of a broader struggle against homophobia and discrimination. Their works — while admittedly flawed — offer a conduit by which new ideas and new values may enter the Chinese mainland, and give the public a chance to better understand homosexuality and the LGBTQ community more broadly.
Editors: Lu Hua and Kilian O'Donnell; portrait artist: Zhang Zeqin.
(Header image: A still frame from the web series "Addiction." From Huace Film & TV's official Youtube account)