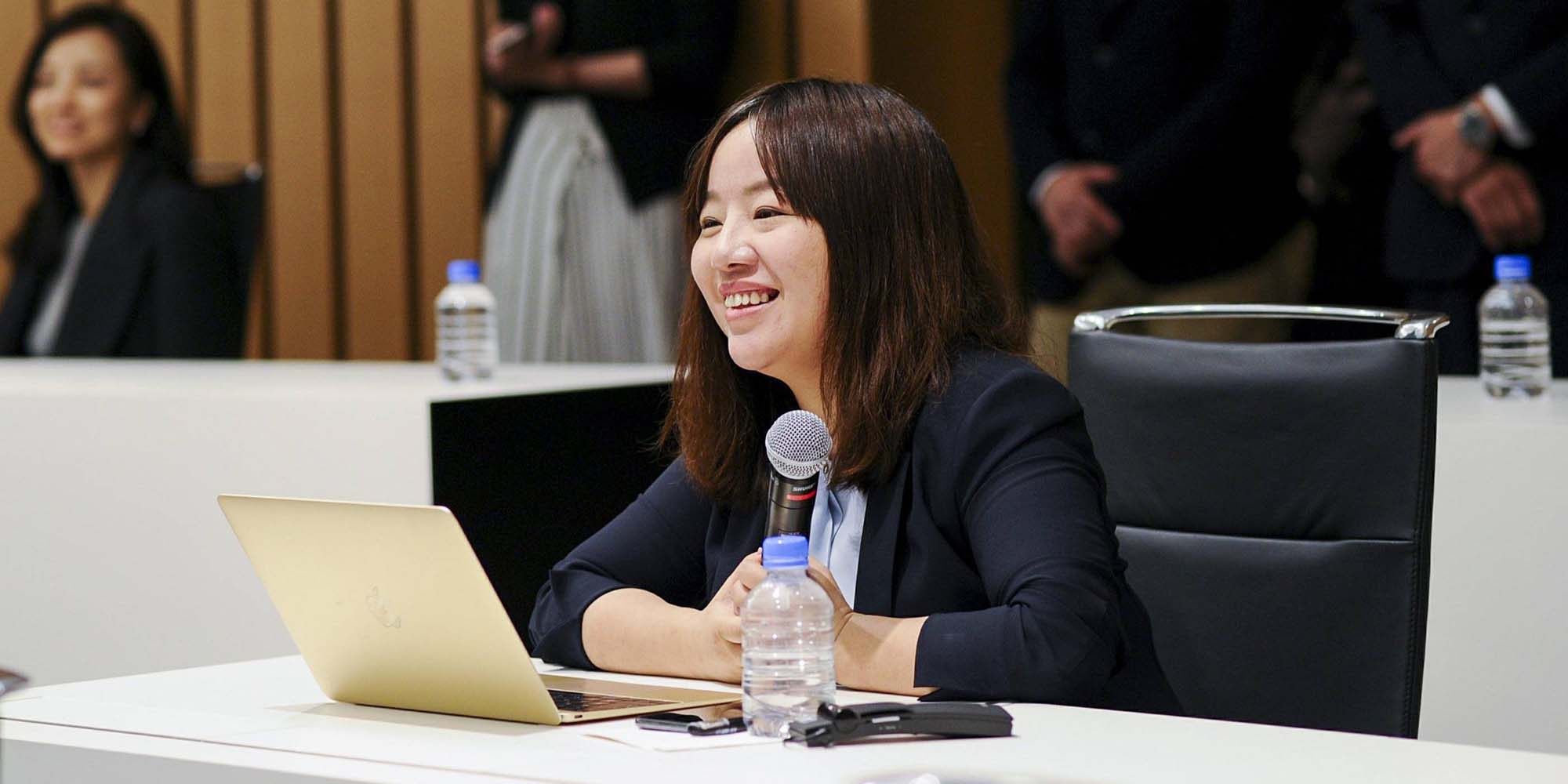 NEWS
Clickbait Empire Purged From Chinese Cyberspace
Earlier this month, an account affiliated with clickbait queen Mimeng had come under fire for partially fabricating a viral article.
A clickbait media empire with over 14 million followers on social app WeChat was wiped from the Chinese internet on Thursday amid continued backlash over one of its accounts posting a partially fabricated article.
Colloquially known as Mimeng — the online pseudonym of its founder, Ma Ling — the brand launched in 2015 as a public account on WeChat, where it posted human-interest stories filled with colorful, often embellished anecdotes. The account gained notoriety for its clickbait headlines and worldly wisdom for a predominantly female audience on subjects including dating, marriage, infidelity, women in the workplace, social class, and wealth. As its fan base grew, Mimeng spawned a legion of affiliated accounts across several social platforms. In November 2017, the platform made headlines with the advent of a paid podcast that claimed it would help listeners make 50,000 yuan ($7,550) per month or their money back.
In early February, parts of a viral nonfiction piece by Talent Limited Youth, an account under the Mimeng umbrella, was exposed for containing falsified information. In an open letter, the Mimeng team apologized for its "negative influence" on Chinese society and vowed to take a break from creating new content.
But that break now appears to be permanent. On Thursday afternoon, Mimeng's WeChat account displayed a message saying it had "voluntarily shut down." Soon afterward, other Chinese social platforms — including microblogging site Weibo, news aggregator Toutiao, and Q&A forum Zhihu — released statements saying they, too, would be permanently deactivating Mimeng-affiliated accounts and "barring them from reincarnation."
Commenting on the closure of Mimeng accounts that appeared on its platform, Hong Kong-based news network Phoenix TV said it was "resolutely opposed" to media accounts that produced "toxic chicken soup," "peddled anxiety," and promoted "sang culture" — referring to the subculture of Chinese millennials who defy society's weighty expectations and abandon their ambitions. "Those who severely influence social stability, whose behavior induces social rifts, will pay a bitter price," Phoenix TV warned.
Weibo, too, weighed in on the Mimeng account closures with a cookie-cutter condemnation of inappropriate content. "The Weibo community promotes core socialist values," the Weibo Administrator account posted on Thursday. "Share positive energy and oppose negative and vulgar content."
As the news spread online, many netizens reveled in the schadenfreude surrounding the controversial platform's demise. Under a Weibo post announcing an account closure, one comment with over 5,800 likes directed an ad hominem attack at Ma: "Applause! This world must not be guided by a mentally ill person."
Despite the fall of Ma's content machine, however, many netizens lamented that sensationalized and fake news would likely continue to plague the Chinese internet. "Even with Mimeng gone, this kind of click-seeking model will continue to be passed down and emulated," Party-backed newspaper Guangming Daily wrote on Friday.
For many people, the obliteration of an entire media network — even one known for trivial, often negative content — sets a concerning precedent for free expression.
"Although I don't like such people, I don't really support Mimeng being shut down," venture capitalist Wang Ran wrote in a now-deleted Weibo post. "The boundaries of public authority — those unwritten rules — should be clearly delineated, and then punishment meted out accordingly."
Editor: David Paulk.
(Header image: Ma Ling, aka Mimeng, during a meeting in 2018. From Huxiu's WeChat public account)