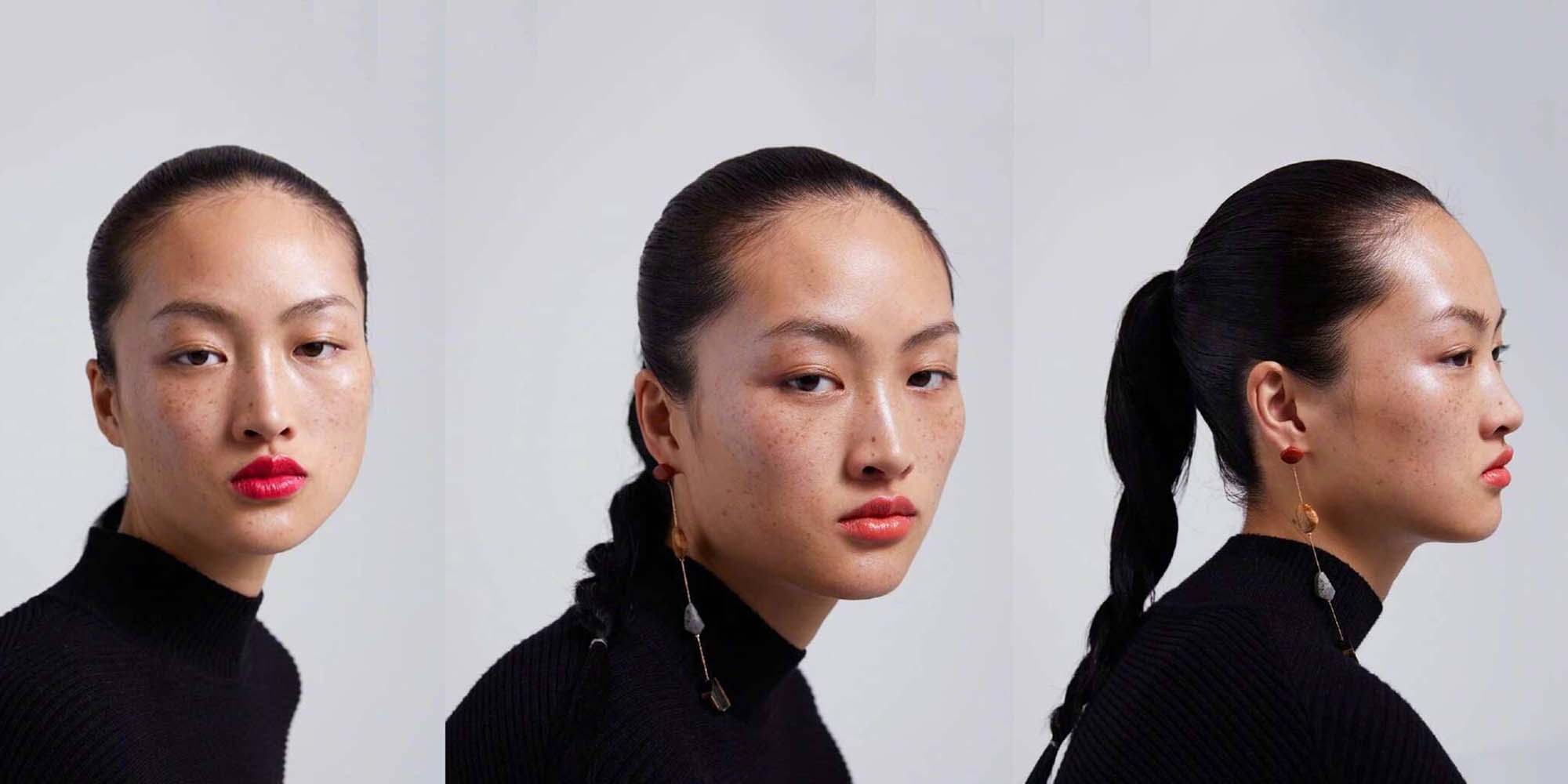 NEWS
Chinese Netizens Decry, Then Defend, Zara Model's Freckles
The country's consumers initially questioned whether model Li Jingwen's distinctive face was a suitable selection for a makeup line aimed at Asians.
An ad campaign for the Spanish fashion brand Zara has caused quite a stir in China, where netizens are hotly debating whether freckle-faced model Li Jingwen — known professionally as Jing Wen — was the best choice for a makeup campaign targeting Asian customers.
"Sorry, but we Asian women don't have freckles — or if any do, it's just a small minority," wrote one user on microblogging platform Weibo. "As for this young face, she may be the only one with it. It's like the model was a needle you found in a haystack."
"It's shameless to say that this [makeup line] is specially designed for Asian ladies," another user commented under Zara's ad. "How many Asian women have freckles? Don't you do market research?"
Despite the weekend's controversy, Li is one of China's most successful models, standing out among her peers for her distinctive appearance. In December 2016, the 25-year-old was profiled by fashion magazine Vogue: "It is the feather dusting of freckles across her cheekbones that sets her apart from the likes of Fei Fei Sun and Liu Wen, allowing her to chart her own individualistic path toward countless runways and editorials," wrote the author, comparing Li to two contemporaries.
According to the article, Li wasn't a fan of her freckles growing up, though she says she gradually learned to embrace them. "When I was little, I really hated them because normally Asians don't have them," she told Vogue. "In high school, I always tried to cover them, but now it's okay. I like them, and that's enough."
In an interview with online news platform Pear Video, a customer service representative for Zara said that Li had been selected by the company's headquarters in Spain, and that the images had not been altered or touched up by a photo editor. "The aesthetic standard in Spain is different," the Zara employee explained in response to Chinese netizens' confusion over Li's freckles.
Following initial backlash, netizens are now more divided over whether Li's unique look — which diverges from China's traditional aesthetic of fair skin and large, rounded eyes — is suitable for an ad campaign aimed at Asian markets.
"I really don't think freckles are ugly — and anyway, beauty should be characterized by individuality rather than the same faces that seem to be popular online," a male photographer wrote on Weibo. "Is it necessary to smooth the skin and make it as pale as toilet paper, without any pores, and to have a European-style double-eyelid in order to be considered beautiful? I feel speechless that this is now being construed as vilifying Asian women," another user commented under Zara's post.
On Sunday, Yang Xinyu, a commentary writer for China Youth Daily, the official newspaper of the Communist Youth League, argued that it is especially difficult for Chinese people to accept faces that haven't been touched up — thinned and cleared of blemishes — because of the prevalence of photo-editing apps. "Some people can accept Li's unique beauty, but others interpret this as 'humiliating China,' and these contrasting reactions are an indictment of our ideals of feminine beauty," he wrote.
In recent years, Chinese netizens and media haven't been shy when it comes to calling out international brands for promotional campaigns they find offensive. In November of last year, Italian luxury brand Dolce & Gabbana found itself embroiled in a PR crisis after releasing a video of a Chinese woman using chopsticks to eat pizza and pasta. Two months later, rival fashion house Burberry came under fire for its dreary, "creepy" ads commemorating the Lunar New Year. And in July 2017, Chinese netizens lambasted automaker Audi for a commercial in which a woman examines her future daughter-in-law as though she's purchasing livestock.
Editor: David Paulk.
(Header image: Photos of freckle-faced Chinese model Li Jingwen used in an ad campaign for Spanish fashion brand Zara. From the company's official website)