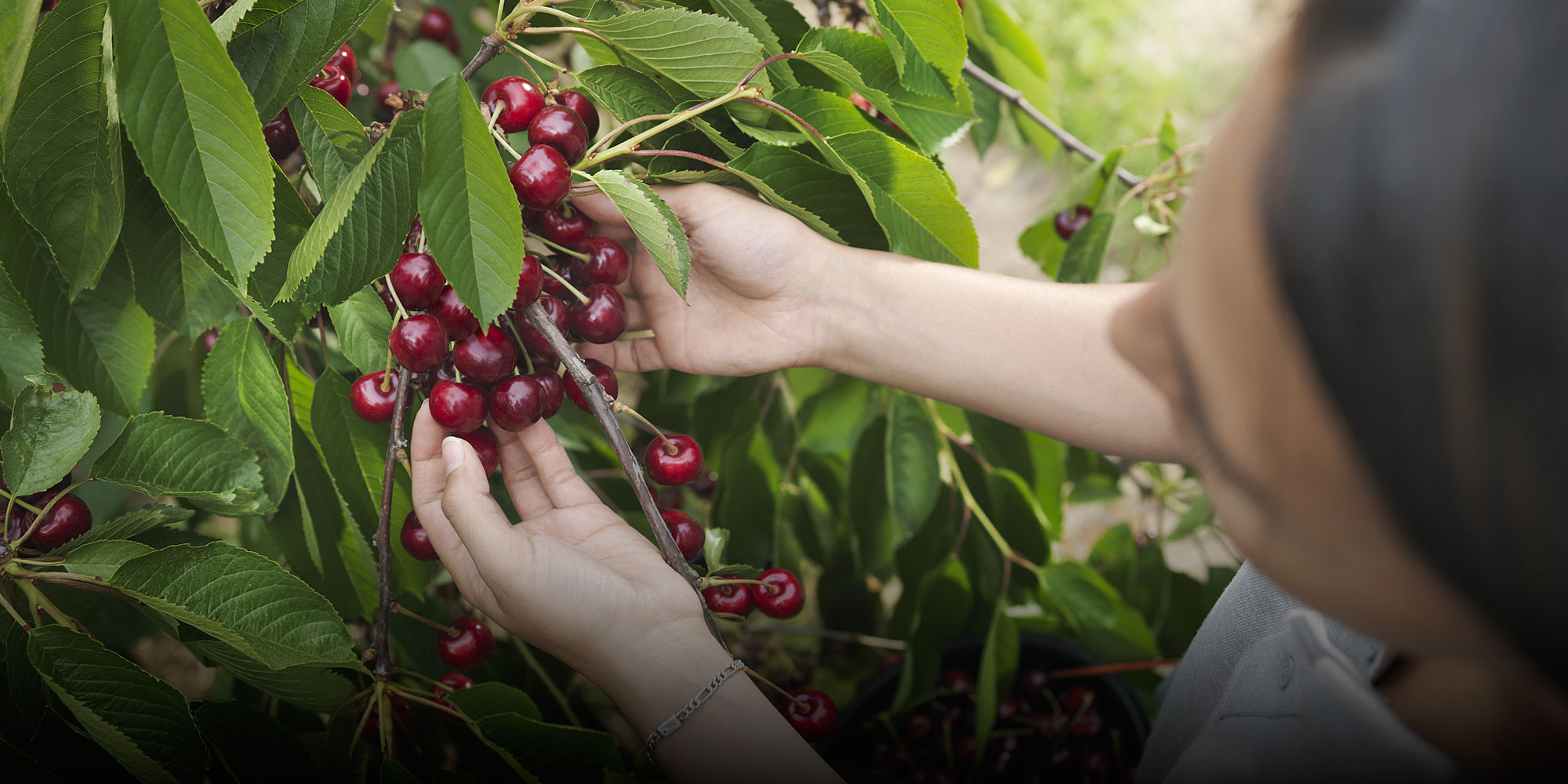 NEWS
Viral 'Cherry Freedom' Meme Critiques China's Cost of Living
Online joke among cash-strapped netizens highlights an inability to splurge on even minor creature comforts.
"Should we really be bothered about 'cherry freedom'?" asked The Paper, Sixth Tone's sister publication, in a commentary published Thursday.
"Cherry freedom" — a new term about the ability to purchase pricey imported cherries without a second thought — has been widely discussed on the Chinese internet since the Lunar New Year earlier this month. The fruit has become a popular choice for festive gifting in recent years, but following a cost increase, netizens have advanced it as a new standard for wealth and a way to playfully lament their own poverty.
Stressed about homeownership, personal finances, and social mobility, it's not uncommon for young Chinese to joke about how poor they are. Many poke fun at themselves by saying that they belong to chituzu — a penniless tribe of dirt-eaters. And in December 2018, a newly created term combining the Chinese characters for "poor" and "ugly" went viral as the unofficial "character of the year."
At roughly the same time, the concept of cherry freedom emerged in a hierarchy of spending milestones circulating online. A video published in October titled "The 15 Stages of Financial Freedom for Women" details the phases: Starting with "latiao freedom" — the ability to freely buy spicy-sweet snacks popular among students — the list goes on to identify such onerous purchases as milk tea, memberships for Netflix-like services, food delivery, Starbucks coffee, imported cherries, and travel. Standing at the apex of level 15 is "house-buying freedom."
Then on Jan. 26, a media outlet on social app WeChat posted an article referencing cherry freedom to decry the country's high cost of living. The author writes that even her friend who makes 10,000 yuan ($1,480) per month as a finance professional in Beijing is unable to afford the imported fruit.
"We wage slaves can't even consider cherry freedom," the piece says. "Too many needs in our lives are more urgent."
"It costs money to return home and offer [the cash-filled red envelopes known as] hongbao to our friends' kids," she continues. "It costs money to attend weddings, it costs money to buy New Year's gifts. With one return home [for the annual Spring Festival holiday], two months' salary vanishes … Cherries? They're a luxury."
After the article spread online, the term "cherry freedom" became a trending hashtag on microblogging platform Weibo, accruing a total of 390 million views and 350,000 netizen comments by Friday. Netizens joked that they'd attained cherry freedom by sharing photos of individual cherries they'd bought with price tags comically stuck to the stalks. Some even played mahjong — a common activity to celebrate the new year — gambling with cherries instead of money.
Media chimed in with their own commentaries on the trend. In a Jan. 31 commentary, The Beijing News noted how labeling oneself poor is currently in fashion, arguing that "arrogant, pampered" urbanites bemoaning their lack of cherry freedom had no concept of real poverty. Quite the opposite, the piece contended: Now able to afford other snacks once deemed too expensive, netizens' newest complaint about imported fruit actually demonstrates China's "consumption upgrade," referring to shoppers' ability to spend more on higher-quality purchases.
"Netizens have gone from mocking themselves by saying 'I can't afford latiao' to now saying 'I can't eat cherries' to prove their poverty," wrote The Beijing News. "This shows that the standard by which they judge poverty is rising."
In Thursday's commentary, The Paper similarly argued that social media users needn't worry too much about cherries, rationalizing that the foreign fruit is expensively shipped in from Chile, New Zealand, and Australia during the winter season and is cheaper in the summer.
In response to such patronizing analyses, netizens argued for their right to moan and questioned why news sites had to turn everything into social commentary. "I can't stand media these days, even the matter of eating cherries can result in so much blah," read a comment with 27,000 likes under a Weibo post about The Beijing News' article. "No, I'm genuinely poor," said a user in another upvoted comment.
Others sided with state media. "People who are truly poor won't make a joke out of poverty because to them, it's a tragic reality," read a comment with over 10,000 likes.
Editor: Layne Flower.
(Header image: Cultura/VCG)